It's almost the new year. Before the holidays hit, make sure you're ready for it by setting your budget for 2018.
Wondering where to start? These tips will help you set up a budget that meets your needs and will put you on track towards profit and growth.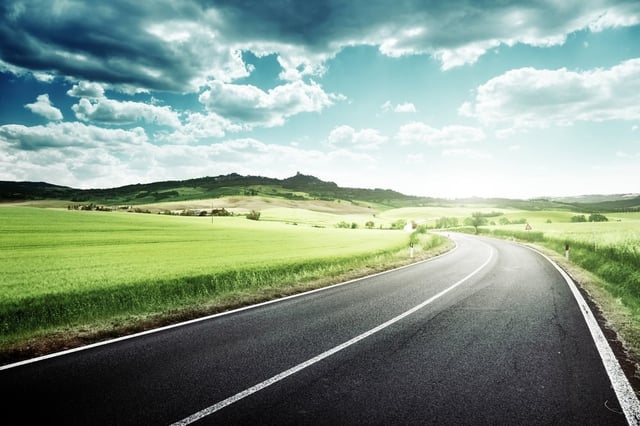 1. Determine Your Fixed Costs
Your fixed costs stay constant regardless of production. What are you paying for your lease in 2018? Are you moving some time within the next year? (Many businesses are moving to city centers, are you following this trend?)
Other fixed costs include property taxes, insurance, and the fixed annual salaries you're paying your employees. (If you pay your employees hourly wages, account for this in the variable cost category.)
2. Estimate Your Variable Costs
Your variable costs will change with production. Costs under this umbrella include material costs, credit card fees, hourly wages for your employees or contractors, and commissions for your salespeople.
One more variable cost that's easy to forget about? Hiring and onboarding. According to an October 2017 survey by Microsoft and SurveyMonkey, 90% of small businesses plan to hire in the new year. Have you budgeted for your new hires, including resources you may need to reallocate for onboarding and training? From the interview process to the first three months of onboarding, many companies spend tens of thousands on new employees.
This means that your retention rate and the expected impact from a new hire (e.g. increased revenue, improved efficiency or output, maintaining a high level of client service, etc.)—must be able to justify your initial and ongoing investment.

While a new hire's impact can never be perfectly predicted, if you combine a structured recruitment and onboarding process with a realistic monetary investment that is proportionate to the expected return—you will set yourself, your business, and the new employee up for a much better chance of success and reduce downside risks.

Pro Tip: The costs associated with a new hire will be expenses on your projected budget or financial plan, if you are able to make the mental switch and view these items as investments rather than expenses, this can help you have the flexibility needed to make a better decision.
3. Make Sure Your Books Are Up to Date
Without accurate records, it's impossible to know how much you're spending on fixed or variable costs. In turn, this hurts your ability to make accurate forecasts for the future.
Whether you're doing this yourself or hiring it out, it's important to invest time and resources into your bookkeeping and accounting. Many small businesses begin by doing at least some of the bookkeeping themselves, but as they grow, they find that hiring an accounting firm is often the best way to increase their efficiency and maximize their growth.
Wondering about the different services an accounting firm can provide? Check out our comparison of In-house vs. Annual vs. Monthly Accounting Firms. While there's no single "right time" to hire a professional accountant, listen to your gut. The sense that an accountant could help you is usually a very good indication that the time is right to make a move. (For more information, see our recent post, When is the Best Time to Hire an Accountant for a Small Business?).
Finish the Year Strong
It's almost the end of the year, and accounting work may be the last thing on your mind. However, it pays off to prioritize this work. By getting your bookkeeping and accounting up to date and having a fiscal plan in place for 2018, you will help set yourself up for financial success in the new year.

If you need help with your books and financial statements for 2017 and would like us to handle your 2017 taxes in a few short months, it's not too late. Doing this work together now will help us work together with more immediate results in 2018. Schedule a free consultation today to find out how we can help you.