The process of hiring, on-boarding, and training new employees isn't easy, especially for small business owners accustomed to doing everything themselves in the absence of a human resources department.
While the process of finding and hiring a new employee takes time away from your already busy schedule, due diligence up front in the hiring process will pay dividends in the long run.
The key is to be proactive. Bringing someone new into your business family can be intimidating at first, but it's a necessary process to scale and grow.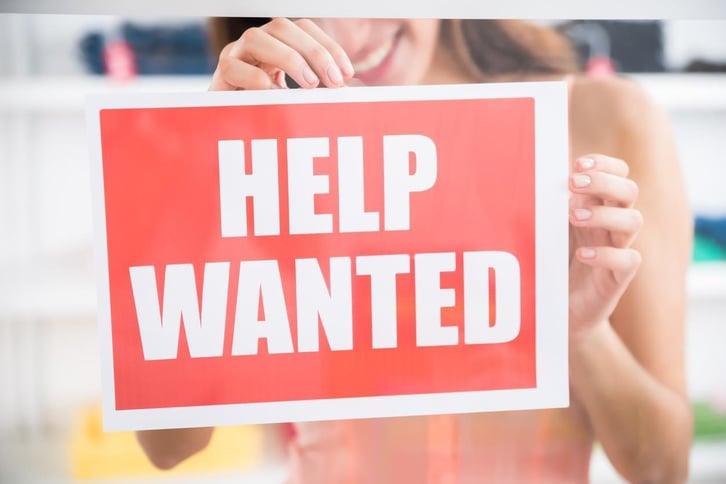 4 Hiring Tips for Small Business Owners
1. Identify and communicate the specific skills and characteristics you're looking for.
You've either identified a gap in your operations, or you're actively pursuing a new opportunity and need to add capacity. Either way, the best first step is to clearly communicate the specific skills and characteristics needed to help move your business in the right direction, not only with your team, but also within the job description.
Small business owners can often get caught up in hiring people within their networks who may not be the most qualified candidate for the job. It's a good idea to tap your network, but don't limit the potential pool of candidates by ignoring outside resources.
2. Determine your value proposition as an employer.
Chances are, you already understand why your products or services are valuable for customers and clients, but do you really know what makes your business a great place to work?
The best candidates will eventually ask why they should work for your small business rather than your competition or a larger company.
Regardless of your industry, the market for talent is very competitive these days. That, combined with the fact that more and more employees are making career decisions based on intangible benefits such as company culture, career development, and flexible work schedules, gives credence to thinking about what makes your small business an attractive employer. Be ready to answer the question with honest feedback about your business.
3. Develop a system for successful onboarding.
You may have just landed the perfect candidate. Do you have a system in place to set them up for success in the first few months?
Sure, they'll be filling out some paperwork, meeting their coworkers, and getting more comfortable in a new workplace for the first week or so. Beyond that, however, your onboarding process should include clear expectations of the role, set dates for check-ins with leadership, and short-term goals to give them direction right away.
4. Automate the payroll process.
Outsourcing your small business payroll means there's one less thing for you to worry about when a new employee comes on board. It simplifies your operations and ensures your payroll will be accurate and timely.
The level of professionalism that comes from a payroll vendor also helps put the employee at ease, knowing that all the pieces are in place to get their paycheck on time. This allows your new employee to focus on the critical aspects of starting a new job.