You probably didn't choose dentistry because you love accounting. However, you know that simply putting in time at your office isn't enough to keep your practice afloat, much less growing.
So what should you keep in mind when evaluating the financial health of your dental practice? Here are 4 key tips that will help you stay profitable and efficient.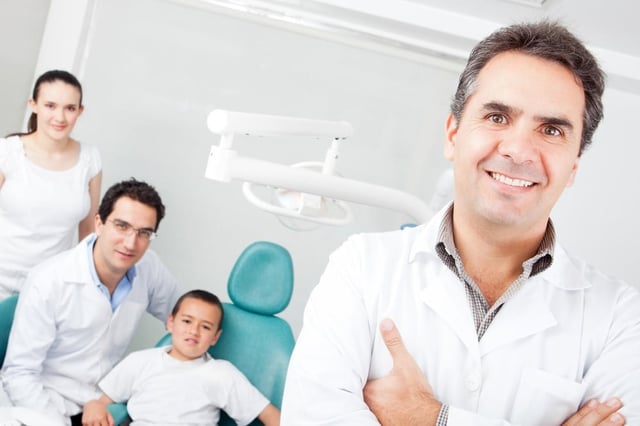 1. Keep your personal and business finances completely separate.
Even if you are the sole proprietor of your own dental practice, we recommend that you treat your business and personal finances as two distinct entities. You know the difference between work and your personal life, but keepin g your finances separate will make it easy for the IRS to tell as well.
2. Discuss your case acceptance goals.
Small routine procedures only make up a small portion of your profit. The rest of your profit is dependent on larger, more extensive procedures. This means that although your operatory may seem full, you are losing out on a lot of revenue if it's not for larger procedures. You may need to adjust how you are bringing in patients, and what you are bringing them in for.
Many dentists don't have specific case acceptance goals. However, making these goals concrete is increasingly important for practices that want to do more than preserve a regular clientele that is sure to decline over time.
3. Find ways to engage with new audiences.
In addition to establishing case acceptance goals for existing patients, you'll also want to dedicate some time and energy to finding new patients. Millennial patients are increasingly turning to the internet for recommendations and advice, so you'll want to establish a strong web and social media presence. You'll also want to make sure your website is optimized for mobile access.
4. Consider hiring an accountant.
When you got your DDS, you were probably excited to finally start practicing dentistry, not to manage the books for your office. If you're currently managing your own books, that's time you're not spending with patients. Outsourcing your accounting can increase your efficiency dramatically and lead to greater profits down the road.
If you're a small dental practice, you may wish to start off by hiring an annual accountant who will help you prepare for tax season. This is the most important step towards financial stability that you can make with a young practice.
However, when you only work with an accountant for your annual business taxes, you're just reacting to what's already done for the fiscal year. As your business grows, you may want to consider moving to a monthly accountant who will react to your business challenges as they come up. A monthly accountant will be better tuned in to your business fluctuations and can be more proactive and responsive to your needs.
Wondering if it's the right time to outsource your accounting? Set up a consultation and see how we can help grow your business. We'll support the financial side of your business. In turn, you'll be able to focus on your patients and services. Don't wait until your finances become too complex to manage – start planning for the success of your dental practice.