2018 is almost here, and it's time to make New Year's resolutions. In addition to your personal resolutions, it's a great time to set smart goals for your professional life too.
Looking for inspiration? Here are five of our favorite small business resolutions for 2018.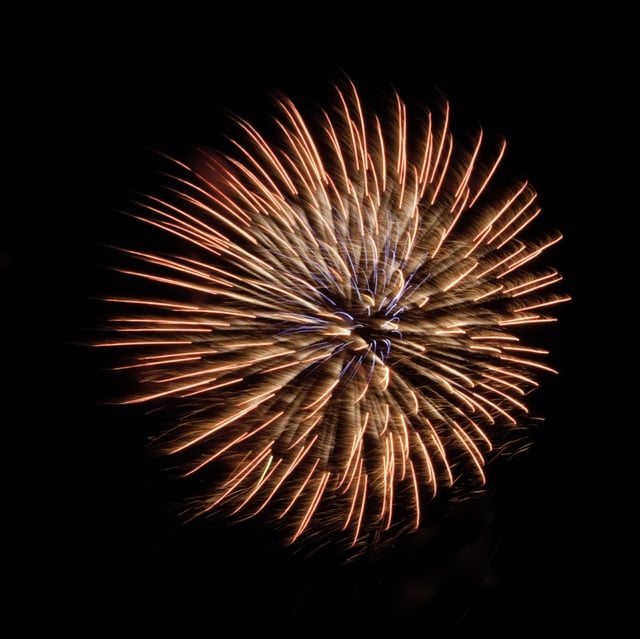 1. Hire Smart
Your people are your most valuable resource.
How can you hire smart? Good candidates have two main qualities: aptitude and attitude. Aptitude is fairly straightforward - does the candidate have the skills necessary to do the job, or the ability to learn those skills? Attitude can be harder to measure, but is equally important. If your employee has the capability to do a great job, but lacks motivation, you won't get the results you need.
How can you interview for these two key qualities? First, do your research. The more you can get preliminary qualifications established ahead of time, the more time you'll have during the actual interview to drill deeper and evaluate their fit for your specific needs.
Then, mix in traditional interview questions with story-oriented questions that help you learn about their problem-solving skills. For example, instead of asking, "what's your biggest strength," you might ask the candidate to tell you about a time they used their strengths to help a project succeed.
Finally, leave space for follow-up questions. As the saying goes, you don't know what you don't know, so leave space to explore interesting tangents or red flags the candidate mentions.
Looking for more suggestions? Check out these tips from Forbes for more ideas.
2. Involve Your Team in Strategic Planning
For many businesses, it's time for annual planning.
Does your planning strategy reflect the type of organization you're trying to build? Planning is often left up to leadership, but without input from more junior team members, it's often hard to get buy-in or results. Wondering if you could be more effective planning for next year? Check out this Business Insider article for more ideas.
And remember, planning isn't done once the year begins - it should be an ongoing process. In addition to regular customer surveys or client reports, consider setting up quarterly or monthly internal surveys to measure what is and isn't working for your team. Your people are your most valuable resource, so it's important to keep them happy.
3. Increase Your Efficiency
Your people are your most valuable resource, but only if they are doing their jobs well and efficiently. If you've followed tips 1 and 2 (hire well and get buy-in by engaging employees and asking for their input), it's time for step number 3: increase efficiency.
How can you increase your efficiency? The answer may sound counterintuitive: take breaks. Smart breaks, that is. A study from the productivity tracking app DeskTime shows that the most productive people work for 52 minutes, followed by a 17 minute break. These breaks aren't spent mindlessly checking Facebook or even responding to work email - instead, they are totally unrelated and often involve getting up from your desk. Looking for rejuvenating, productive break ideas? Check out this Muse article for ideas.
Also consider how outsourcing can help. Although the idea feels foreign to a lot of small business owners who are used to doing most of the work themselves, there comes a time in every small business's life where it becomes more cost-effective to hire experts on an hourly or full-time basis to handle certain aspects of your business.
For example, you may have an HR specialist who works with you once a week. Or you may decide to hire a monthly accountant to get the financial insight you need to drive profits and the time to implement your business goals.
4. Straighten Up Accounting and Payroll
Scary statistics: Forbes says 80% of entrepreneurs fail within the first 18 months, and the Small Business Administration (SBA) estimates 60% of new businesses will flop within the first five years.
If you look up reasons for why so many businesses fail, poor financial management is always listed as a top contributing factor.
One of the top financial mistakes small businesses make? Failing to seek professional accounting advice. You probably didn't start your small business because you loved accounting, and it can be hard to keep up with your financial and legal obligations on top of your day-to-day work.
Many businesses find that a monthly accounting firm is the most efficient and effective way to stay in compliance with the IRS, gain financial insight into their business, and drive growth long-term. Wondering if outsourcing your payroll or accounting could be the strategic advantage you need to grow in 2018? Schedule a consultation, and we'll help you determine if accounting or payroll services could help your bottom line.
5. Join a Business Organization or Networking Group
Industry-specific groups are a great way to network with other professionals in your industry and keep up with trends in your field. It's easy to get stuck in your traditional way of doing things, and a group like this can help you think creatively about problems when they arrive.
Groups geared towards small business leaders are another good option. Many small business owners and leaders use their networking groups to discuss challenges with peers who have been in their shoes before. If you're looking for an outside perspective or aren't comfortable discussing certain matters internally, peer networking groups are often the resource you need to find a solution that's right for your business.
To Keep Your New Year's Resolutions, Set Concrete Goals
It's human nature to procrastinate and forget, so it's no surprise that only a very small percentage of people actually keep their New Year's resolutions.
One key to success? Tying your resolution to concrete, tangible goals.
Want to take a decisive step forward for your business? Schedule a consultation with CSI Accounting and Payroll today. We'll help you set up an actionable plan to drive efficiency and grow your business.