For many small business owners, payroll is a headache. According to Score, the majority of small business owners spend up to five hours doing payroll every month. Some owners are spending ten hours or more.
As a small business owner, your time is valuable. Extra time spent on payroll is time you could be spending running your business and driving growth.
When it's time to assemble information for payroll, don't let the complexities bog you down. At CSI Accounting and Payroll, we have payroll down to a science. Here are five key steps that will help you maximize your accuracy and efficiency when it's time to cut those checks.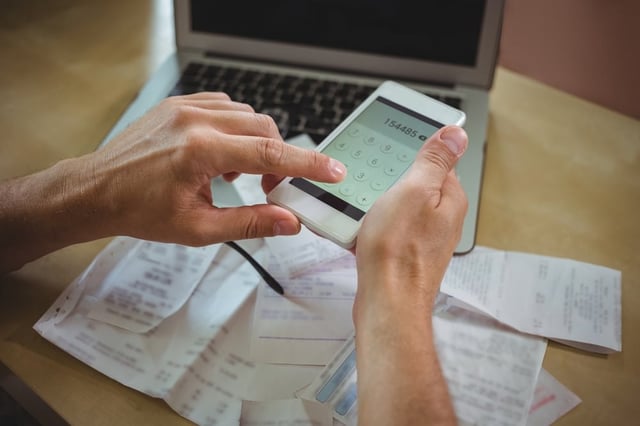 1. Check your employees' information.
The first step when processing payroll is to make sure that your employees' names, addresses, and social security numbers are correct and up to date. Remind employees to fill out a new W-4 form when their personal information changes. Common times to update a W-4 include when an employee's' marital status or number of dependents changes.
2. Report additional compensation and benefit information.
When you put together payroll information, make sure to report any taxable compensation not previously submitted through payroll, such as:
Tip allocations
Third party sick pay
Cash awards and bonuses
Non­-cash awards and bonuses
Non­-qualifying moving expense reimbursements
Non-­accountable business expense reimbursements
You'll also want to report any company paid or provided taxable items and benefits*, including:
Transportation or parking**
Personal use of a company vehicle
Personal use of a company cell phone
Dependent care benefits over the allowable limit (currently $5,000 per year)
Group-term life insurance for the employee over the allowable limit (currently $50,000 of coverage)
Education not related to employee's job or over the allowable limit (currently $5,250 per year)
Any other taxable benefit provided to an employee by the company
*Nothing in this article should be construed as tax advice. Many variable, exemptions, or other factors may affect your specific tax situation and you should consult with a tax professional for any necessary advice. CSI Accounting & Payroll offers tax planning, filing, and advice in addition to expert small business payroll, bookkeeping, and accounting.
**There are times when a benefit like transportation or parking is not taxable. Contact your tax professional for more information.
3. Determine how you're paying your employees.
What type of pay schedule are you using for your employees? Weekly? Biweekly? Semimonthly? Monthly? Organizations often use a combination of different pay schedules for different classes of employees. Do you need to adjust this schedule?
If you work with a payroll provider, you'll need to notify them of any special payroll runs that need to occur. In addition, make sure to report payments to independent contractors if your payroll provider will be processing their 1099s.
As you go through your books, also check for uncashed checks that need to be voided. Checks may be voided if they remain uncashed after 180 days. You'll also need to adjust your expense reports to reflect this uncollected expense.
Are you using direct deposit for some or all of your employees? If not, would you like to set direct deposit up? Even small payroll providers usually offer direct deposit, which can directly decrease the time you spend on payroll.
4. Request any special reports that you need.
Your payroll provider should provide secure, comprehensive online reporting for your business needs. In addition to regular reporting, you may also need to request custom reports from your provider.
For example, maybe you want to compare what you paid in workers' compensation for Q3 this year versus Q3 last year. Or perhaps you'd like to compare the hours worked by your front and back office staff.
Chances are, if it involves payroll statistics, your provider can accommodate it. Just ask!
5. Consider using a payroll provider.
For many small business owners, the idea of outsourcing payroll can feel a bit unnerving at first. However, as small businesses grow, they often realize that hiring a payroll provider can alleviate stress, increase their efficiency, and drive profitability.
Hiring the right payroll provider allows you to get back to doing what you love -- and to do it better than before. However, not all payroll providers are created equal. You want an expert who will be a valuable partner for your business, not another drain on your limited resources.
If you're looking for a provider, consider the following questions:
Do you want to use a national firm or a local firm?
While national firms are often better known because of the volume of clients they serve, they can often be more error-prone than local providers. A local provider is also more likely to connect you with one point of contact, which allows them to really get to know your business and provide valuable insight that a constant rotation of different points of contact will not provide. In addition, small firms are usually better about accommodating your questions and are available outside of regular meetings.
If you have a payroll provider, do you feel like they are underperforming?
Use this checklist to evaluate how well your current payroll provider is serving your business. Remember, a good firm will be a real partner in your business. If your firm isn't providing the value you need, consider switching. At the very least, look at your options.
Contrary to popular belief, changing payroll services or accountants doesn't have to be difficult, time-consuming, or awkward. If you're thinking about switching, that's probably a sign that it's time to make the move.