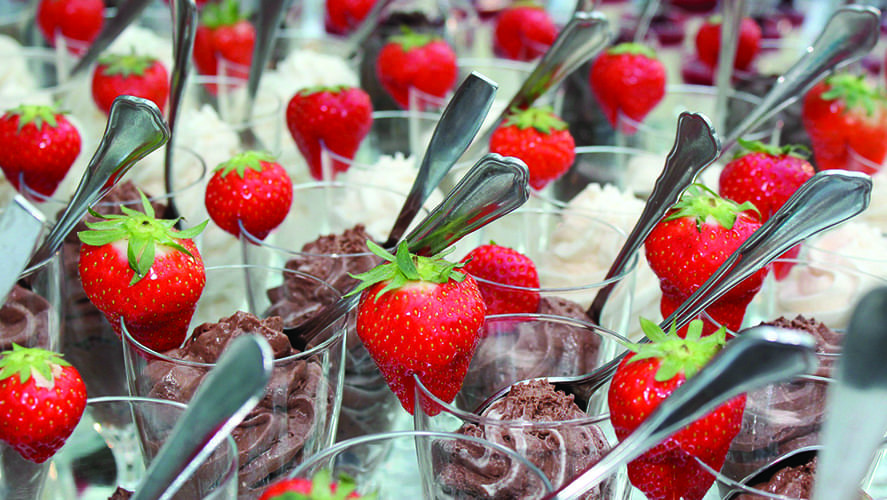 According to the National Restaurant Association, more than 70 million Americans will choose to dine out on Valentine's Day, which makes it the second most popular holiday to dine out behind Mother's Day.
When it comes to choosing a restaurant for that special meal, consumers' top three deciding factors are the familiarity of a favorite eatery, a romantic setting, and special menu offerings.
Have you done enough to attract customers to your restaurant? Here are 5 last-minute suggestions for boosting profits this Valentine's Day:
1. Set a menu
If you haven't already set a menu with specials for Valentine's Day, do it now and display it for those walking by. Many people wait until the day to decide where they'd like to dine. Make sure your menu is visible to those keeping an eye out for their favorite meal or dessert while they're on a romantic stroll.
2. Online presence
Align your website and social media pages with consistent messaging for the weekend holiday. Advertise your specials and any other significant events going on at your restaurant. Will you have entertainment or extended hours? Get the word out online.
3. Local promotion
Local print and radio stations may still have advertising available. Shoot for day-of spots if you have the available budget to do so. Otherwise, print off some flyers in house to distribute around town.
4. Email your list of contacts
Try sending your list of contacts an email inviting them to make reservations. You may also want to consider providing a printable coupon as additional incentive. To avoid any confusion, make sure to eliminate any existing reservations from your email list prior to sending.
5. Social media contests
Use your social media outlets to entice last-minute diners with a contest for a discount on their meal or a free dessert. Stipulate a timeline for the contest and make sure the winner is chosen at random. You can ask people to simply share your post or require them to add an additional comment about your establishment. This is a good way to grow your social network as well as snag some last-minute customers on social media.
Consider the following consumer facts from the Retail Advertising and Marketing Association for some added motivation to get more traffic on Valentine's Day:
Average overall consumer spending is $13.19 billion

Amount the average customer spends on Valentine's Day is $116.21

61.8 percent of consumers celebrate Valentine's Day

34.6 percent of those consumers will go out to eat on Valentine's Day
Valentine's Day tends to be rather successful for restaurants. This year, find new and exciting ways to offer specials and incentives to boost profits during the holiday weekend.