The COVID vaccine is finally here! For many, this symbolizes a new start and a chance at herd immunity. Others may feel differently and plan to refuse the vaccine.
From a business owner's standpoint, being able to ensure your customers that your entire staff has been vaccinated may bring in more traffic from those who are taking COVID precautions seriously. In turn, you could also see an increase in profits. Plus, the Equal Employment Opportunity Commission (EEOC) has hinted that they expect many employers to require a vaccine.
That brings us to the questions: can you require your employees to get the vaccine, and if you do so, could it be considered employment discrimination? Recent state bills argue that it could be.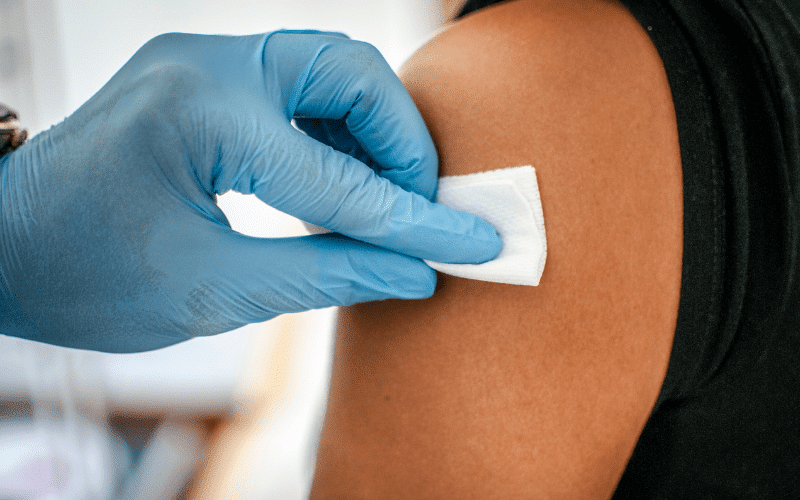 Skeptical of Requiring the Vaccine
An HR solution that CSI Accounting & Payroll provides, HR Support Center, answered the question of employers requiring COVID vaccines by referencing the several states (Minnesota, New Jersey, and South Carolina) where there is discussion of legally preventing employment discrimination against people who choose not to get the vaccine.
It is likely that more bills like this will be introduced in other states in the future. Their advice? Before deciding to require a vaccine, be sure that your state law will not leave your business susceptible to a lawsuit.
In Favor of Requiring the Vaccine
This article from The New York Times discusses another perspective. They remind us that "The federal Equal Employment Opportunity Commission said employees could be barred from the workplace if they refused the vaccine."
They also note that people are incorrectly referencing the Americans With Disabilities Act of 1990 as a defense to those who don't want the vaccine. "The administration of a Covid-19 vaccine to a worker by an employer doesn't fit that definition [of procedures or tests that violate the ADA], [EEOC] said. 'If a vaccine is administered to an employee by an employer for protection against contracting Covid-19, the employer is not seeking information about an individual's impairments or current health status,' it stated, 'and, therefore, it is not a medical examination.'"
The most important point in the article, however, is that a large number of Americans are planning to refuse the COVID vaccine for various reasons. They emphasize, "Businesses and employers are uniquely positioned to require large numbers of Americans who otherwise would not receive a vaccination to do so because their employment depends on it."
What's a small business owner to do?
The EEOC wants you to remember: "Employers should remember that guidance from public health authorities is likely to change as the COVID-19 pandemic evolves. Therefore, employers should continue to follow the most current information on maintaining workplace safety."
Please keep in mind that many Americans will not have access to a vaccine until mid-2021. Many legal changes can occur between now and then.
It is your responsibility to consider the pros and cons detailed in this blog post so you can make the best decision for your business, your employees, and society. For now, the choice is yours.
Still need more information?
If you found our operations tips in this blog post valuable and would like to hear about the other services we offer, you can schedule a free consultation to see if we are a good fit for each other. Contact us today!