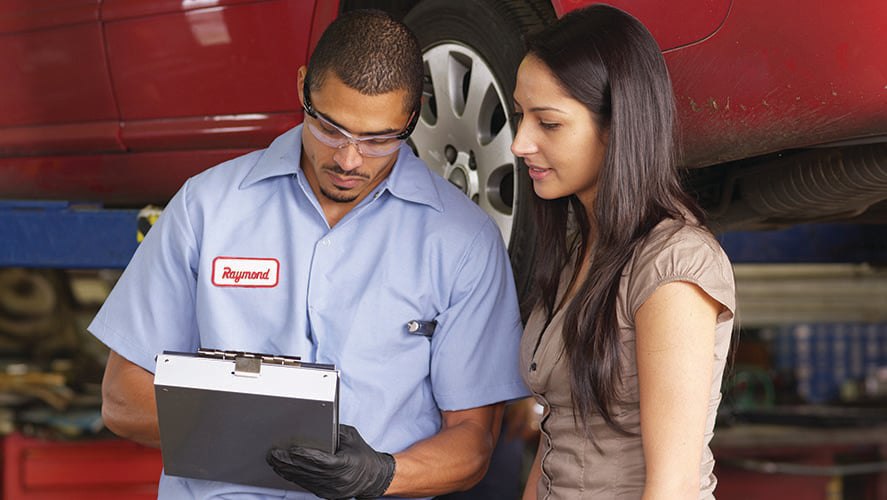 How would you define your automotive repair business?
Do you only work on certain vehicles based on manufacturer? Do you have a specialty or a niche service offering? Are you a general shop that caters to customers in a specific area?
Whatever your answers are, does your definition align with your customers' perceptions of your business?
One way to clearly define your automotive service and repair business is to focus on your current customers. Try the following steps over a set period of time to gather information on your strengths and weaknesses to improve all aspects of your business.
Steps to Define Your Auto Repair Business
1. Examine Your Target Market
To run a successful service and repair shop, you should have a clear idea of your ideal customers and what types of vehicles they drive. Rather than simply trying to boost volume, aim for attracting and retaining a strong base of quality customers, those with the means and understanding of regular maintenance and quality parts.
If you lack the proper data to gauge your customer base, try instructing your service advisors to ask a series of questions during interactions with customers.
Another way to get solid demographic information is to provide customer surveys in the lobby or in follow-up emails. These surveys should be set up to be anonymous and should use ranges for potentially sensitive information such as age or how much they spend on maintenance and repairs in the average year.
While the customer filling out the survey may be focused on their overall experience at your shop (which is great information to have), your focus for the survey may be on the demographic data, preferences for services, and the frequency of repairs.
2. Review Business Won
As an extension of the process above, it's great practice to ask your customers where they found out about your business and what was the driving factor for choosing your shop. This information will help you allocate resources for advertising and marketing as well as to highlight what you are doing well.
3. Follow Up on Business Lost
Just as important as touching base with customers won, reach out to those customers who identified your business as a solution only to choose a competitor -- or not get the work done at all. Knowing the reasons behind customers lost is extremely informative. Although this process can be a bit more difficult, any information you can glean from customers, especially those who were existing customers, can improve your business moving forward. You may be surprised by what actually pushed a customer away and following up with them is also a way to re-establish the relationship.
4. Check Online Reviews
People tend to be honest and more willing to share their experiences with a business in the form of online reviews. Check popular forums such as Facebook, Yelp, and Google to see what customers are saying about you. Use this information to identify both your strengths and your weaknesses.
Informed Business Decisions
Defining your automotive service and repair business takes a bit of time and the willingness to dig into customer insights regarding your shop rather than leaning solely on your own perceptions. Once you do have a clear understanding of your ideal customers, and more importantly, determining if that information aligns with your goals, decisions related to improving your business become more proactive than reactive.