Brian Paulson, the owner of CSI Accounting & Payroll, has put together some end-of-year planning tips.
He writes, "Everything we do is focused on the core belief that we succeed in life by helping others succeed. This letter is one complimentary piece of our intense planning and research effort throughout the year to help in your success. Feel free to share it with anyone you know who could benefit."
This section covers a unique topic: changes in the IRS due to COVID-19. Pandemics definitely don't happen every day, but they can result in massive government changes.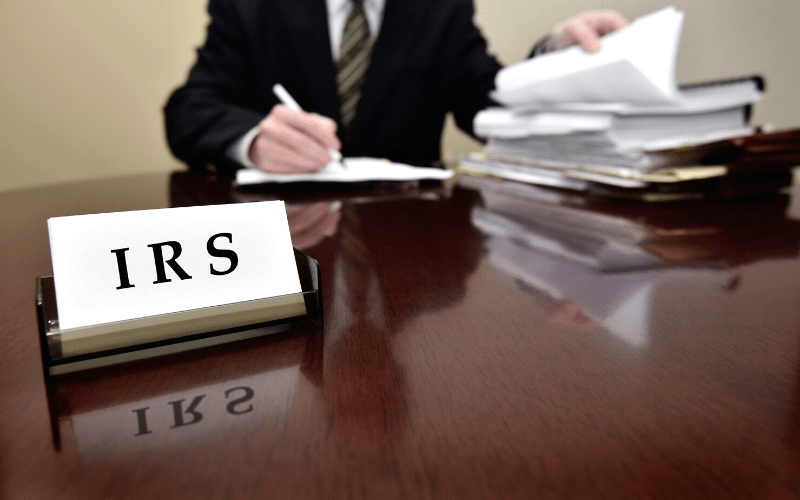 What changed with the IRS as a result of COVID?
COVID drastically changed the way the IRS does business, and they are still trying to adapt and catch up. Back in April, the IRS sent their employees home for stay-at-home orders. The processing of all paper returns was suspended, and many checks were not deposited. If one of your payments to the IRS has not yet cleared, do not put a stop payment on it! If you mail another check, you'll owe penalties for late payments, but if you wait until they open the mail, they will post it as timely paid (based on the postmark).
You would think that opening the mail wouldn't take long, but the IRS had as many as 23 million pieces of mail unopened. That's a mountain of mail! As of October 28, 2020, they were down to just 5 million more to open. With so much unopened mail, they had to halt much of their collections action. If you sent the IRS any paper documents, don't call them to ask the status. It will simply be a waste of your time and theirs.
One of the other changes brought on by COVID was an end to in-person IRS audits. Don't think they quit doing audits; they just do it all with correspondence for now, which just drags things out longer than ever.
Who is in the IRS audit crosshairs?
Small business is still one of the top audit risks. The IRS added a new Fraud Enforcement Office, located in the Small Business/Self Employed Division. They are using more data mining to sort through lots of sources and look for suspicious activity, unreported income, and more. With all of the electronic records out there, the old saying "they will never know" is most likely just wishful thinking.
IRS is looking for noncompliance in tip reporting, virtual currency reporting, payroll tax dodgers, businesses treating workers as independent contractors, businesses with big losses, high income taxpayers, pass through entities like partnerships and S corporations, and basis on S corp shareholders deducting losses. When they come knocking, they are asking for all kinds of things, including overseas and estate planning transactions, family limited partnerships, large charitable transactions, and more.
So what are your chances in the audit lottery? The latest IRS statistics show the small business owner is 120 times more likely to be audited than other types of tax returns. Small businesses showing losses or little profit (under $25,000) have a double risk of winning the IRS audit lottery due to more cases of earned income credit fraud. If the IRS does come knocking and you think it might be a scam, they must show you two forms of official credentials, and both will include a serial number and a photo of the IRS employee.
There's a big change in 1099 reporting.
With the new emphasis on tracking down businesses who treat employees as independent contractors, the IRS now has a special 1099 form just for reporting of independent contractors. 1099 NEC is for independent contractors, and the old 1099 Misc is still used for reporting rents and more.
A business owner must get a W-9 from every independent contractor whom they issue a 1099 to; it is the only proof that the independent contractor is stating they don't owe taxes to the IRS, and therefore a business owner does not have to withhold money from payments made to the independent contractor.
Watch out for businesses giving you a business name and a social security number, or an individual's name and a federal ID number. If the information they give you does not match the IRS file, you will get a letter from the IRS saying you must get corrected information or start withholding from the independent contractor. The maximum penalty for any one business from refusing to file 1099s is $556,600, so you decide whether it is worth the risk to ignore the 1099 reporting rules.
Don't forget the Payroll Protection Program (PPP).
The CARES act authorized a low interest, forgivable loan to every small business for 2 ½ months of payroll and owner profit to help businesses offset the effects of the COVID shutdown. CSI owner, Brian Paulson, compliments congress and the president on their quick action.
How do you report this on taxes?
The CARES act clearly said the forgiveness of the loan would not be taxable income, but then the IRS announced that their normal practice for dealing with tax exempt income was to disallow the expenses paid with the tax exempt income. This essentially made the loan taxable because without deducting the payroll which the loan was used for, the business shows more profit. Some members of Congress said that was not the intent and proposed a law to allow the business to deduct expenses paid with PPP funds, but that bill has not been passed.
When do you report the tax consequence?
The November 18th, 2020, IRS indicated that if you paid normally deductible expenses with the PPP funds, you may not deduct those expenses on your 2020 tax return (so long as you reasonably expect the loan to be forgiven). It does not matter whether you applied for forgiveness with your bank before or after Dec 31, 2020 or when the loan is actually forgiven. If part of the loan is later not forgiven, then you have the choice to either amend the 2020 tax return and report the deduction in 2020 or take the disallowed portion of the loan as a deductible expense when you find out the amount of the loan that was not forgiven.
Many banks have delayed filing with the SBA for forgiveness because the program seems to keep changing. The SBA started acting on forgiveness applications and paying off those loans in November, but for many it is obvious that you will not be able to apply for forgiveness or know the amount forgiven until after December 31. The new IRS position eliminates the potential to protect the deductibility of the expenses in 2020.
Everyone expects to get 100% of the PPP loan forgiven, but for those who applied for the PPP and the Economic Income Disaster loan (EIDL), you most likely received a $10,000 grant when you applied for the EIDL. All the literature at the time said that you simply got to keep the grant even if you didn't get the EIDL loan, but there is a surprise in the PPP forgiveness; that $10,000 grant will reduce the forgiveness on your PPP loan, so you may owe $10,000 after the SBA pays the bank back all but the EIDL.
Want to learn more?
If you have any questions, please click on the button below. We would love to help address your end-of-year concerns. We may even be able to help save you time and money through our monthly accounting services... so you won't have to do catch-up work during the holidays ever again!