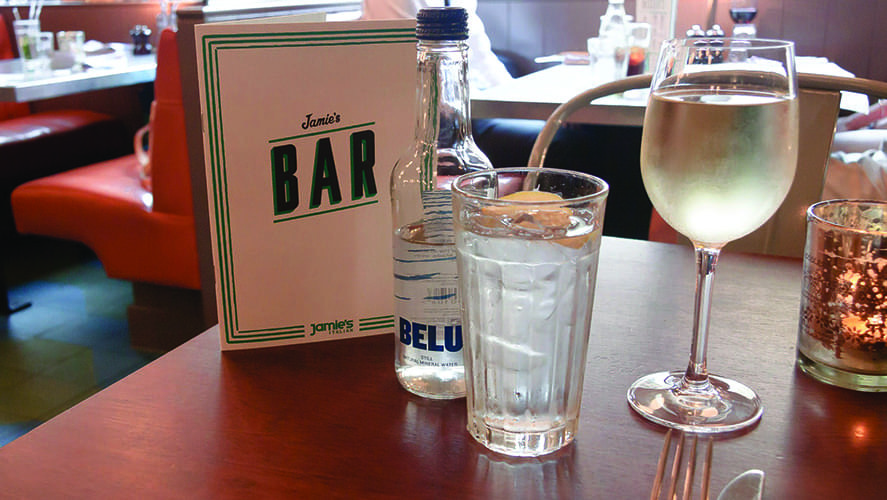 Restaurant margins are slim. To maximize profitability in today's economy, you need an accounting service that acts as a true business partner -- one that is as concerned about your restaurant's success as you are in each stage of growth for your business.
To evaluate your current restaurant accounting service, ask yourself the following questions:
1. Do you feel your accountant is an investment in your restaurant?
Having an accountant by your side should feel like a valuable resource, allowing you to focus on the daily operations and overall goals for your business.
2. Is your firm communicating with you regularly?
If not, it may be a sign that your business is not a priority. Your firm should act as an extension of your business, proactively communicating with you on a regular basis.
3. Do they call you to discuss the health of your business?
If you have to pry for information about the status of your restaurant and ways to improve business moving forward, your present accounting service may not be supportive enough.
4. Are you waiting until the end of the year to discuss tax planning?
Annual planning may not afford you maximum tax savings. Consider continuous tax planning and advice throughout the year to stay a step ahead.
5. Is your accountant more interested in your numbers from last year or planning for future growth?
Instead of maintaining the status quo, you're probably interested in taking your business to the next level. Your accountant should be in the same frame of mind.
6. Does your accountant talk about ways to help you be more profitable?
Beyond crunching the numbers and providing reports, your accountant should be suggesting specific ways to enhance profitability.
7. Do you feel you may have outgrown your present firm's resources or expertise?
This is a sticky issue for restaurants that have experienced steady growth. Your current firm may have been the best choice in the past, but if you're feeling as if you're exhausting their expertise, it may be time to move on.
8. Have you ever been surprised by an unexpected tax bill?
Running a restaurant provides you with enough surprises. You shouldn't have to worry about unexpected bills to boot.
9. Do you discuss your business and personal financial status with your present accountant on a regular basis?
Part of running a successful restaurant is having your personal finances under control. Is your accountant willing to provide both business and personal services for you to achieve your goals?
10. When times are tough is your accountant available?
If it takes your accountant longer than expected to return a phone call or to reply to an email when you need immediate help or answers to a specific question, you deserve better customer service.
11. Have you ever been penalized for payroll or sales tax violations?
Here's a red flag. Penalties for violations should not be happening.
12. Do you have a clear understanding of what your charges are going to be when you work with your accountant?
You shouldn't feel as if you're "on the clock" when you work with your accountant. Charges and services should be clear.
13. Do added charges prevent you from seeking their advice?
You should feel comfortable reaching out to your accountant without hesitation. If you fear additional charges piling up, you need to find a service that includes unlimited consultation.
14. Does your accountant have experience in the restaurant or food service industry?
If not, you may not be receiving the best possible advice for your business.
15. Does your accountant stay up to date on the trends in your industry?
Experience is one thing, staying current on industry trends and technology is another. Make sure your accountant is up to date with what is happening in the restaurant industry.
---
If you are not satisfied with your answers to these questions, you may not be receiving all of the support you need to focus on your restaurant.
Contact CSI Accounting & Payroll to discuss how our service may help you achieve your growth and profitability goals. To learn more about the varying levels of accounting services and how to choose the right accountant for your restaurant, download our Accounting Cost & Value Comparison below.