Even if December doesn't signal the end of your fiscal year, the upcoming calendar change is a common time for businesses to stop and ask, "have we had a good year?" Taking stock of your financials now will help you plan accurately for tax filing season. You'll also get insight that will help you plan for 2018 as you go.
To evaluate your fiscal health, you'll need to do more than look at just your cash flow or profit margins. Here are a few key performance indicators that will help you get a full picture.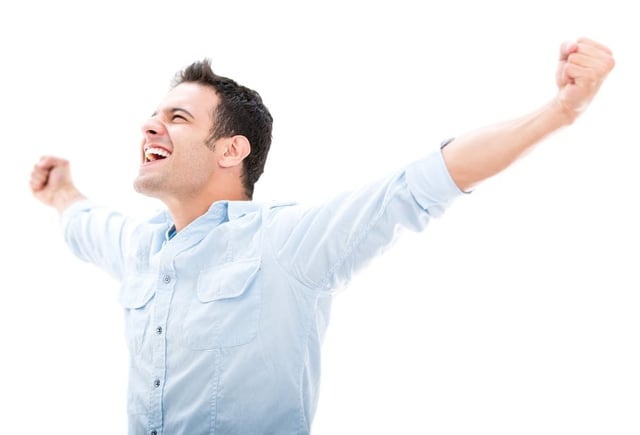 1. Product or Service Development
Your product or service is the core foundation of your business. Whether you specialize in auto repair, healthcare, or anything in between, you know that a large portion of your time and money needs to be directly focused on your product or service. Anticipating your customers' needs, solving for their problems, and constantly tweaking your offerings to stay competitive are just a few of the factors you need to consider.
2. Customer Acquisition Cost
Finding new customers is important. However, it's important not to lose sight of your bottom line as you look for business. To keep your costs under control, consider the following questions:
Is your business putting its best foot forward online?

Is your sales team making valuable connections that turn prospects into customers?
Remember, acquiring new customers is valuable, but so is your time and money. If your efforts aren't providing ROI, it's time to take a step back and consider your positioning, goals, and relative strengths and weaknesses.
3. Churn/ Customer Loyalty
It's much easier – and cheaper – to keep your existing customers happy than to find completely new ones. Customer satisfaction often falls by the wayside, but it deserves a much more prominent place in your strategy – and your budget.
If your customers are leaving, it's time to start asking the hard questions. Customer dissatisfaction can usually be traced back to two main areas: dissatisfaction with the product or service provided, and dissatisfaction with your team. You'll want to establish which factor is holding you back and get to work on this right away.
4. Hiring and Training
From the interview process to the first three months of onboarding, many companies spend tens of thousands on new employees. This means that your retention needs to be good to justify this expense.
If your turnover has been high, you'll want to pinpoint the areas being affected and potential causes. Keep in mind that numbers don't always tell the full story here. For example, if your sales team sold more of your product or service this year compared to last year, but you lost a key performer, what revenue did you miss out on? How can you minimize this loss going forward?
5. Bookkeeping and Accounting
Whether you're doing this yourself or hiring it out, it's important to invest time and resources into your bookkeeping and accounting. Many small businesses begin by doing at least some of this work themselves, but as they grow, they find that hiring an accounting firm is often the best way to increase their efficiency and maximize their growth.
Wondering about the different services an accounting firm can provide? Check out our comparison of In-house vs. Annual vs. Monthly Accounting Firms. If you're wondering if it's time to hire an accounting firm, check out our article on The Best Time to Hire an Accounting Firm For a Small Business.
Reflect to Get Ahead
It's easy to get caught up in the day-to-day workings of your business. On the whole, it's not a bad thing.
However, taking the time to get caught up on your financials now will give you the insight you need to finish 2017 strong and set yourself up for future success.
Keep in mind, you don't have to go it alone. Monthly accounting firms are often the right answer for your accounting and fiscal planning needs. You probably didn't start your small business because you liked accounting, so let our professionals take care of it! If you think a monthly accounting firm could help grow your business, don't hesitate to reach out and schedule a consultation today.