Many companies use holiday bonuses to reward high-performing employees, increase morale, and boost retention. However, bonus types and amounts vary across the board. For small business owners, it can be especially challenging to figure out a bonus schedule that accomplishes your goals at a price you can afford.
Wondering how to fit in holiday bonuses this year? Use the guide below to learn more about the different types of bonuses that employers commonly give out, and to find the type that's right for you. If you have more questions, your accounting firm can help you develop a plan that meets your goals for a price you can afford.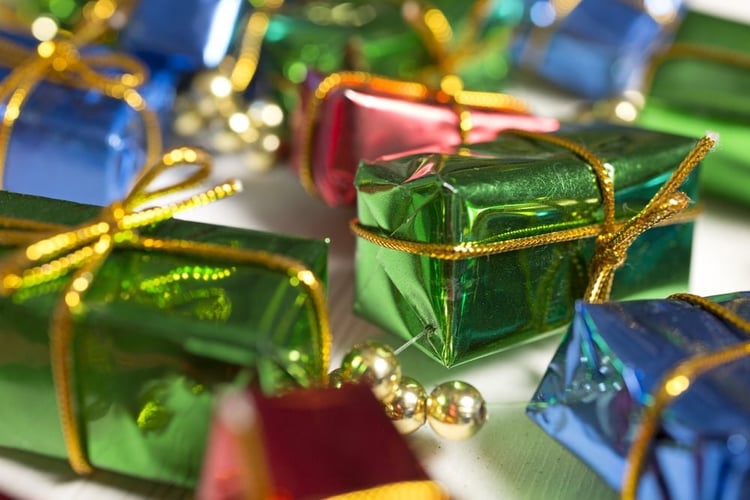 What are my options for monetary bonuses?
There are three types of bonuses that employers typically give out. The type of bonus you choose will depend on your budget and the goals you're trying to accomplish.
1. Performance-Based Bonuses
Reward your high-performing employees and motivate them to continue performing at the highest level. According to the Harvard Business Review, a high-performer can deliver 400% more productivity than an average performer. The things these high-performing employees value most at work are competitive compensation and merit-based bonuses.
Many business owners fall into the well-meaning but misguided approach to try and more evenly distribute bonus pay. This is especially problematic when flat bonuses are given to employees whose performance is closely tied to driving revenue for the business (for example, your sales team).
Top performers have a disproportionate and outsized business impact, and they should be rewarded accordingly. Rather than trying to more evenly distribute bonus pay in a performance-based role or environment, tie bonuses to actual results. Otherwise, your top performers will lose motivation and may leave the company.
Worried about resentment among employees who receive less than their peers? You can usually prevent hard feelings by clearly communicating your performance expectations, explaining how results are measured, and being transparent about how bonus payouts are calculated.
Performance-based bonuses are usually the best suited for roles that are closely tied to driving new or increased revenue for the business. For other roles, you may wish to consider either a different bonus type (see "longevity-based bonuses" and "flat bonuses" below).
2. Longevity-Based Bonuses
In today's economy, turnover is a challenge for many employers. Help foster a culture of loyalty by rewarding employees for sticking around. You may choose to add a set percentage or dollar amount for every year worked, or segment your employees into groups (for example, the 2-5 year range, the 5-10 year range, and so on).
3. Flat Bonuses
There are two types of flat bonuses you can choose from: flat dollar amounts or flat percentages of your employees' salaries. Flat bonuses are usually based on company revenue for the year. These bonuses help create team cohesion because when the team is doing well, everyone benefits. These bonuses are also relatively easy to budget for: when your company has a good year, reward employees with higher bonuses. When you have a lean year, reflect this in bonuses as well. (Has your business had a good year? Here are a few key performance indicators you should consider.)
Although this is a less stable way to assign bonuses, your employees should develop a sense for the type of bonus to expect based on how the company has been doing recently. However, if profits are up but you still decide to lower bonuses, make sure to have a good explanation ready for employees who will want to know the rationale for your decision.
Can I give non-monetary bonuses?
If you are short on cash this holiday season, you may consider non-monetary bonuses as another way to show employees you care without breaking the bank. Although they're less common than monetary bonuses, employers who go this route often choose from one of the following options:
1. Gift Certificate
Gift certificates are a great way to show your appreciation for employees and can be especially well-received around the spendy holiday season. If you go this route, just make sure that your gift certificates fit your employees' interests, or are general enough so that one size fits all.
2. Gift Basket
Gift baskets can be another alternative to holiday bonuses. Just make sure that your gifts are professional and crowd-pleasing. For example, if you have employees that you know don't drink, make sure that their gift basket doesn't include alcohol. You may also want to avoid company merchandise, which can be seen as a marketing gimmick.
3. Paid Time Off
PTO is one of the least expensive gifts you can give an employee, and unlike cash or gifts, there are no tax implications. If you've had a busy year, your employees will appreciate the chance to recuperate and recharge.
So, which approach is right for me?
As a small business owner, you know that your most valuable resource is the people who work for you. Investing in your people with rewards like holiday bonuses can go a long way towards creating the conditions for financial success.
However, there is no one-size fits all approach to holiday bonuses. Practices vary widely, even between businesses of similar types and sizes. A monthly accounting firm is often your best resource to find a bonus plan to increase employee engagement without breaking the bank. Schedule a consultation today to find out how CSI Accounting and Payroll can help you plan for holiday bonuses and grow your business in the process.