If you don't have an accountant, you might ask the IRS for tax advice. However, the IRS's online FAQs may be unclear or need to be applied to your unique situation. With limited hours and representatives, you likely face long hold times before you reach a live person - if you ever do.
Luckily, we know of a tried and true method to get you through the IRS phone systems. Follow the steps in this post to help speed up the process.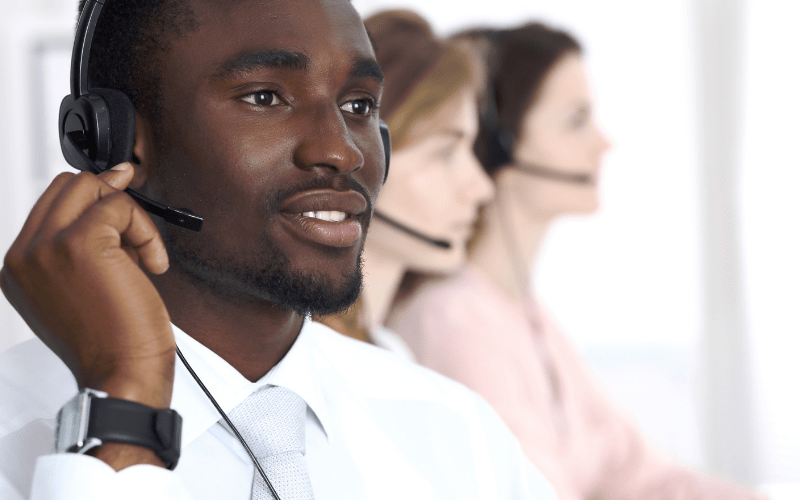 Have Your Information Prepared
Calling about a tax return? Have this information about the individual(s) on the return ready:
Date of birth
Social Security number (or else the Individual Taxpayer Identification Number)
Filing status
IRS letters or notices (if applicable - and this should walk you through what you need to do)
Copies of tax returns (a prior one & the one you're calling about)
Start With a Specific Phone Number
Calling a general helpline will almost always result in at least one transfer. When you're trying to avoid being transferred from department to department, see if specific numbers are listed online. This cuts down the traffic going to the general line for others - and, of course, it speeds up your call. Here are the IRS departments:
Individuals: 1 (800) 829-1040 | Monday-Friday 7 am-7 pm local time
Businesses: 1 (800) 829-4333 | Monday-Friday 7 am-7 pm local time
There are also lines available for victims of identity theft, those who are hard of hearing, international services, exempt organizations, government entities, and retirement plan administrators, as well as taxpayer advocate services. See the IRS telephone assistance page for more information.
When to Call
Most customer service lines will typically become more congested throughout the day as people get home from work. Busy times will also occur when most people are on their breaks. Since IRS lines for individuals and businesses aren't open on weekends, more traffic will occur during their Monday-Friday, 7 am-7 pm schedule.
For your best chances of speaking with a live person in a timely manner, you should call as early as possible during the IRS phone line availability - and avoid calling during your lunch break.
Follow These Steps
Select your preferred language.
Press

2

- personal income tax.
Press

1

- form, tax history, or payment.
Press

3

- all other questions.
Press

2

- all other questions.

WAIT.

Do not enter anything when prompted for your Social Security number.

WAIT.

The machine will ask one more time. Do not enter anything.
Press

2

- individual tax questions.
Press

4

- all other inquiries.
You should now be on the line with a live customer service representative!
If You Still Can't Get Through
Let's say you followed the steps above, but you still weren't able to speak to a live person in a reasonable amount of time. The best backup plan is to contact your local IRS office's Taxpayer Assistance Center. Its availability may vary from the federal office, and you need to set up an appointment.
CSI Accounting & Payroll has a long history of advising small business owners through tax season - and the rest of the year. Not to mention, partnering with a monthly accounting service provides you with a profit and loss sheet, balance statement, and accurate account reconciliation every month, ensuring you have the financial information to make the best choices for your company. Click below for a free consultation!