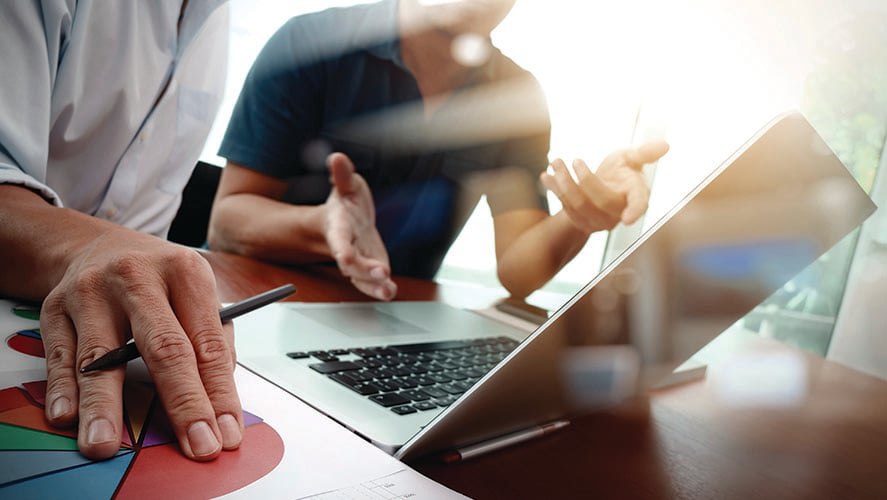 Communication is Key to a Successful Business
Your accountant should be an excellent communicator, one who listens, educates and makes sure that you understand your financial responsibilities as a small business owner.
Are you and your accountant on the same page? Consider the following statements to evaluate your accountant's communication skills:
My accountant uses language that I understand.
The use of accounting jargon is the number one deterrent for small business owners. You have a passion for your business, not keeping the books or paying taxes. Your accountant should communicate on your terms, using clear and concise language and reports. That way, you can utilize the information to improve your business. If you don't have a clear understanding of what your accountant is doing or suggesting and they are unwilling to explain further, it's probably a sign the relationship isn't working.
My accountant is available when I have a question.
Do you have the option to call or email your accountant on the spot? When you do, are they available and responsive in a timely manner? Great accountants understand the challenges small business owners face on a daily basis. Sometimes you need a financial answer in a hurry to help guide crucial business decisions. Find an accountant who is easily accessible and responsive to your needs.
My accountant provides small business advice in addition to accounting and bookkeeping services.
Staying compliant with taxes and financial obligations is important; however, if your accountant stops there, you deserve more. The best accountants provide small business advice at every stage of your business, whether you are just starting out or looking to expand your business. Your accountant should be an extension of your business and communicate opportunities for growth potential.
My accountant listens to my concerns.
Strong communicators know when to listen. Our clients often reach out to us to simply "talk out" issues or concerns. Some of the best ideas come out of these sessions, where our accountants act as a sounding board, guiding the conversation as an active listener rather than directing the discussion at every turn. How well does your accountant listen?
My accountant is honest and straightforward.
The relationship between a small business owner and their accountant is built on honesty and openness. Your accountant should deliver good and bad news without hesitation. They should be frank about your financial status and provide constructive ways to improve your business along the way.
How does your current accountant rate in terms of communication skills?
Finding the right accountant for your small business is crucial to success. As your accounting needs change over time, you may the need to switch accountants. That being said, every accountant you work with should be an excellent communicator first and foremost. If they lack effective communication skills, your business will suffer.
Are you looking for an accountant with great communication skills? Reach out to us to see if our team at CSI Accounting & Payroll is the right fit. We're happy to sit down with you for a free, no-obligation meeting to discuss your small business.