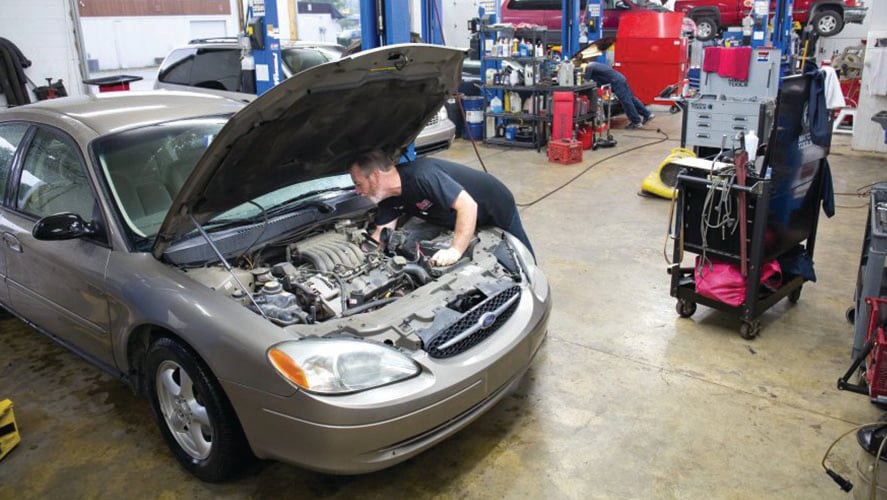 There's a common misconception among automotive repair shop owners regarding labor rates. Some owners feel they need to offer labor rates under the local market average to attract and retain customers, and they've been targeting low rates for years based on the competition. This mentality can drastically affect your profits.
How Low Labor Rates Can Hurt Your Business
As an example, consider a shop that charges $10 below the average labor rate in the area and has an average of 2 hours of labor per job -- that means the shop is potentially losing out on $20 per job.
If the shop averages 500 cars a month, that $20 quickly turns into $10,000 of potential loss per month, $120,000 for the year.
Granted, some of those potential earnings would be paid out to employees, but the most of it would go to the bottom line. The compounding effects of trying to land more customers by dangling a $10 carrot on the labor rate doesn't promote long-term success.
But some operators still resist recommendations of raising labor rates because they are afraid to upset loyal customers or to hear customers complain.
The reality of the industry is, if you don't get any or very few complaints, your labor rates are too low.
How many price-related complaints do you receive?
When we partner with auto repair shops, we ask how many complaints related to price they receive in a typical week? Let's consider a shop that averages 2 complaints on 100 cars per week. In this case, a shop owner is resistant to raising labor rates based on 2% of his direct customer feedback.
Why would any business owner allow 2% of his customer base to drive pricing decisions?
Bottom Line:
Labor rates should reflect the value of your service. And at the end of the day, a difference of $10 on your labor rate shouldn't cost you the job. By adjusting your labor rates appropriately, you can also position your shop to avoid "bottom-feeder" customers who will always look for discounts and turn down regular maintenance recommendations that boost average work order numbers.
Wondering if you're maximizing profitability for your auto repair shop? Download our FREE eBook: Quick Tips for Automotive Repair Shops.