If you're behind on taxes, the last thing you probably want to do is look at your books. At the same time, you know that you won't be able to rest easy until you do.
So what's a small business owner to do?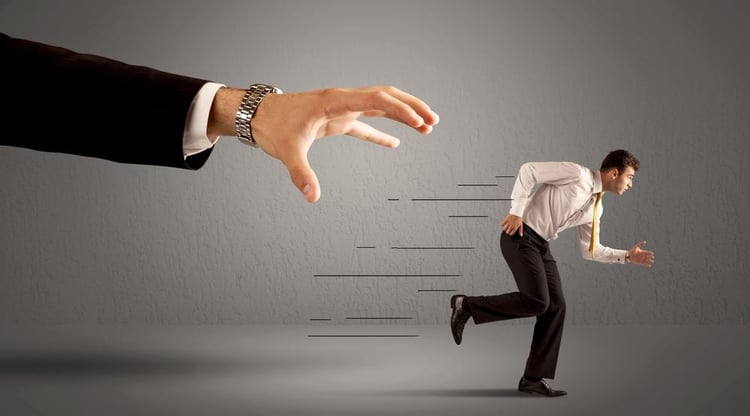 First, realize that procrastination is human nature. You're not the only small business owner to fall behind on taxes or accounting. From startups struggling with cash flow to thriving businesses that have outgrown their resources, tax procrastination is an issue that plagues small businesses across the board.
Worried that an accounting firm will think poorly of your business when they learn of your tax situation? "You shouldn't be," says CSI Accounting & Payroll's owner, Brian Paulson. "No matter what your situation is, chances are that your accountant has seen worse. Our goal is to help you, not to judge your situation."
Second, realize that getting your finances back on track is not a luxury, but a must if you want your business to survive and grow. Although it may feel painful to finally sit down and look at your books, hiring an accounting firm is an investment that will stop fines from continuing to rack up. It will also give you the financial information you need to make smart business decisions going forward.
How can I prepare to get caught up on taxes and accounting?
We know that getting caught up can seem like a daunting task. Here are a few ways to make the process easier.
Get ready for your accountant by gathering documentation about all of your income and expenses. This will include bank statements, credit card statements, sales reports, and any other financial information that applies to your business.
If you are able to gather your documentation quickly, the accounting work can be relatively fast and painless. Even a years-long tax and accounting backlog can disappear in a few short months. If you're only behind a year, this could even be as short as weeks, depending on your situation.
Can't I just file for an extension if I think I won't be able to pay my taxes on time?
Many small business owners think that an extension will fix their problems if they're behind when taxes roll around. However, keep in mind that an extension only changes the date the paperwork is due - it does not change when tax payments are due. (Here's a list of upcoming deadlines and important dates for the 2017 tax year.)
If you're missing only a few documents, your accountant can usually help you estimate what you owe so you don't pay penalties for late taxes. However, if you are still waiting on significant documentation when tax season rolls around, you may have to wait and pay the associated penalties and fees.
The takeaway? Make the government the last place you'd borrow money from. If you can't come up with all of the money right away, ask your accountant about getting on a payment plan with the government, which allows you to pay in installments.
Make 2017 the year that you stop procrastinating and get caught up on taxes and accounting. You won't regret the investment in yourself or your business. Schedule a consultation today to see how CSI Accounting & Payroll can help your business.