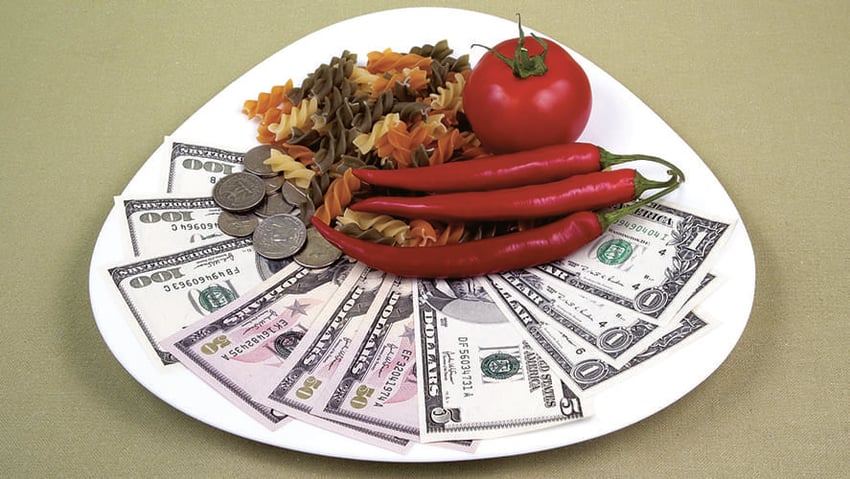 Last month the Minnesota Department of Labor & Industry released it's 2015 Minimum Wage Report. Restaurant owners are acutely aware that the state raised the minimum wage to $9.00 an hour effective August 1, 2015. The report indicates more than half (57%) of hourly workers employed in eating and drinking establishments earned the minimum wage, by far the highest percentage among industries. Given that tips are a significant aspect of employee compensation and many foodservice employees receive the minimum wage, restaurant owners need to be very familiar with Minnesota laws regarding tip credit, pooling, and sharing.
---
Here's an overview of the rules and regulations regarding managing employee tips.
1. Minnesota employers are prohibited from taking a tip credit against minimum wage.
Unlike some states, Minnesota does not allow employers to apply a tip credit for employees. In other words, employers may not count tips received by an employee toward the payment of minimum wage. All hourly employees (both part time and full time) must receive the applicable minimum wage in addition to any tips they may receive.
2. Employers are prohibited from directing employees to pool or share tips.
No employer may require an employee to contribute or share a gratuity received by the employee with the employer or fellow employees. Likewise, employers are not allowed to require employees to contribute tips to a fund or pool. Tips remain the sole property of the employee and employers cannot require employees to share any their tips with indirect service employees such as bussers, dishwashers, or other kitchen or front-of-house staff.
In the case of a banquet or similar group event when more than one direct service employee provides customer service, any compensation presented by customers as a gratuity can be legally divided among direct service employees under Minnesota tip laws.
3. Employers may take the follow actions regarding tips.
Upon the request of employees, employers may safeguard tips to be shared by employees and disburse shared gratuities to employees who are in agreement. Additionally, employers may report amounts received as gratuities as required for tax purposes. For credit card tips only, employers may deduct the same percentage a credit card service company charges for processing the payment. For example, if the credit card company charges a 3% fee, the employer could legally reduce the employee's tip by 3% as well.
4. Mandatory service charges paid out to employees are not taxed as tips.
Some restaurants will tack on a service charge for large parties or catered events. In Minnesota, service charges are considered property of the direct service employee unless the employer provides clear written notice to customers that the service charge will not be provided to the employee. This message is typically found on the menu or final check. Under IRS regulations, should an employer pass on any or all portion of the service charge to an employee, the payment must be treated as a wage, not a tip, and taxed accordingly.
---
Managing employee tips can be overwhelming for restaurant owners, especially when it comes to state and federal taxes. Should you have specific questions about how to handle tips at your establishment, contact us to speak with one of our industry experts.