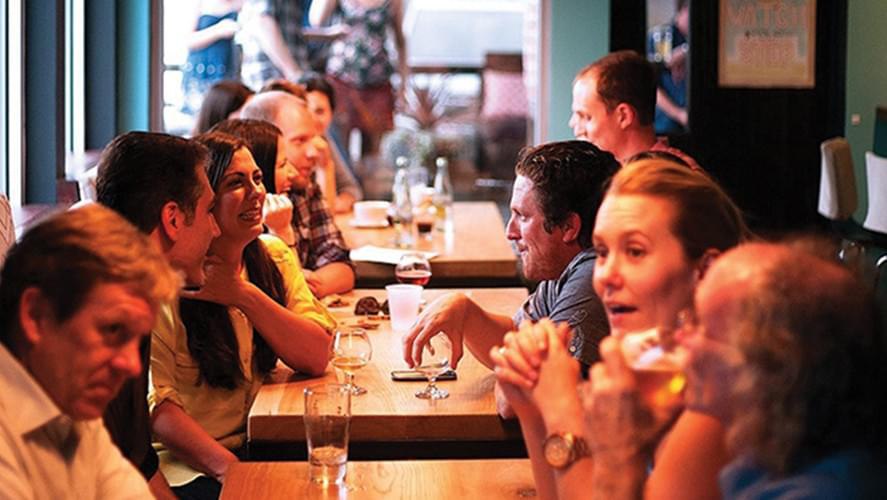 If you're contemplating opening a second location for your restaurant, chances are business is good. Just because your existing location is providing positive cash flow, however, isn't the only mark that you're ready for expansion.
Several factors to determine if you're ready to open another restaurant should be considered before committing to the process.
Ask yourself the following questions to see if opening a second restaurant is really the right decision.
What are the strengths of my current restaurant?
Answering this question requires an honest look at your financials and the keys to your profitability. Beyond the numbers, define what are the essential components to your current success. Is your existing restaurant's location in a high-traffic area? Does the staff play an important role in customer loyalty and attraction? Identify and list any tangibles that have fostered positive results.
Can I duplicate my business?
After defining the key components of your restaurant, investigate if you can duplicate the success at a new location. You can't be at two places at once. Can you step away from the existing restaurant without negatively affecting profits? Or, will you hire new management for the new venture? One way to determine if you're ready to hand off the reigns at your current restaurant is to ask yourself, will customers know if I'm not around? If your patrons don't insist on direct contact with you, you may be able to step away to focus on another location.
Do I have adequate funding for a new location?
Even with experience under your belt and established relationships with vendors, don't underestimate the amount of capital required to open a new establishment. The largest contributor to failure for restaurants, or any business for that matter, is not having enough funding up front. More important than your motivation or passion for opening another location, be prepared to have access to two times the amount of capital you think you need to open a second location.
Is the new location a right fit for my restaurant?
Market research is crucial prior to securing a new location. You must objectively research the demographics, competition, and components of the new location, not simply rely on perceptions or projections. Finding information on the area's demographics is a start. This involves researching the characteristics of the people residing in the community you are preparing to cater to. Also, analyze the local competition to see if there's room for your restaurant to thrive. And finally, pay attention to the details, or components, of the second location, such as building condition and size, adequate parking, ease of access, zoning regulations, and real estate value.
Are there less risky options to grow my existing business?
Opening a second restaurant may eventually be the right move, but have you considered trying other ways to grow your existing business before taking on the risk of a new location? For example, is there room to expand your current building to create more revenue? Are there viable opportunities for more catering or merchandise sales? Consider researching less risky approaches to bring in more revenue rather than starting from scratch all over again.
Launching and operating a second restaurant is an exciting process and can be profitable. Your decision, however, should be based on verifiable financial data and research, not the desire to jump into another venture solely based off the success of your existing business.
For professional advice on answering any of these questions regarding opening a second restaurant location, please contact us.