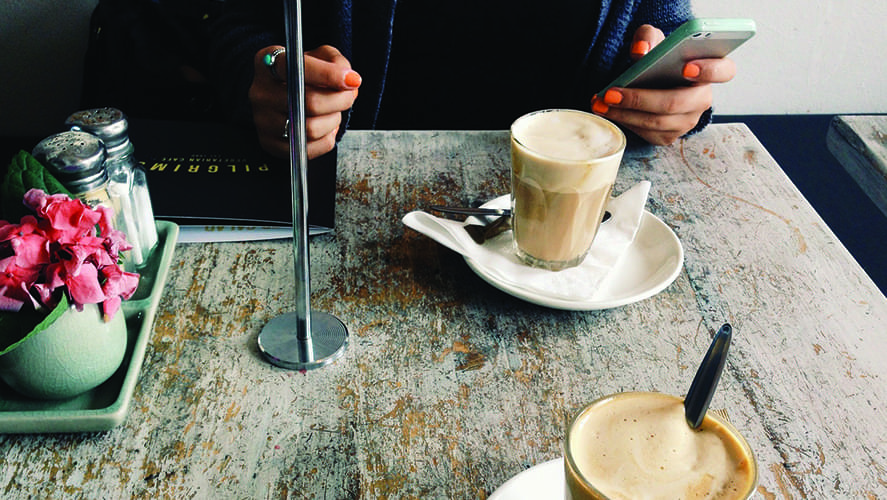 In the recently released 2016 Restaurant Industry Forecast, the National Restaurant Association projects that restaurants will post sales of $783 billion in 2016, a gain of 5% over last year's figures.
While the expected increase of more than $36 billion is encouraging, the competition for those dollars remains fierce. Here are a few trends to keep an eye on throughout the year.
Top restaurant industry trends for 2016 include:
Business Challenges: Operators will face certain business challenges in 2016 that may affect profit margins and operating procedures, from legislative and regulatory pressures and moderate economic growth, to labor cost increases and cybersecurity.
Shallow Labor Pool: A tight national labor market will mean greater competition to recruit and retain top talent.
Moderate Sales Growth: The restaurant industry will see its seventh consecutive year of real sales growth in 2016. Regional variations reflecting local business conditions will continue. The long-term trend of quickservice sales growth outpacing tableservice sales growth will also maintain its momentum, along with strong growth of snack and nonalcoholic beverage bars.
Consumer Expectations: Restaurant guests and the technology they use to research, choose, and review their dining experiences have changed dramatically. Operators should carefully balance how to cater to precise tastes without alienating regular customers.
The following video provides more detail on these restaurant trends and other findings.
The National Restaurant Association has also provided this infographic as a snapshot of the full report.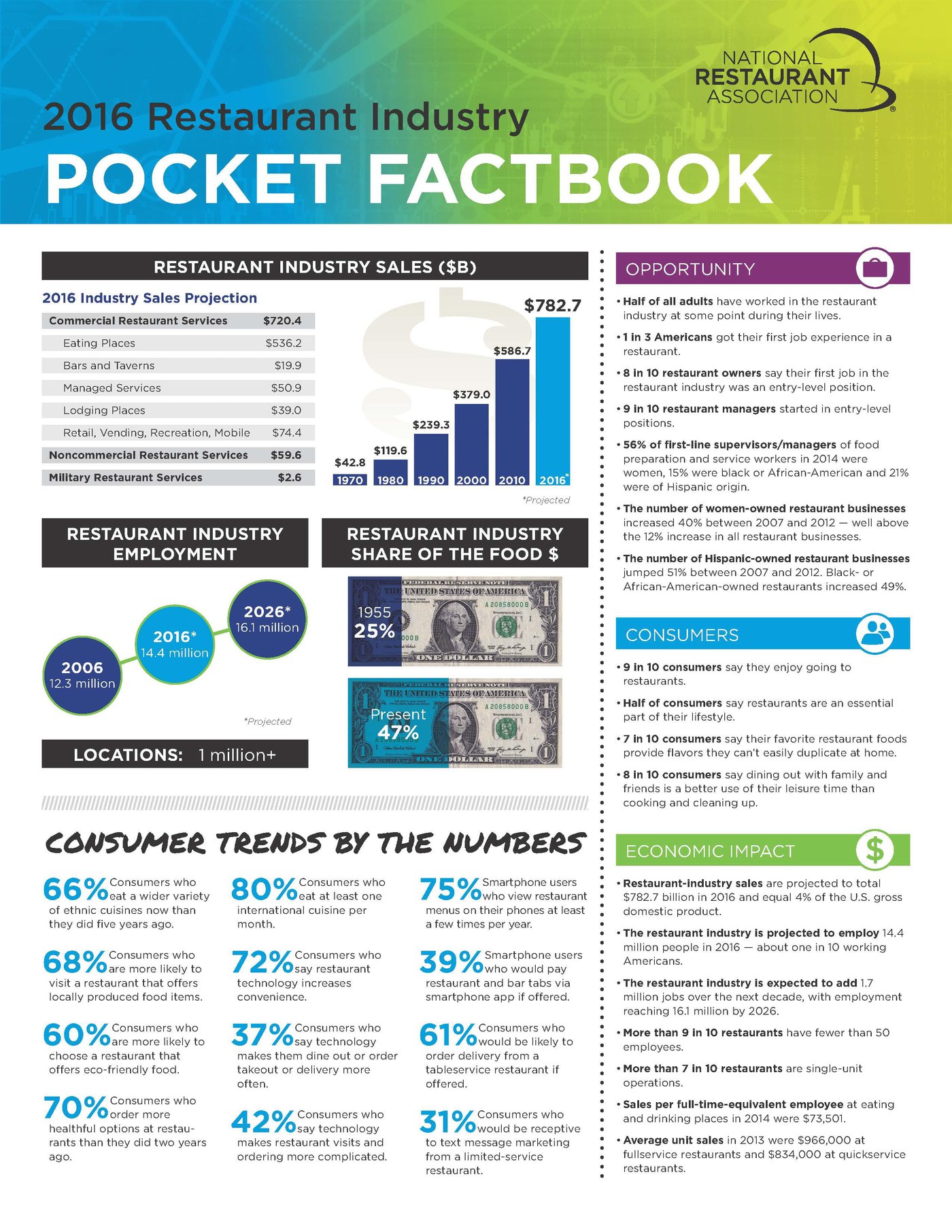 To discuss your business outlook for 2016, contact us for a no-obligation consultation. Be sure to also check out our Accounting Cost & Value Comparison for Restaurants to evaluate which accounting service is right for your business.