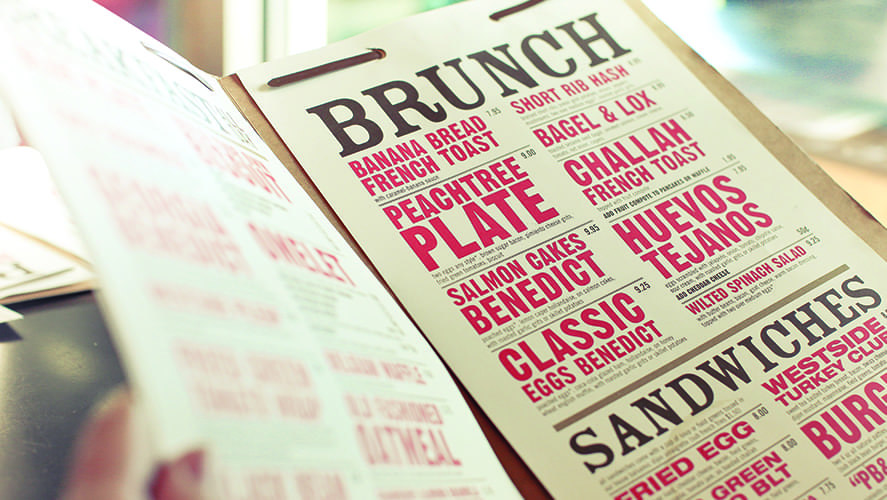 Restaurants are particularly susceptible to profitability issues due to the nature of the business. Menu pricing becomes an increasingly important tool as inventory staples fluctuate in cost. Although raising your menu prices may increase the potential for profitability on paper, asking for more money from an already strapped customer may turn business away, harming your bottom line in the long run.
If you are considering raising prices at your restaurant, ask yourself the following questions:
1. When was the last time you raised prices on your menu?
Small incremental price changes to your menu on a consistent basis are more acceptable from the general restaurant-going public rather than a single noticeable spike. Depending on your operation, you may want to consider new menu prices on particular items on a quarterly or semiannual basis. Finding the correct balance of frequency and rate changes can be a process of trial and error. Keeping good records of past price changes and results will help you make more informed decisions moving forward.
2. What are your current food costs?
Food cost percentages vary depending on the type of your establishment; however, the overall industry standard typically hovers around 30%. To determine food costs for your particular offerings, tally up the total cost of ingredients to create the dish. Divide the current menu price by the total cost of ingredients. Does the percentage fall in line with your goals for the dish? If not, it may be time to consider raising the price. Keep in mind that food cost percentages will vary widely from item to item as well, say for a bowl of soup versus a steak dinner. It may be advantageous to set different goals for categories of menu items.
3. Have you factored in additional costs?
Food doesn't cook itself -- nor does it find its own way to the table. Consider labor costs, overhead, waste, and spoilage when it comes to pricing menu items. If you are shooting for a food costs of 30% for a particular dish, try bringing that initial raw ingredient percentage down to 26% to allow a 4% buffer for any additional costs.
4. What are your current margins?
Another factor to think about is food margins for expensive items on your menu. Expensive seafood items like crab legs may fail to sell if the price is simply based on food cost percentages. By using fixed margins for certain items, you may be able to increase profits using a more attractive price point.
5. What are your competitors charging?
You may benefit from doing a bit of field research by getting out around town. Rather than simply pursuing online menu prices from your top competitors, spend a few nights out to actually experience what contributes to the value perception. This is a good opportunity to check out portion sizes, presentation, and service.
6. Do you have the appropriate cushion for volatility?
Raw food costs are fickle, and impressionable. Independent restaurant owners may not have the luxury to lock in prices from vendors. By giving yourself a cushion for the volatile nature of inventory within your pricing structure, you will be prepared the next time the price of fuel or dramatic weather impacts the price you pay for ingredients.
7. Do you have the right mix of menu items?
Prior to raising prices, it may be beneficial to examine if you have the right mix of menu offerings. Try sorting your menu items on a matrix by volume and profit margins. This helps you identify which items are contributing to your overall success and which items may be underperforming. Having a balanced mix of offerings on your menu provides more options for customers at various price points.
8. Do you have lines out the door?
Raising menu prices because you are failing to attract enough business is never a good idea. On the flip side, if you have plenty of business, it may be the perfect time to make a few adjustments. Be honest with your reasoning behind considering the tactic. Rather than raising prices, it may be time to consider other options to increase traffic through the door.
There may never be a perfect time to raise prices at your restaurant, but you can find the most appropriate times to maximize profitability by identifying solid reasons for the decision. The key is to be proactive rather than waiting until a large jump in prices is deemed necessary.
Our accountants work with restaurant owners to provide proactive business advice on a monthly basis. Contact us to set up a consultation and download our Restaurant Profitability Checklist.

Image by Basheer Tome via Flickr, licensed under CC BY-2.0.