Municipal sick and safe leave and minimum wage ordinances around the U.S. are creating a layer of complexity for businesses, and the Twin Cities is no exception.
For companies with workers who are on the move – like maintenance crews, fleet drivers, or staff supporting multiple locations – determining where and when they are physically performing work is a payroll challenge thanks to new municipal wage and leave ordinances.
Within the same work day, these workers may work in both Minneapolis and Saint Paul, where citywide minimum wages and paid sick leave ordinances are in effect. They may even work in Burnsville or Plymouth, where no such ordinances exist. In those cases, State and Federal laws prevail.
It's no wonder that both the Minnesota State House of Representatives and the Senate have moved forward with legislation to prohibit municipal governments from establishing local labor law ordinances in favor of a uniform State approach. Several states in the U.S. have already enacted similar legislation, most recently in Iowa.
In the meantime, how can employers comply with the laws that have their own recordkeeping requirements?
How can you comply with location-based employment laws?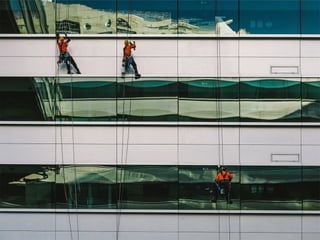 Even if your company is not located within the city limits of either Minneapolis or Saint Paul, you are required to record sick and safe time for employees physically working in each city. For example, the City of Minneapolis requires employers covered by its Sick and Safe Time ordinance to maintain a variety of records for at least three years, including:
Payroll records (with employee names and dates and hours worked)

Sick and safe time accrued/credited

Dates and amounts of sick and safe me used/debited
Of course, the City of Saint Paul has its own record-keeping requirements for its Earned Sick and Safe Leave ordinance.
Likewise, both cities require recordkeeping for their respective minimum wage ordinances.
Tracking employees' work locations will be crucial to complying with recordkeeping requirements for all of these ordinances. It starts with a flexible timekeeping solution that integrates your timecard system with virtual employee logins and app-based time tracking with GPS.
Technology for Tracking Employee Work Locations
Across the country, employers are putting technology to work for them to address the rise of municipal ordinances that require employee recordkeeping. In fact, the trend toward using location-based timekeeping technology is on a sharp rise. One study found that between 2008 and 2012, GPS-based technology used to track field employees doubled.
CSI has partnered with SwipeClock to help our clients comply with local employment laws. SwipeClock is an online time and attendance technology that integrates pinpoint GPS for mobile devices. The app allows employees to clock in when they are onsite. Mobile time cards let managers view the precise date, time and location of every punch – even plotting exact coordinates on a visual map.
As part of our payroll process, CSI provides ongoing SST/ESST compliance review and tracking for no additional charge. CSI also offers SwipeClock timekeeping solutions that can be modified to meet the needs of your business.
Need help with Timekeeping and Payroll?
If you need help with your payroll and timekeeping, let us put together a custom proposal for you. We're here to help small businesses thrive!