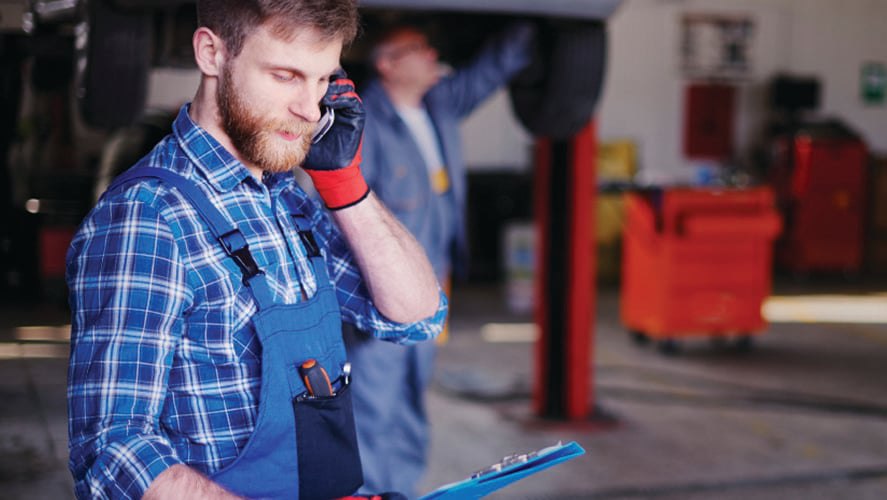 Focus on Activities to Increase Sales
There's always work to be done when your automotive repair shop is experiencing a slow day. But when the workload is down, your service advisors should remain focused on activities related to bringing in more business, not administrative work or other tasks around the shop.
9 ways service advisors can drum up some business on slow days:
Check the calendar for future appointments that could be rescheduled for the current day. Customers are often pleased to bring in their vehicles sooner rather than later if their schedule allows. One way to prompt the conversation is with a courtesy reminder call for the originally scheduled appointment.

Identify estimates for work that was never performed, and follow-up with those customers to see if they still need to get the work done.

Go over previously closed orders with recommended repairs and contact the customers as a courtesy reminder.

If you've had any no-shows in the previous weeks, reach out to them to reschedule.

Contact customers on your direct mailing list to determine if they've received the most recent campaigns. Not only is this a good way to gauge if the marketing materials are resonating, it's also a way to spark maintenance conversations.

Pick up the phone and simply reach out to customers to say "thank you for your business." Leave the conversation to that simple statement. A simple effort goes a long way in terms of loyalty to your shop.

Hit local establishments in your immediate area to distribute a business card and any flyers with your current specials. Many customers prefer dropping off and picking up their cars near their places of work.

Estimate current mileages on vehicles in your database to identify scheduled maintenance recommendations. Give those customers a call, even if they are in an automated email workflow.

Tap your employees' networks to offer referral discounts on certain services and repair work.
Hopefully, these activities will fill out the day's workload, but that isn't always the end goal. Often, the steps you take to ensure more business will pay off with fewer slow days in the future.