As a small business owner, you probably found this article because you're looking for more information to prepare your own 941s.
If not, you might be one of many owners who not only (sometimes incorrectly) assume that their accountant is going to handle it, but they also don't really know what Form 941 is.
Regardless of which situation better describes you, this article will explain both in detail.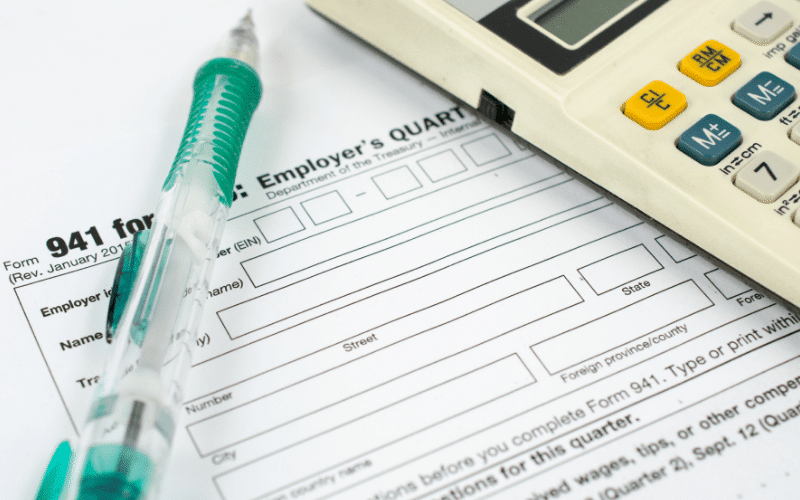 Preparing your own 941s?
Looking for your Form 941? Here's a digital copy for you to download and print, if you'd like.
Don't forget that your 941 is due soon! Do you feel confident in your ability to prepare your own? If not, you may want to consult the web (such as on the IRS website, with many links to work through tax forms for your unique situation) or your accountant. You might even consider giving CSI Accounting & Payroll a call!
Chances are, if you're preparing your own Form 941s, you may not feel like your accountant has the time to pay attention to your business's needs - or maybe they've even made a mistake in the past that resulted in you having to pay a penalty. Either way, something has led you away from growing your business and toward handling paperwork that your accountant should be on top of. This is a perfect time to check out what a local firm like CSI Accounting & Payroll can offer!
What is Form 941?
Form 941 is your quarterly federal tax return. As an employer, you use Form 941 to pay your portion of Social Security or Medicare. It's also used to report the following taxes withheld from your employees' paychecks:
Have questions about your accountant preparing your 941s?
Are you confident in your accountant's ability to file your 941s? Have they always gotten them done accurately and on time? If they haven't, you should consider checking in with them or finding someone more reliable to do your 941s - because they're due again soon!
National, online payroll providers say that they will help you set up your 941s when you come on board with them. However, this is done by their salespeople - and without incentive to do a good job. If your 941s are not filed on time, it means there will be penalties in your future.
At CSI Accounting & Payroll, your small, dedicated team of professionals are ready to get your paperwork filed accurately, on time, and with no worry. Meeting with business owners whose accountants didn't perform well isn't uncommon for our professionals. The owners have often never heard of 941s but assume their accountant is doing everything they need to do. Unfortunately for them, this is not always the case.
Have questions about payroll?
If you have more questions, check out some other payroll topics on our blog! Not to mention, our specialists are always available to help our clients with any questions that may come up as part of our highly praised interactive payroll program. Click the button below to see if we are a good fit for each other. We hope to hear from you!