All business owners know the importance of communication. Good communication is needed with your suppliers, advisors, and employees to keep your business running smoothly from an internal standpoint. Do you ever think about the importance of communication with your customers?
Regardless of your type of business, this needs to be considered. Customers who purchase more temporary goods or services have the opportunity to be repeat visitors, customers who make a large single goods or services purchase have the opportunity to offer impactful referrals or reviews, and clients with accounts have the opportunity to be long-term partners. Gaining insight into customers' perspectives is ideal for growth.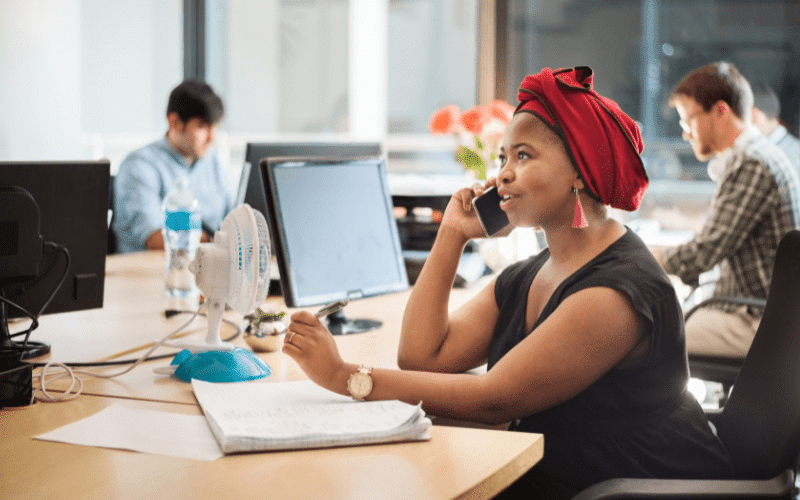 More Temporary Goods or Services
If you own a restaurant, for example, your customers have a large opportunity to return for another meal. Repeat visitors keep your business going, and them bringing guests is what keeps your business growing. Many large chains offer customer loyalty reward programs and ask for feedback via receipts or electronic tablets. These methods are common for a reason - they really work!
Large Single Purchase of Goods or Services
If you offered an automotive repair service, for example, you know that a customer with a large repair job isn't likely to have one again any time soon (if you performed quality work and if they're lucky!). While you can't expect them to stop in every few months, you might be able to set your sights on the people they know. Major purchases that leave customers feeling satisfied with the quality, price, and timeliness of your work can easily result in them referring you to their circle or leaving a meaningful review for others to see.
You may have heard that reviews are trusted almost as much as recommendations from a friend. The National Center for Biotechnology Information says, "[There is] a gap in the literature on [in person word of mouth] credibility in situations involving multiple or many communicators and receivers... The original message can be altered or distorted, chipping away at the credibility of the [in person word of mouth] review as a source of information. This lends much more strength to written comments and reviews... which can ultimately reduce risk and increase consumer confidence." They also say that people enjoy online reviews because they can get information from third parties quickly and can confirm details they've learned from friends and family.
Clients With Accounts
CSI Accounting & Payroll is a small business, too! If you offer a long-term service to clients like we do, here's a page out of our client playbook. We follow M2C2 to be more than just a service, to help our clients be successful and stay up to date on tax laws, and to use financial statements to help clients make ongoing decisions.
What's M2C2? It stands for meaningful monthly client communication. Our account managers have communication goals for each client where there are frequency, comprehensiveness, and quality factors. Short surveys are used to measure quality. You want to make sure all questions are answered and your clients feel comfortable speaking with you on a regular basis. It will improve customer service and client retention, as well as help your clients be successful so they will be around to have continued business with you. Most importantly, M2C2 helps differentiate your business from its competition.
CSI Accounting & Payroll is more than meets the eye. We also advise our clients on everything from financial advice to business practice advice, plus we offer a range of smaller services (such as HR packages and employee retirement plans) that are optimized for small businesses. Read more details here.
If you have questions about if we can be the best option for your business, our professionals are here to help! We'll examine your situation and discuss what we can do for you. Click the button below for a free consultation.