If you own a business but haven't read Built to Sell: Creating a Business That Can Thrive Without You by John Warrillow, we highly recommend it! Its concept is to run your business as if you are going to sell it tomorrow. You should maximize what your business is worth at all times, not just when you're getting ready to sell. CSI Accounting & Payroll's owner, Brian Paulson, took inspiration from this book while creating some of these tips.
Small businesses tend to miss the mark on this and consequently are not worth very much. Sales and profits can be high, but the purchase price can be low at the same time. The following blog post is a list of tips to maximize the value of your business to a potential buyer.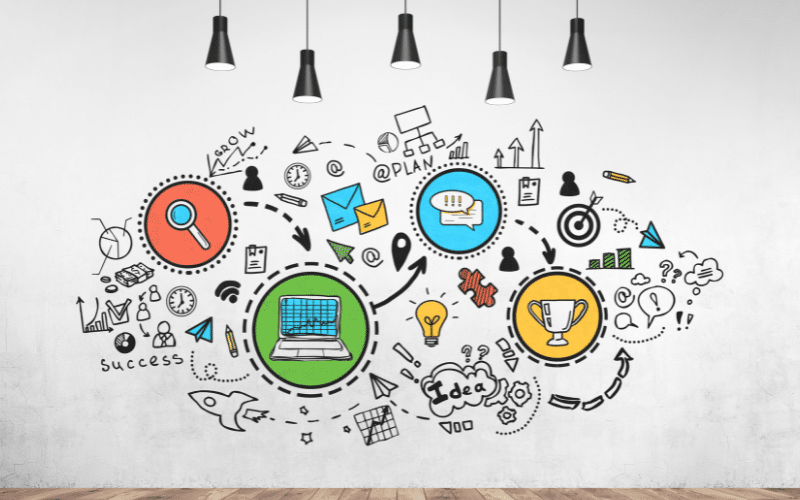 The 10 Tips to Maximize Your Business's Value
1. Don't generalize - specialize.
If you focus on doing one thing well and hire people around that area, the quality of your work will be excellent, and you will stand out among your competitors. Businesses that stand out in a positive way can easily be worth more to potential buyers than ones that don't stand out at all. To find out how you stand with your client base, be sure to constantly be monitoring your online reviews - and better yet, respond to them!
2. Don't rely too heavily on one client.
Relying on one client for a large portion of your business is risky. If you ever lost that client, it would impact your business's health significantly. This is extremely unappealing to potential buyers. As a rule of thumb, make sure no single client makes up more than 10 percent of your revenue. This generally becomes easier to avoid as you grow your client base.
3. Owning a process makes it easier to sell and puts you in control.
If you're clear about what you're selling, then potential customers will be more likely to buy from you. For businesses with more complex client processes, having specific instructions in place will also be appreciated by potential buyers. Owning your process means that you can avoid disorganization and miscommunication with your clients - and therefore prevents client dissatisfaction in the long run.
4. The company must run without the owner.
The owner cannot become synonymous with the business. If buyers aren't confident that your business can run without you, they will not make their best offer. Your business must already have proven processes in place, as well as easy-to-follow written information about the different positions (from entry-level all the way to the top).
5. Avoid accounts receivable.
You can simplify your processes. A great way to do this is to have a standardized service and to charge upfront for it. This will help you avoid chasing down payments from your clients, and you can continue to focus on providing great service instead.
6. Do not be afraid to say no to projects.
Prove that you are serious about specialization by turning down work that falls outside of that. The more people you say no to, the more referrals you will get to people who fit your service - because it will be what you're known for offering.
7. You need to have at least 3 years of good-looking financial statements.
Better still, you should have 5 years of good-looking financial statements. This is the best way to show a potential buyer that your business has steady growth in revenues and profits. If your financial statements aren't showing good growth, you may want to take a couple of years and invest in the resources to be able to change that before trying to sell.
8. Build a management team and reward them for performance and loyalty.
What's one of the best ways to grow your company and improve your service? Make your employees feel appreciated. A happy employee will work harder than one who is thinking about leaving the company, and replacing and training new employees frequently is costly. Having a staff with a low turnover rate will show a potential buyer that your employees feel connected to their workplace and are happy to offer quality services.
9. Find a business broker to sell a small business or a mergers and acquisitions specialist to sell a larger business.
When selling your business, you do not want to be either a business broker's or a mergers and acquisitions specialist's largest or smallest client. You should be searching for the best buyer for your business, so you don't want to work with someone who will only try to sell your business to one potential buyer.
10. Think about the big picture.
You know your business best. Make it your goal to write a 3-5 year business plan that paints a picture of what your business's future could look like. The company that buys yours will pay more based on this because it will help them see your business's potential value.
Looking to sell?
Your accountant should be able to help you get closer to your business goals, whether that means maximizing the value of your business to sell or even keeping it in good condition for yourself. If you're interested in having a dedicated professional who will help you reach those goals, you can schedule a free consultation to see if we are a good fit for each other. We hope to hear from you!