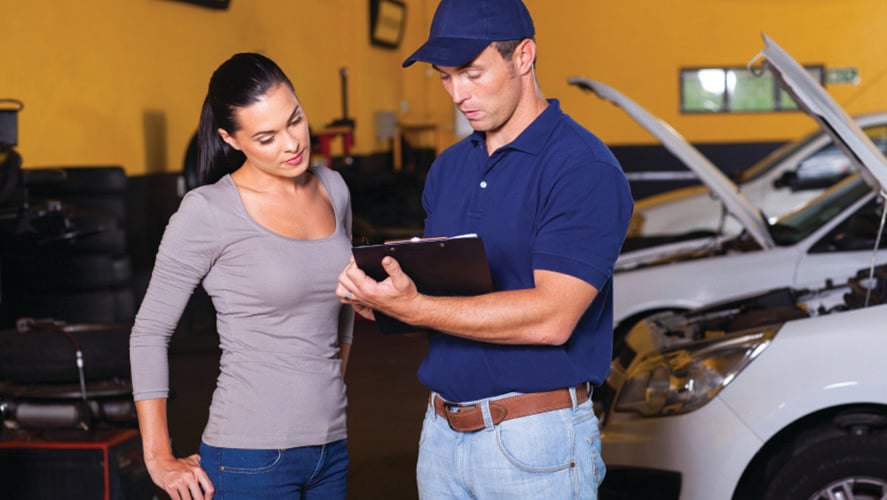 We've partnered with many automotive repair shops in the Twin Cities, covering accounting and payroll activities, as well as providing proactive business advice. Over the years, we've assembled a list of common traits shared by highly successful shops. While these traits don't necessarily guarantee profitability, they do foster best practices that can boost your bottom line.
Top 3 Traits of Highly Successful Automotive Repair Shops
1.

They're Educators
The average driver is not an expert when it comes to fixing a car or doing regular maintenance. Nor are they an expert on what your auto repair shop can do.
Train your staff to be proactive educators when it comes to car care and the services you offer. Don't assume that your customers, even the regulars, are aware of all of the services you provide.
One of our clients recently had a long-term (over 10 years) oil change customer ask if they could recommend a shop to service more extensive repairs on her car. It was an "aha" moment for the owner.
Educate your customers on the services that you offer. It happens to shops of all sizes and experience levels. Educate your customers at every opportunity.
2.

They Price Strategically
Accurate pricing can be a sticky issue. Many shop owners get hung up on the idea of staying competitive. We encourage operators to set pricing structures based on value.
From labor rates and margins on parts to environmental fees and miscellaneous accessories, successful shops know what to charge to be profitable based on proper calculations.
3.

They Outsource
The most profitable auto repair shop owners know when it's time to outsource certain operations of their business. Be it marketing and advertising or accounting and payroll, they understand that their time is best spent working on their business rather than in it.
You probably started your shop because you love working on cars and delivering a valuable service for people. At the same time, you want to make money, grow your business, and spend time with family and friends.
Too many shop owners sacrifice their time because they feel the need to handle all of the back-office work themselves. At the end of the day, outsourcing aspects of your business affords you a higher return on your investment in terms of money and time.
Don't limit the potential of your business by trying to do everything!
How does your shop stack up against these traits? Are you doing enough to maximize profitability for your business? For more ideas on growing your business, download our eBook, 10 Traits of Successful Automotive Repair Shops.