Top 5 Mistakes Auto Repair Shop Owners Should Avoid
May 17th, 2016 | 2 min. read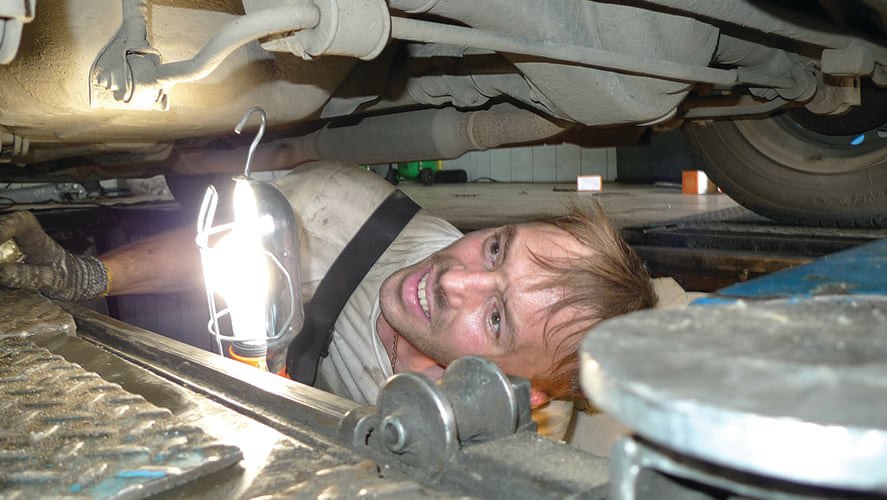 Auto repair shops in the Twin Cities are a thriving business. Whether you have a small, two-bay shop or a large operation with eight service bays or more, there are ways to maximize your profitability. There are also ways to hurt your bottom line.
To keep your business running on all cylinders, check out the following list of common mistakes auto repair shop owners should avoid.
Top 5 Mistakes Auto Repair Shop Owners Should Avoid
1. Not Training Service Advisors
Service advisors are the front line of your business. Yes, they are responsible for having extensive knowledge about cars and parts and should be trained accordingly. But they should also be trained in or have experience in sales. Successful service advisors with a sales edge (one that builds trust) can bring in repeat sales and help drive average ticket amounts in the right direction.
2. Not Using a Commission-based Pay System
If you aren't paying your employees with a commission-based system, do so now. Salaries or hourly rates that are not tied to production do not motivate the employees to produce, and are a thing of the past. Common commission systems used by the most successful shops in the industry include paying a flat rate per billable hour, or paying a percentage of the work generated by the employee.
3. Providing Tow Truck Services
Back in the day, it was common for auto repair shops to maintain tow truck services for their customers. As the service became more specialized, the smart shops dropped the service entirely. Due to many factors, towing has become something where you must either "go big" or "go home." Nine times out of ten, shops are better off subletting the towing services to the towing companies, and focusing on what they do best.
4. Ignoring Advertising & Marketing Opportunities
Many repair shops we work with do not have clear goals when it comes to advertising and marketing. In their minds, advertising and marketing are simply expenses. Unless you want to wait for cars to break down right in front of your shop, you need to drive traffic in. Treat advertising and marketing as revenue-generating opportunities to boost your brand and increase sales.
5. Trying to do it ALL!
You've worked hard to become the owner of a shop. Maybe you even began as a tech yourself and like getting your hands dirty. That being said, fight the urge to be hands-on in every facet of your business. That urge to handle every function of your business is tough to ignore. Those who don't can get caught up working IN their business. Get back to working ON your business by outsourcing your accounting and payroll. By partnering with a monthly accounting service, not only will your books be in order, you will also gain insights regarding ways to grow and expand your business.
Looking for other ways to boost profitability at your repair shop? Download our eBook: 10 Traits of Successful Automotive Repair Shops.
Brian began working at CSI in 1996, and he purchased the business in 2002. As Owner, his primary role is in the management and growth of the firm. Since 2002, the firm has more than quadrupled in size. In 2009, Brian started CSI's payroll service to complement CSI's accounting and tax services. Brian received his Bachelor's degree from the University of North Dakota, with a double major in Accounting and Financial Management. He's a member of both the National Society for Tax Professionals and the National Society for Accountants, and he serves on the board of directors for the Professional Association of Small Business Accountants, where he was once president. Brian also serves on the business advisory council for Opportunity Partners, an organization that helps people with disabilities find employment. He's also contributed to several business books, including Six Steps to Small Business Success and The Lean Mean Business Machine. Fun Fact: To help put himself through college, he used student loans, delivered pizzas, and worked summers in a salmon processing plant in Alaska.