It's official: Joe Biden has been sworn in as the new president. Regardless of which party you associate with, you're probably wondering what this means for your small business.
New tax policies will likely be at the front of every small business owner's mind. Now that democrats control the House, Senate, and presidency, it will be easier for them to implement tax reform.
The following article contains an overview of what previous administrations did for small businesses, as well as what the Biden administration is expected to have in store.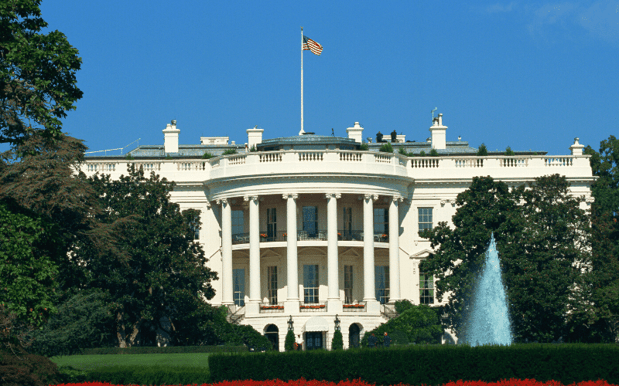 Small Business Performance Under Previous Administrations
Historically, what have different presidential administrations meant for small businesses? Despite common beliefs, small businesses historically appear to be a priority for both parties.
Entrepreneur
wrote an article about some of the former presidents who helped small businesses the most.
It's curious to observe that half of the list are democrats, and the other half are republicans. The following list is their takeaway:
The Top 4 Presidents Who Helped Small Businesses
Franklin D. Roosevelt (D)

FDR is credited with helping the economy recover from the Great Depression, including setting up agencies and measures to ensure that small businesses were able to get government contracts.

He also set up the Federal Deposit Insurance Corporation, or FDIC, which helped small business owners feel confident in their use of banks once again.

Bill Clinton (D)

Clinton inherited the longest American peace-time economic expansion in history. He helped create NAFTA, as well as the Omnibus Budget Reconciliation Act of 1993, which allowed tax cuts for 90 percent of small businesses and millions of low-income families. By the end of his presidency, he even had budget money left over.

Dwight D. Eisenhower (R)

Eisenhower formed the Small Business Administration, which helps guide and fund small businesses. It was widely believed at the time that small businesses were undemocratic, but Eisenhower saw that small businesses encouraged market diversity and competition. He likely wanted to counter relief efforts made for larger corporations during the Great Depression, specifically the Reconstruction Finance Corporation.

Ronald Reagan (R)

Reagan also inherited a peaceful time, so he was able to focus on the economy.

He set aside a portion of federal funds for small business development through the

Small Business Innovation Research program. Additionally,

he cut taxes and regulations for the top marginal tax bracket, which high-earning business owners loved. Reagan did, however, later attempt to shut down the Small Business Administration.
Straight From the Horse's Mouth
Biden's campaign website includes a page dedicated to small businesses. It lists his proposal for supporting small businesses, especially through the COVID-19 pandemic. The page states the following:
Bold Ideas: The Biden Agenda for Small Business
Establish a True Small Business Fund

No Unjust Enrichment: Keep Well-Off Business Owners from Using Any Program to Unjustly Enrich Themselves

Make Sure That the Program's Terms Actually Help Small Businesses

Providing a guarantee that every qualifying small business will get relief, rather than capping the fund in a way that forces small firms to compete against one another

Tax Changes Proposed By Biden
Ordinarily, tax changes would take about a year to review, modify, and implement. However, with our country's current need for change and democrats controlling large areas of the government, the rush on new policies may very well be extended. Please note: the following is subject to change per the Biden administration.
Biden's Suggested Tax Policy Changes
Income tax

will

in

crease

from 37% to 39.6%

FICA ta

x

will

r

emain the same

, at 15.3%

Additional Medicare

tax

will

rem

ain the same

, at 0.9%

C Corp tax

will

i

ncrease

from 21% to 28%

Capital gains tax

will

in

crease

from 20% to 39.6%

NIIT t

ax

will

re

main the same

, at 3.8%
No need to panic!
Now that you know that democrat administrations don't necessarily spell doom for your small business, you have an understanding of Biden's small business agenda, and you've seen Biden's proposed tax policy changes, you're ready for a new day. If you still have doubts, we're here to help!
Want more information?
We can make sure you're prepared for a new administration and the tax changes it might entail, even in these uncertain times. Schedule a free consultation to discuss how we can benefit you, and we'll see if we are a good fit for each other. Contact us today!