As the owner of an HVAC business, you know the importance of maintaining an accurate inventory and professional staff to satisfy your customers' heating, ventilation, and air conditioning needs. This is something that's critical year-round, so when do you find the time to settle down and handle your accounting and payroll? Have you ever considered outsourcing them to save you time and help you avoid costly mistakes?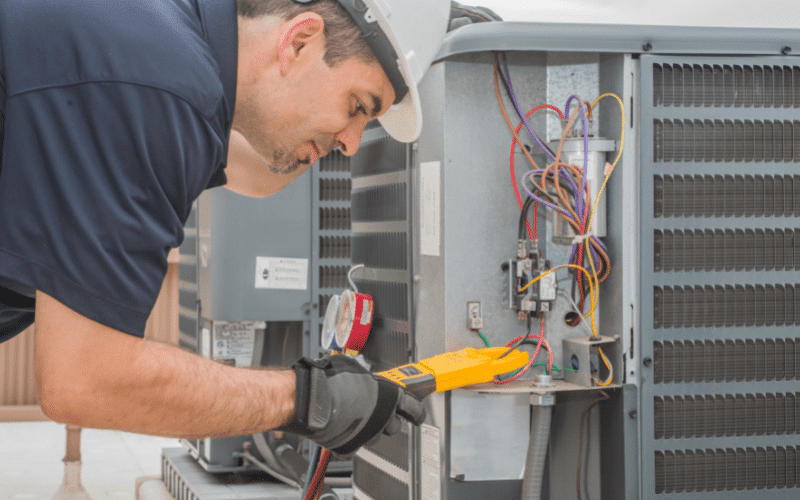 Outsourcing Accounting With CSI
Bookkeeping: the Bare Minimum
Your HVAC business is
required to keep detailed financial records

on top of the extensive recordkeeping the industry already requires, so you might opt for basic bookkeeping. You might even have an in-house bookkeeper, whether it's the employee's full duty or an additional responsibility on the side.
Did you know that there's another option? At CSI, we're proud of our work to provide small business owners with monthly accounting. B
ookkeeping is the process of data entry for mandatory records, whereas monthly accounting provides monthly financial statements.
Monthly Accounting Benefits
Monthly statements help you understand how your HVAC business is performing in real time. These also help build a solid foundation for evaluating your business' health and guiding business decisions. Don't make blind decisions leading up to tax season each year!
Easier Annual Taxes
Your tax season will go off without a hitch if you're up-to-date with your accounting. Instead of an annual tax accountant performing 12 months of work all at once for both businesses and individuals, your information is ready to go with CSI. We only serve the needs of small business owners, and we include tax preparation and filing to knock it out of the park!
Meeting with your annual accountant once a year just doesn't cut it; we are proactive with our clients and have periodic mandatory meetings to make sure both parties are on the same page. Our clients should know what their taxes will look like many months ahead of time.
Experience: HVAC Industry
An experienced accounting service will have a background of working with (and being able to offer professional advice on) profitability, operating budgets, mergers, acquisitions, and more. Not to mention, they should be extremely familiar with your industry outside of those topics. CSI works with HVAC businesses, and we recently even partnered with an HVAC equipment wholesaler!
See our accounting services here.
Outsourcing Payroll With CSI
Payroll Management Options
We offer a variety of payroll management options for you. Choose from these various options for both you and your employees:
Pay calendars
Check delivery options
Custom reports
Want more features? We also offer:
Easy time clock solutions

"Pay as you go" worker's compensation insurance

Retirement plans

Pay card solutions
Stay in Control: Accessible Reports
We want to take the pressure off of you, but we don't want you to feel like you're losing control! Our secure online portal provides convenient access to up-to-date financial data. Get payroll and tax reports for you, and get pay stubs and W-2s for your employees.
Don't forget about payroll compliance!
Here's one of the most important parts of what we offer: guaranteed payroll tax compliance. We'll handle the details, including:
New hire reporting
Quarterly and year-end local, state, and federal tax filings
& more!
See our payroll services here.
Ready to learn more?
CSI Accounting & Payroll is truly the small business owner's one stop shop. Our clients love us for our customer service and our ongoing efforts to inform them of current events that may affect their businesses. Ready to have a conversation about how our services might be right for your HVAC business? Click the button below for a free consultation.