Did you know that many accounting firms do not accept new clients during tax season? This can place small business owners in a difficult situation if they want to switch accountants or find their first business accounting service between the beginning of the year and April.
This blog is for you if:
You've been performing your taxes internally and are looking to save time.

You need guidance with your accounting software, such as QuickBooks or Xero.

You are just starting your business and do not have an accountant.

You've had an issue arise, such as falling behind on tax prep or being audited.

You don't want to use the same accounting service from last tax season.

You want to look into different accounting methods, such as monthly accounting.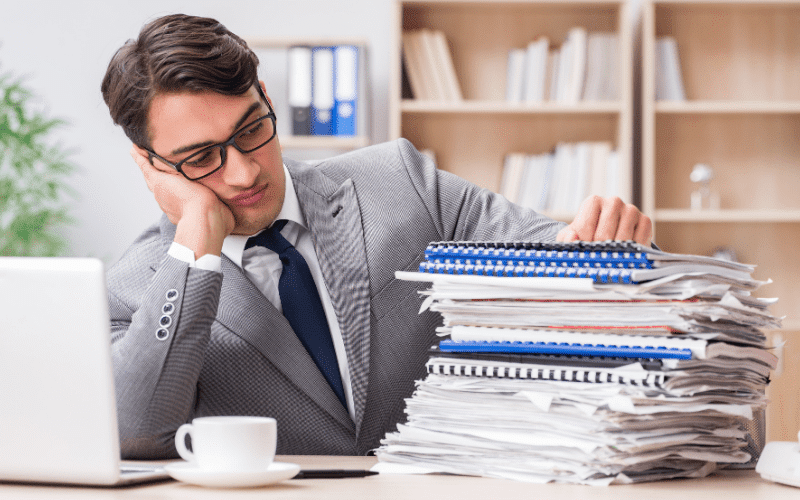 We are hearing the following scenarios from an increasing number of small business owners who schedule free consultations with us at CSI Accounting & Payroll.
The Best-Case Scenario
While searching for an accounting service, you might simply be told, "We are not taking new clients at this time." This best-case scenario means that for the first few months of the year, you won't easily find the chance to switch accountants.
The Worst-Case Scenario
However, in a worst-case scenario, you could be accepted as a client by an accounting service that knows they already have too much on their plate. They may not plan to put you on extension, but that's what it comes down to if they don't have enough time to finish all of their clients' tax work.
Keep in mind that filing for an extension does not change the date your tax payment is due to the IRS; it only gives you an extra six months to provide the paperwork.
What to Consider When Switching
Make sure that your potential new accounting service:
Specializes in your industry. Your accountant should be familiar with and up-to-date on issues concerning you and your business.

Has a fixed monthly fee. To ensure year-round help and advice, make sure that your accountant will provide more than an annual service. Monthly accountants will have a fixed monthly fee; however, some will charge for additional services. Find out exactly what the charges will be and if your accountant will provide unlimited communications.

Assigns an accountant to you. There's nothing worse than educating a new person every time you have a question or concern regarding the financial aspects of your business. It's nice to build a long-term relationship with a partner who truly cares about the success of your business.

What about CSI Accounting & Payroll?

Give us a call! We are always accepting new clients and offer all of the bullet points mentioned above – because your success is our success.
At CSI Accounting & Payroll, we understand the struggles of small businesses – because we are one! As long as we've received all of the necessary information from a client, we will never file for a tax extension. We also ensure full tax compliance, meaning no surprises for you.
Annual accounting isn't always the best option, so we also offer monthly accounting services to ensure you have both your most efficient tax season and an understanding of your financial situation throughout the year.
Looking for some help?
Get a jump on your tax preparation! Your 2020 tax year information should be put together before you file in 2021. The Small Business Accounting Kit includes:
Payroll checklist
Tax return calendar
Tips on how to read and use your income statement, balance sheet, and cash flow statement
Advice on when to contact your accountant
Make this the year you stay on top of your accounting. Click the image below to download your kit today!
Still need more information?
If you're interested in any of the information above, you can schedule a free consultation to see if we are a good fit for each other. Contact us today, and make this tax season your easiest tax season yet!