If you're staying on top of things this year, you should be getting your tax return around this time. However, you might find difficulties in analyzing your return if your annual tax accountant doesn't walk you through it. CSI Accounting & Payroll assigns each of our clients their own go-to accountants who proactively make sure small business owners understand what their tax returns mean, as well as how to use them for future tax strategy.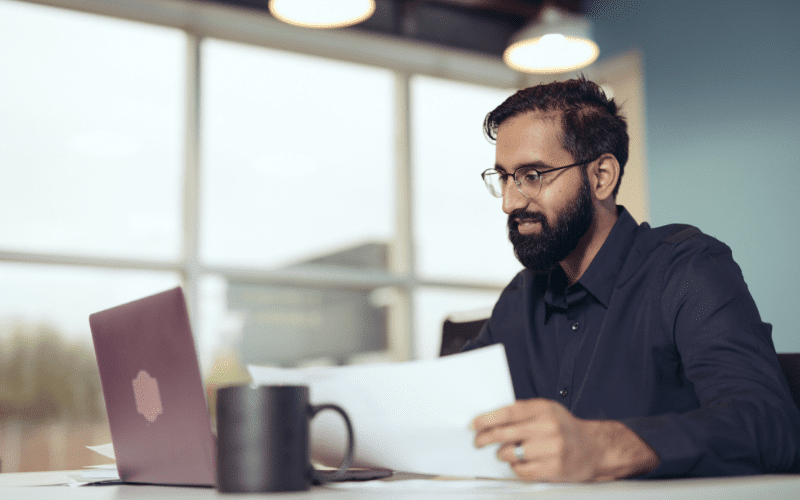 Business Entities
Analyzing Your Current Entity Type
Recognizing your business entity type is a great place to start. Do you know why your business is that structure? It's important to have an understanding of the different types of business entities, as well as the different benefits they offer. The U.S. Small Business Administration discusses these options more in detail.
The SBA states, "Your business structure affects how much you pay in taxes, your ability to raise money, the paperwork you need to file, and your personal liability. You'll need to choose a business structure before you register your business with the state... Consulting with business counselors, attorneys, and accountants can prove helpful."
Considering a Change
The entity type you start with doesn't have to remain the same for the life of your business unless there are restrictions based on your location. Have you considered if a different structure could fit your company better? This is something that should be discussed with your accountant. When was the last time your current accountant reviewed your options with you?
Most of the small businesses that CSI Accounting & Payroll work with are S Corporations. We analyze S Corporation tax returns (F1120S) with our clients by helping them see if there is a profit or a loss, if they are taking a personal salary, and if they are taking advantage of S Corporation tax benefits.
Other Key Items
Fees and Loans
We can help you locate your current accountant's fees on your tax return, as well as any existing loans to corporate officers. Do you know if you have any? If you do have loans to corporate officers, are you comfortable with your knowledge of why you have them and what to do about them? If you have accountant fees, do you know where to find how they're broken down?
Depreciation
Did you purchase any equipment this year, and if so, was Section 179 utilized? Section179.org explains that it isn't a complicated tax code. "Section 179 of the IRS tax code allows businesses to deduct the full purchase price of qualifying equipment and/or software purchased or financed during the tax year... from your gross income. [It encourages] businesses to buy equipment and invest in themselves."
Your Accountant's Responsibilities
Filing Date
Do you know when your accountant actually filed your tax return? It's not unusual for accountants to file for extensions, but not a lot of small business owners know that they only push back the due date for your paperwork, not for any money that is owed.
To avoid any surprises, tax strategy should be a top priority to discuss in your meetings with your accountant.
Tax Advice
Speaking to the point above, it's very important to remember that tax season isn't the only time of year that you need to be thinking about taxes. Your business should treat every season like tax season by implementing year-round tax planning.
Our goal at CSI Accounting & Payroll is to make sure that our clients know what their taxes are going to look like several months ahead of time. This helps small businesses avoid surprises that they likely would have run into with other accounting services.
Are you happy with your tax return?
Your tax return is not entirely out of your control! Your accountant should be able to offer you advice to get closer to your tax goals. If you're interested in having a dedicated tax professional who will help you reach those goals, you can schedule a free consultation to see if we are a good fit for each other. We hope to hear from you!