How quickly can you get your books in order? It might be faster than you think. A monthly accountant can help you find the right items to retrieve, close your books, and create monthly financial statements for you with a surprisingly fast turnaround time.
As your small business makes the transition to monthly accounting, you're probably wondering about the timeline of receiving your financial statements each month.
Based on the clients that CSI Accounting & Payroll has worked with over the last 50+ years, here are some of the reasons why we think you may be asking these questions:
You're being responsible about obligations to third parties, such as a bank that you have a large loan with, and you need to tell them when they can expect your monthly statements.
You're anxious because you didn't know when you could expect to hear from your prior accountant.
You're wondering how quickly your back taxes can get done and you can start moving forward.
You're excited to get your statements each month so you can keep a closer eye on your finances.
You're just curious!
The small business owners who have fallen into these categories often want to know:
How long does it take to update my books to do my back taxes?
Moving forward, when do you need to have all of my information for each month?
Once CSI has all of my information for a month, how quickly can they close my books?
When can I expect to receive my financial statements and have my monthly meetings?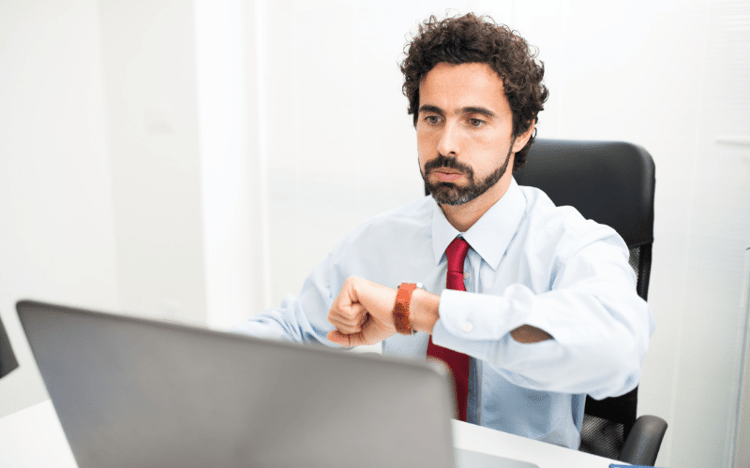 How Long Does It Take To Do Back Taxes?
What Are Back Taxes?
When you haven't filed previous years' worth of tax returns, they need to be resolved to make sure your accounting is accurate. When you onboard with a new accountant, they will refer to your years of missed taxes as "back taxes," meaning they will have to "go back" to fix the unfinished work.
What Is the Timeline For Back Work?
We can't give a guaranteed timeline for back taxes because we have to wait for clients to provide us with all of the information we need, but there is an approximate timeline for after clients do their part.
Generally, we want to say that one year's worth of back taxes will take us 60-90 days. Since this includes the most time-consuming part, the setup, it will take us less time per year to work on multiple years' worth of back taxes. To date, our largest back work project did not exceed six months.
Read more about what back taxes are and if you can file multiple years at once and how long it takes to get your back taxes done here.
When Do You Need My Information Each Month?
As a general rule, after a calendar month is over, we need to have all of your data from that prior month by the 7th of the current month. (For example, if January is finished and it is now February, you need to provide your accountant with all of your January information by February 7.)
What Information CSI Needs From You
Don't worry about not knowing what data you need to provide your accountant! In your initial strategy sessions, we make a list for you to follow, based on your business's situation and activities.
These lists vary greatly by different businesses, but examples can include:
Copies of your bank statements for that prior month
Copies of your credit card statements for that prior month
Your sales reports for that prior month
A journal of the assets you purchased in that prior month
A Simple Way to Fetch Data
Worried about the length of your list? Don't be! Technology is on your side with this one. By granting us access to your POS system and online bank and credit card accounts, we're able to pull most of the information we need on our own. No more fetching and printing paper data for these items!
How Quickly Can You Close My Books?
By the time we have that prior month's information, a typical turnaround on your books is 7-10 business days. There are some exceptions, however, but your books will be done by the end of the current month.
A common exception that influences when your books will be done is that we work on our clients' books on a first come, first served basis. The clients who give us all of their data first will have their books done first.
When Do I Get My Financial Statements and My Monthly Meetings?
Now that your books are closed, how do we move forward? Bookkeeping helps generate your monthly financial statements, and those statements will be used to curate expert advice from your accountant.
Getting Your Prior Month's Financial Statements
We make your financial statements at the same time as we close your books. Per the section above, this can take us between 7-10 business days after we have all of your information and the end of the current month.
Going Over Your Financial Statements
While you have free, unlimited contact with your dedicated accountant, most of our clients choose to wait until their monthly meetings to have more in-depth discussions.
Monthly Meaningful Client Contact (M2C2) meetings occur once per month - but at any time throughout the month, since we need to dedicate time to meet with all of our clients.
It's during these meetings that your accountant will go over your statements with you (if you choose). There is no set agenda, so you get to decide what you want to talk about!
You won't need to worry about when your next meeting will be, since your accountant will make time with you at the end of each meeting to schedule the next one. No sweat!
Get Financial Statements Every Month
It's a great sign that you want to know the dates of when you'll receive your financial statements. You're either feeling eager to get started, staying on top of your obligations to other parties, working to relieve your stress, or entertaining your sense of curiosity.
No matter what your reason is, you're making the right choice in focusing your accounting scope to monthly instead of just annually.
After you quickly get your accountant the information they need, back work can be finished at a rate of 60-90 days per year's worth of taxes, and future work can be finished after 7-10 business days.
If monthly book closes, financial statements, and advice-based meetings are the way your business is ready to go, click the button below for a free consultation.