Will I Be Charged For Contacting My Accountant Outside of Monthly Meetings?
March 3rd, 2022 | 5 min. read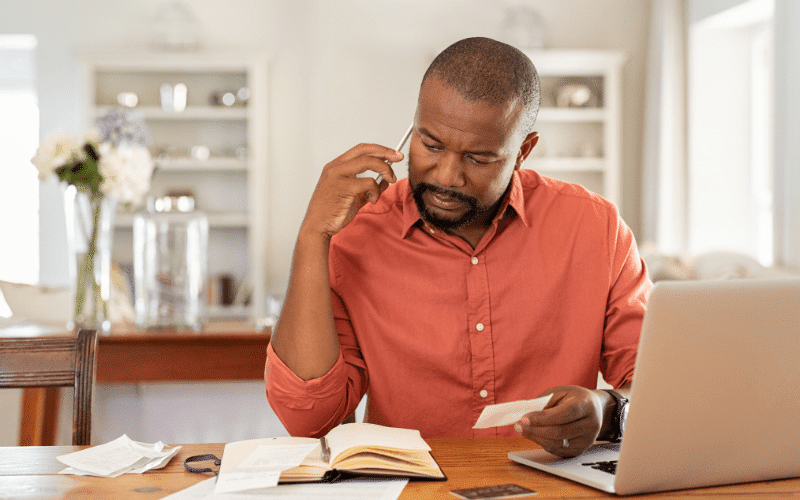 An annual tax accountant can't offer the same business advice that a monthly accountant does. That's why business owners who choose to go the monthly accounting route tend to be more hands-on with their business - and, therefore, can worry that even monthly advice will not be enough.
Certain questions can be time-sensitive, and annual tax accountants are known for charging big bucks for their time to answer your questions. That's what leads to the questions, "Can I contact my monthly accountant with any questions that come up?" and "Will I be charged extra for that?" The simple answer is, "No, you will not be charged extra for reaching out with a question outside of your monthly meetings, provided it is a one-off question. Large consulting projects will require an additional contract."
After many decades of working with other small business owners with the same concerns, we've branded CSI Accounting & Payroll as the firm of experts who prioritize communication. In this article, we'll touch on some guidelines of contact, as well as what it typically looks like when our clients contact us.
Our Unofficial Contact Policy
We don't have an official policy on clients contacting our accountants, but when you sign a service agreement with CSI, it specifically mentions that our service includes unlimited one-off communication at no additional charge. It is covered under your monthly accounting fee. You can contact us pertaining to our services as much as you'd like!
What's the reasoning behind our enthusiasm to answer your questions for free? It makes things easier for us at the end of the day if you're doing things correctly and efficiently. We want you to use our experts as a sounding board because if we don't know what you're trying to do, we can't help guide you!
You can email, call, or text us at any time, and we'll get back to you during regular business hours. If you contact us in the morning, we will get back to you by the end of the day. And if you contact us during the afternoon, we'll get back to you early during the next business day.
A good rule of thumb is that we want to get back to you within about half of a business day, even if it's just to let you know that we received your question and will work on getting an answer back to you shortly.
Insight From Your Financial Statements
Aside from making suggestions based on your situation, we can use the financial statements that we make for you each month to dig even deeper. We may give you advice based on your profit trends, your bank accounts and loans, or leveraging your business.
Typical advice could include having a large asset base and using it to leverage good loan rates to expand, or having a large amount of cash and putting it back into your business so you can use it to grow. Your profit and loss statement can tell you if your revenue is up, down, or flat, and we can then offer advice to help you smooth out any inconsistencies throughout the year. Your balance sheet can also show your business's cash flow, and we can tell you if you're taking the right amount of money out of your business.
Want to learn more about these statements? Check out our free Small Business Accounting Kit:
What Other Business Owners Do
Do a lot of our clients reach out to us outside of monthly meetings? Not really. There's no right or wrong way to ask questions, but a majority of our clients wait until their monthly meetings to ask about what's come up in the previous month. Some clients feel the need to reach out periodically with questions, and that's also perfectly fine!
When our clients do call us between meetings, it's usually involving questions that are deadline-driven. For example, you may receive a letter from the IRS that you need to respond to within 30 days, or you may be wondering about the status of a tax return. Maybe you are even wondering what you need to document when buying a vehicle, and you need to purchase it as soon as possible. In those cases, waiting for a monthly meeting is not ideal.
There are some things that fall outside of the scope of regular accounting advice and fall more into consulting. While we do offer consulting services, they require additional time and resources. Therefore, our consulting services do cost an additional fee. We will always let you know when your questions are getting into consulting territory and sign a proposal so there is total cost transparency.
Free, Unlimited Accountant Contact
If you were concerned that monthly meetings wouldn't answer all of your questions in one go, that time-sensitive questions will come up, or that some accountants charge too much for a phone call, you now know that CSI Accounting & Payroll offers unlimited communication with your accountant at no additional charge!
Communication is vital in your accounting processes because, at the end of the day, the things you want advice on will make your accountant's job easier. We understand that not everything can be covered in monthly meetings, and that's why we prioritize getting back to you quickly and allow for multiple forms of contact.
If this hands-on approach sounds good to you, it's time to schedule a free consultation!
Otherwise, take a look at who CSI is a good fit for.
This article was composed by a member of our staff who interviewed our experts to get the facts straight. Any uncited information found here came straight from a knowledgeable accountant or payroll specialist.