Do you own a home healthcare practice, such as senior care or disability care? Your PCAs, RNs, physical therapists, assisted transportation drivers, or guardians of at-risk or vulnerable patients are incredible at what they do, and that's why they're a major part of keeping your business going.
Want to add another competitive advantage for your business? Consider monthly accounting.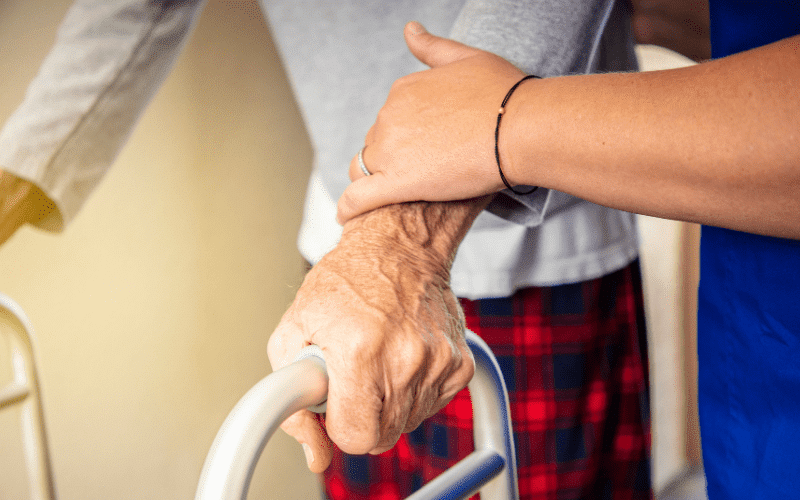 It's common knowledge that businesses are required to keep detailed financial records, so many businesses opt for basic bookkeeping without knowing about the benefits of monthly accounting. Do you know what monthly accounting can do, other than just tracking your credits and debits?
Home Healthcare Monthly Accounting Services
Closing Out Your Books Every Month
Professional caregivers, such as in-home nurses, can work in a variety of environments, from assisted living homes to group homes. Therefore, home healthcare deals with a large variety of equipment and a large number of expenses to keep track of. The longer you go without closing your books, the larger the project becomes.
Monthly accounting makes closing out your books every month simpler, which makes your tax season simpler. That's a huge weight off your shoulders!
Monthly Financial Statements
Monthly accounting also gives you real-time information about your business. The agility that you gain from analyzing the data in your books each month is nothing compared to reading the concise financial statements that an accountant would prepare for you each month.
This is handy for everybody, but it's especially useful when your business is growing! By the way, did you know that the Bureau of Labor Statistics shows that the job outlook for 2019-2029 home health aides and personal care aides is expected to grow 34%? This is considered to be a much faster growth than the average profession.
CSI Accounting & Payroll uses these monthly statements to offer complimentary financial advice for our clients. As we always say, "Your success is our success!"
A Monthly Accounting Service Provider
An experienced home healthcare accounting service will have a background of working with (and being able to offer professional advice on) profitability, operating budgets, mergers, acquisitions, and more. Not to mention, they should be extremely familiar with your industry outside of those topics.
Plus, outsourcing your monthly accounting services can take a lot of pressure off of your bookkeeper to handle the entire financial responsibility of your company. Even an all-star bookkeeper or annual tax accountant can struggle if they don't have other people in the same roles around them to help with issues or advice.
Essentially, having monthly accounting services to support your business builds a solid foundation for evaluating its health. It provides access to the financial tools that are required to make informed decisions in the home healthcare industry. Don't make blind decisions leading up to tax season each year!
Ready to learn more?
Home healthcare is complex and broad, so don't trust just anyone with your finances! Our positive reviews and client testimonials say it all; CSI Accounting & Payroll has the expertise to handle the unique challenges of your industry.
Did this article pique your interest? Click the button below to see if we would be a good match for each other!