Advising vs. Consulting Services: What's the Difference for CSI Clients?
April 28th, 2023 | 5 min. read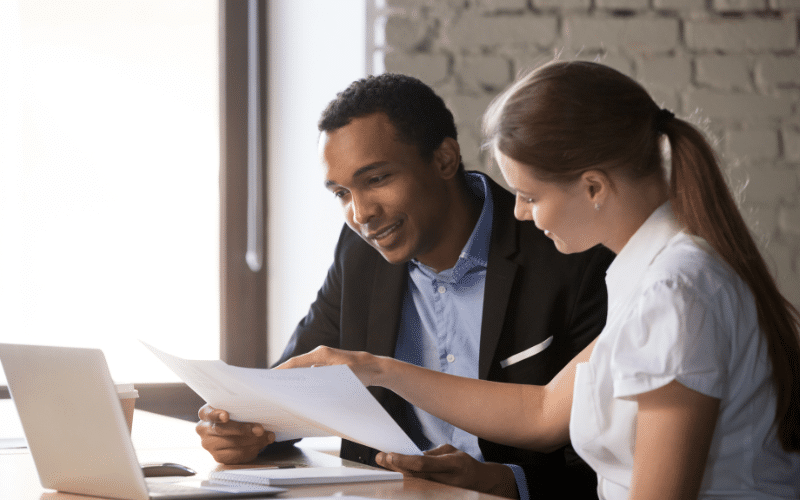 When it comes to managing your finances, professional guidance can make a huge difference. This is where accounting firms like CSI come into play, offering a range of services for small businesses for over 50 years.
However, even if you know you're looking for guidance, the type of service you need depends on your specific situation. For CSI's monthly accounting clients, we offer both advising and consulting services, which can sometimes cause confusion.
In this article, we'll explore the differences between advising and consulting services and help you understand which one may be the best fit for your needs.
The Difference Between Expert Advice and Consulting Services
Let's start by addressing the contrast between the two services. The main difference between advising and consulting services is the level of involvement and action required. Talk is free, but actions cost money.
What CSI's Advice Service Is
Our advising services involve offering advice during your monthly accounting meetings, as well as answering quick questions via phone, email, or text.
This service is included in the monthly fee and allows for unlimited one-off questions. However, once the request exceeds a casual conversation or 15-minute task, it becomes a consulting service at an extra cost.
What CSI's Consulting Service Is
Our consulting services are generally required for more complex projects that require additional work beyond the initial advice. It is an additional service that incurs an additional cost.
You won't be surprised by any fees, though! We will write up a separate agreement if you decide you want to explore a consulting service. It can either be a flat fee or charged by the hour, depending on the nature of the project.
This service is only available to monthly accounting clients and is not offered separately. However, we believe in building long-term relationships and are willing to onboard new clients who are also seeking consulting services. This allows us to establish an understanding of your financial situation to provide tailored solutions.
Advising or Consulting: Which Service is Best for You?
Listing examples might be the easiest way to decide whether you need an additional consulting service or just the free advice that comes with monthly accounting.

Examples of advice topics include:



Informing a startup of all of the places they need to register with (if doing it themselves)




Tax planning and projections




Showing you which KPIs matter for you to track




Comparing details of your business to others in your industry




Making suggestions about sales and marketing efforts



Examples of consulting projects include:



Registering startups with the government (on their behalf)




Obtaining credits such as the Employee Retention Credit (ERC) or Research & Development Credit (R&D)




Analyzing the purchase or sale of a business




Coordinating a cost segregation study




Cash flow analysis




Software integrations



They often will be similar to some of these things we charge extra for.

Choose the Right Level of Guidance for Your Small Business



At CSI Accounting & Payroll, we offer guidance and support to small business owners for their financial management. In this article, we differentiated between advising and consulting services to help you choose the best fit for your needs.
Advising services are included in the monthly fee and offer expert advice for unlimited one-off questions, while consulting services are for complex projects that require additional work and come at an extra cost.
Our team is ready to assist you every step of the way, whether you require expert advice or a more hands-on approach. If you're ready to see if CSI Accounting & Payroll can be a good fit for your business, schedule a free consultation by clicking the button below:

Not ready to talk? That's okay! First, learn more about what a monthly accountant provides.

Bryan joined CSI Accounting in 2019. He joined the team after CSI purchased his accounting firm, AccountSource LLC, which he had owned since 2005. He graduated from St. Cloud State in 2001 with a Bachelor's Degree in Accounting and has been an Enrolled Agent since 2010. Before owning his own accounting practice, Bryan had worked at the State of MN handling financial reporting and had been in private industry as a Controller. His primary responsibilities include overseeing the accounting department and making sure clients are receiving quality service. Fun Fact: Bryan has played soccer since the age of 4. He still plays soccer year round through various adult leagues and is an avid supporter of the Minnesota United MLS soccer team. COYL!!! (Come on, you Loons!!!)