What Services Does CSI Offer?
January 24th, 2022 | 8 min. read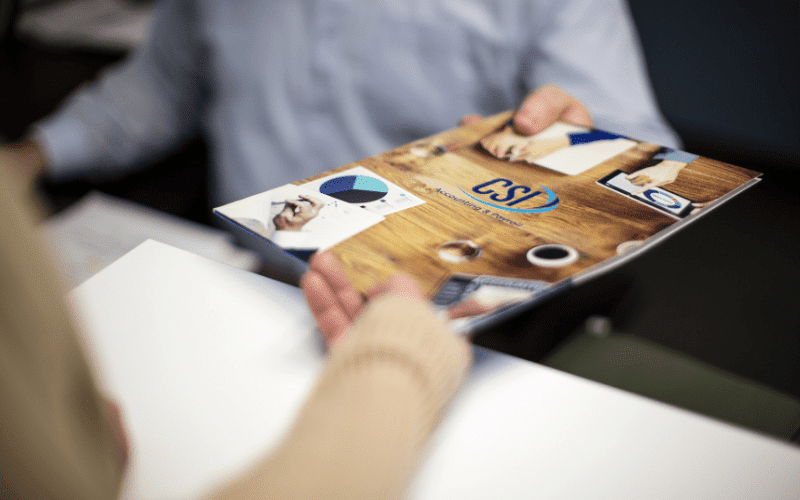 When you're passionate about your small business, you care about its profitability and growth. If your current business services are either unaffordable or aren't meeting your needs in some way, then it's time to start looking for an alternative. You're here for a reason, and that reason is because not all professional services are made equal.
At this point, you're probably asking yourself, "What makes CSI Accounting & Payroll so special? What do they do that my current bookkeeper and annual tax accountant don't? What about my payroll provider?"
We acknowledge that our services are not the best solution for every business, much like how not every business is an ideal client for us. Continue reading to see if we can be a good match for each other. This article will cover the services we offer, as well as how they vary from other solutions.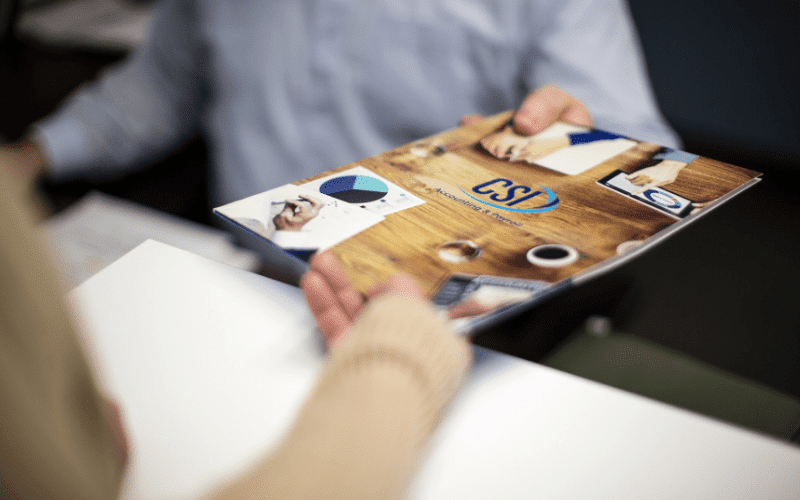 A common complaint that we hear from small business owners is that when they work with an annual tax accountant, they often have problems with communication.
CSI Accounting & Payroll is truly the small business owner's one-stop shop. Our clients love us for the time we save them, our customer service and responsiveness, our upfront quotes for fixed pricing, and our ongoing efforts to inform them of current events that may affect their businesses.

Don't believe us? Check out our Google reviews!
Expert Advice
Complimentary Business and Financial Advice
CSI Accounting & Payroll uses your monthly statements to offer complimentary financial advice. We'll set aside time each month to analyze your documents and review how your month went, and then we'll plan for the future. This is a large aspect of why many businesses choose to go the monthly accounting route, rather than just seeing an annual tax accountant.
While we also offer business advice to payroll-only clients, it's much more helpful to have monthly accounting statements to monitor your big moves. This is a key benefit to bundling payroll and accounting together.
Free Resources for Small Businesses
Another benefit that CSI offers is free resources to help small businesses. We believe that all small businesses should have the information they need to thrive. On our website, we have several pages that are intended to provide viewers with valuable content, whether they're a client of ours or not.

Check out the rest of our articles, our free templates and guides, and our FAQs.
Accounting
Bookkeeping: the Bare Minimum
Everybody knows that businesses are required to keep detailed financial records, so many businesses opt for basic bookkeeping. Did you know that there's another option? At CSI, we're proud of our work to go beyond just record keeping to provide small business owners with monthly accounting.
What's the Difference Between Bookkeeping and Monthly Accounting?
To put it in simple terms, bookkeeping is the process of data entry for mandatory records, whereas monthly accounting provides monthly financial statements.
Monthly statements help you understand how your business is performing in real time. These also help build a solid foundation for evaluating your business' health and guiding business decisions. An annual tax accountant can't provide the hands-on advice that you need throughout the year; they can only record your historical financial data. Don't make blind decisions leading up to tax season each year!
Don't Forget Tax Season!
Not to mention, your tax season will go off without a hitch if you're up-to-date with your accounting. Instead of an annual tax accountant performing 12 months of work all at once, getting bogged down with information from both businesses and individuals, your information is organized and accurate with CSI. To keep our focus on you, we only serve the needs of small business owners, and we include tax projection, preparation, and filing to keep you in the tax loop year-round.
Meeting with your annual accountant once a year just doesn't cut it for business owners who are seeking growth; we are proactive with you and have periodic mandatory meetings to make sure we're both on the same page. Our plan? We want you to know what your taxes will look like many months ahead of time.
Experience: Unique Situations and Industries
An experienced accounting service will have a background of working with (and being able to offer professional advice on) profitability, operating budgets, mergers, acquisitions, and more. Not to mention, they should be extremely familiar with your industry outside of those topics. CSI has been guiding small businesses for over 50 years and offers accounting services that are tailored to over 20 different industries!
See our accounting services here.
Payroll
Payroll Management Options
We offer a variety of payroll management options for you. Choose from these various options for both you and your employees:
Pay calendars
Check delivery options
Custom reports
Want more features? We also offer:
Easy time clock solutions
"Pay as you go" worker's compensation insurance
Retirement plans
Pay card solutions
Stay in Control: Accessible Reports
We want to take the pressure off of you, but we don't want you to feel like you're losing control! Our secure online portal provides convenient access to up-to-date financial data. Get payroll and tax reports for you, and get pay stubs and W-2s for your employees.
Don't Forget About Payroll Compliance!
Here's one of the most important parts of what we offer: guaranteed payroll tax compliance. We'll handle the details, including:
New hire reporting
Quarterly and year-end tax filing on local, state, and federal levels
& more!
See our payroll services here.
HR Solutions
Affordable HR Penalty Prevention
Even in the smallest of companies, it's not uncommon for the occasional HR issue to arise. Yet a common reason for small businesses not having an HR professional is because they believe they're too small to need one.
However, one missed law change or one accident could land you in thousands of dollars in penalties. What's one way to prevent that? Use our online HR resource, starting at $10/month.
Three Tiers of Service
Our online HR resource has three different tiers, each tailored to your budget and needs:
HR Support Center

This tier contains a large variety of documents, tools, onboarding resources, ACA, FLSA, and FMLA law libraries, and more.

HR On-Demand

This tier contains everything HR Support Center offers, plus extra customization and development. It also has a ticket tracker, live harassment prevention training, and unlimited access to dedicated support from a real HR professional.

HR Complete

This tier also gives you access to everything in HR Support Center, plus it matches you with a certified HR advisor, working one-on-one with you to create a plan and target your goals. You'll get customized tasks and goals to ensure your compliance and protection, as well as quarterly reports on them.
See our HR services here.
Ready to learn more?
Don't trust just anyone with your business! Our positive reviews and client testimonials say it all; CSI Accounting & Payroll has the industry expertise and decades of professional experience to handle your unique challenges.
Did we convince you yet? Click the button below for a free consultation to see if we're a good fit for each other.
This article was composed by a member of our staff who interviewed our experts to get the facts straight. Any uncited information found here came straight from a knowledgeable accountant or payroll specialist.