The Benefits of Having Accounting & Payroll Services Under One Roof
April 10th, 2022 | 7 min. read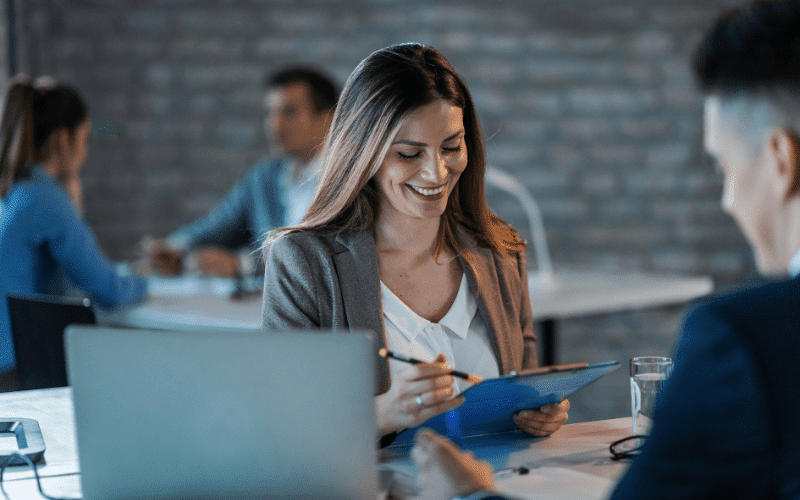 Who likes waiting on the phone to pass information back and forth between your accounting and payroll providers - or, even worse, for their communication issues to get resolved? Absolutely nobody. And you really don't have time for that when you run a small business.
If you're looking for accounting or payroll services, it's a good idea to bridge the gap by bundling with the same provider. CSI Accounting & Payroll offers the best of both worlds when it comes to financial services by allowing just that. You don't need to form several surface-level relationships with customer service representatives; you can have one dedicated payroll specialist and one dedicated accountant who work under the same roof.
This post touches on the benefits of bundling accounting and payroll under normal circumstances, as well as how bundling helped our clients with navigating COVID wages, loans and credits, and forgiveness when it mattered most.

On A Regular Basis: The Original Bundling Benefits
Let's kick things off with the everyday benefits of having accounting and payroll under one roof. We like to call ourselves the "one-stop shop" for small business finances for these reasons.
Situations Requiring Accounting and Payroll
If your accountant can advise your payroll specialist, you could have flexibility in payroll changes, such as having more accurate withholdings or owners' salary adjustments. Maybe your accountant recommends special pay while tax planning to better manage your tax liability, and then your payroll specialist can calculate it with the information from your accountant.
Not to mention, payroll is part of accounting. Your accountant needs your payroll information every month to prepare your financial statements, so if you work with two separate providers, you'll ultimately be responsible for controlling the flow of information. If both accounting and payroll were managed under the same roof like they are at CSI Accounting & Payroll, this would no longer be your responsibility.
Better Customer Service
CSI is also known for customer service - just read our Google reviews! We have much better staffing consistency than national firms, so you know who you'll be working with. Plus, when you call CSI, you can reach your contacts' direct lines or our front desk.
You'll speak to a live person, when possible (which is almost always). If not, we won't put you on hold; you'll be able to leave a voicemail and get called back as a priority. Not to mention, we don't charge you extra for reaching out. Other accountants typically will charge by the minute.
Direct Communication
When you bundle our accounting and payroll services, you're opening up direct communication between two departments. Your accountant and payroll specialist can both access the information they need.
You also won't have to worry about dealing with a large provider's lower-quality customer service if you bundle with a company like CSI Accounting & Payroll. You'll stay in the loop and in control with our periodic meetings.
Longer Relationships with Payroll Specialists
Ordinary relationships with payroll specialists don't normally last very long, while relationships with accountants do. However, our bundling clients tend to have longer payroll specialist relationships because of their bundled services. (Don't forget the point about CSI having better staffing consistency!)
Bundling = Saving
Bundling our accounting and payroll services saves us time that would have otherwise been spent trying to obtain another service's accounting or payroll records. This streamlined process helps us pass the savings on to you! (Did you hear about CSI's discount for bundling services?)
Minnesota Locality
While we accept clients from across the continental United States, most of our clients make their home here in Minnesota. If you have one service with us, why not transfer your other service over to us and make it all local? You can't beat local service!
One of the largest national companies claims to have an office here, but it only holds sales representatives. This means that from a service standpoint, they do not know local laws as well as CSI does. Not to mention, there is not the added comfort of being able to drop by to see your designated accounting and payroll contacts.
COVID-Related Bundling Benefits
With the pandemic shutting down hundreds of thousands of U.S. small businesses, the importance of knowing the benefits of bundling accounting and payroll was greater than ever.

Here are the details that were specific to helping our clients navigate COVID-19.
COVID Wages
One of the many reimbursable offers extended to us by the government was COVID wages, such as sick pay. Because

your accountant needed the payroll information to account for the changes in payroll liabilities affecting the financial statements
, this was a great example of how accounting and payroll worked together through the pandemic.
SBA Loan Applications & Credit Claims
You could have obtained information from your accountant
or your payroll specialist to apply for or claim COVID relief. However,
if we were performing your accounting and payroll services, we had all of the details we needed

to put together applications or claims for you!

Although these benefits are no longer available, this was another great way in which we could help each other save time.
Paperwork Requiring Accounting and Payroll
Certain other government COVID relief offers

also required accounting and payroll information and documents

; PPP loans and the ERC tax credit were some of the more popular offers. To apply for the PPP, you needed accounting records
to prove revenue losses, whereas to claim the ERC, you need to do so on a certain

payroll form

.

What do you do now?

If you were like many whose current providers didn't offer support for these benefits or stopped taking your calls during this critical time, or if you wasted precious time passing information back and forth between your accountant and your payroll specialist who work at different companies, you may not have known that you could get that time back by working with a business that offers both accounting and payroll services under one roof.

Now that your options are clear, you know that you definitely shouldn't trust just anyone with your business! CSI can guide your finances on a monthly basis and help your business stay ready for special occasion benefits and relief, just like we did with COVID funds. We also have incredible benefits over large providers in the customer service and local knowledge realms.

Did we convince you yet? Click the button below for a free consultation to see if we're a good fit for each other.
Not ready to make the jump? That's fine! If you're on the fence about CSI's monthly accounting service, be sure you have better knowledge of what advice a monthly accountant can provide:
This article was composed by a member of our staff who interviewed our experts to get the facts straight. Any uncited information found here came straight from a knowledgeable accountant or payroll specialist.