Hello, 2021! With tax season just around the corner, it's time to start getting ready to file. Are all of your forms prepared?
Tax season can mean extra stress for your business. Luckily, putting in a little effort ahead of time can save a lot of time come tax season. The following article will help get you through it!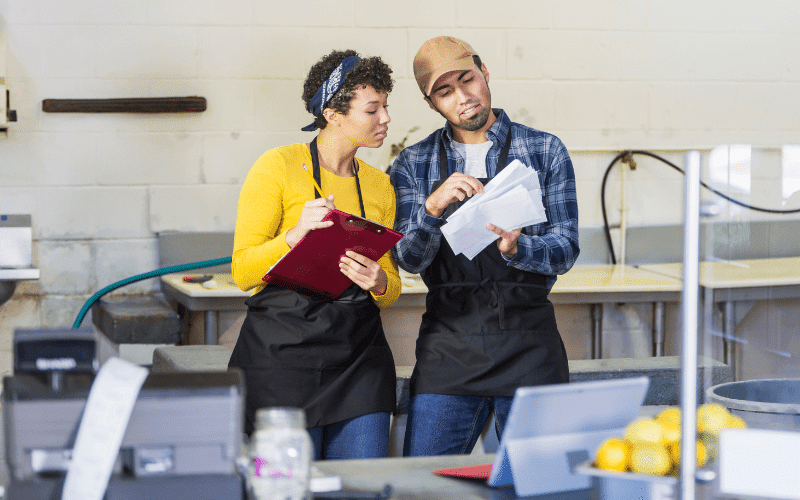 Note: To get an updated version of our Small Business Accounting Kit, see the link at the bottom of this page. It's intended to help you get through every point mentioned in this article.
Be aware of the important dates.
Do you know when to make estimated quarterly payments? How about when to file certain forms? When filing taxes, there are several different due dates that you need to keep in mind. If you aren't confident in your knowledge of due dates, our Small Business Accounting Kit (see bottom of page) contains all of the dates you need.
Have an understanding of essential tax documents.
Income statements, balance sheets, and cash flow statements are extremely important for you to be able to comprehend and use. Do you have a full understanding of what they should contain and what they tell you? Our Small Business Accounting Kit can help you understand these documents in simple terms.
Keep a checklist to stay organized.
Our Small Business Accounting Kit gives you several checkpoints on checking employee information, reporting special procedures, and reporting additional compensation and benefit information. Check off each point to make sure no important information is left out.
Know when to contact your accountant.
Whether you currently work with an accountant for your small business, or you're wondering if you should be, many business owners don't realize that reaching out for help prior to a business decision (even a small one) can result in tax savings, cost cutting, or potential opportunities for profitability. Our Small Business Accounting Kit provides a list of when you should be in contact with an accountant.

Looking for some help?
Get a jump on tax preparation and accounting for your small business! Your 2020 tax year information should be put together before you file in 2021.
The Small Business Accounting Kit includes:
Payroll checklist
Tax return calendar
Tips on how to read and use your income statement, balance sheet, and cash flow statement
Advice on when to contact your accountant
Make this the year you stay on top of your accounting. Click the image below to download your kit today!
Still need more information?
Did you say "tax preparation and filing"? You're speaking our language! We're happy to walk you through our process to save you time - and therefore money - because we know your time is best spent operating your business.
Contact us today, and make this tax season your easiest tax season yet!