Monthly Bookkeeping or Accounting Service? The Differences in Cost and Benefits
November 12th, 2023 | 6 min. read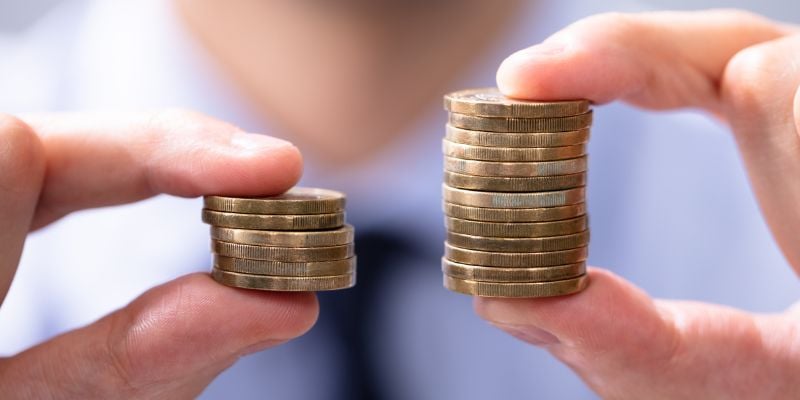 When searching for a year-round financial solution for your small business, you may think that a monthly bookkeeping service is your only option. However, monthly accounting is a similar solution that also includes extra benefits for an extra cost.
At CSI Accounting & Payroll, we've advised thousands of small businesses in the past 50+ years. Even though we're proud to offer monthly accounting, we know that it isn't the best solution for all businesses.
That's why we're addressing the following questions about the difference between monthly bookkeeping and accounting services:
What is it like to outsource a bookkeeping service?
What is the difference between a bookkeeping service and a monthly accounting service?
When is my business ready to upgrade from basic bookkeeping?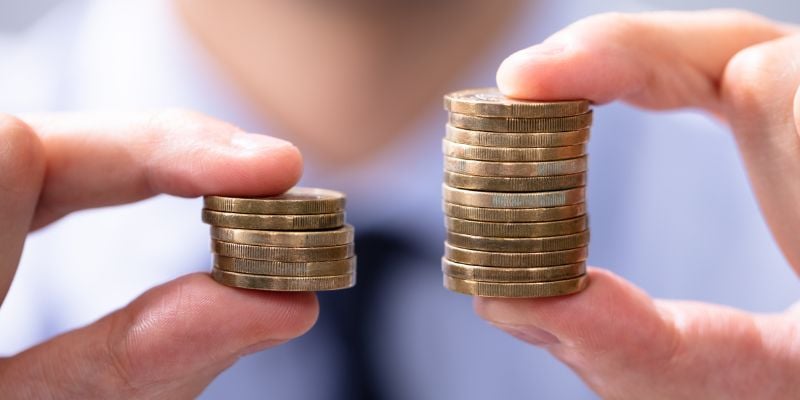 Outsourcing With a Bookkeeping Service
We touched on this topic in an earlier article. Bookkeeping services usually either use hourly pricing or have a set monthly investment. The price and experience will heavily depend on whether you use an overseas service or a service located in the United States.
Overseas Bookkeeping Services
Overseas bookkeeping services are often priced very cheap (often $12-25 per hour) but have issues such as:
Inconvenient availability due to time zone differences
Miscommunication due to language barriers
Errors due to unfamiliarity with U.S. accounting laws
Limited services, often not even producing financial statements
United States Bookkeeping Services
Services in the United States will often charge hourly if they work at your work site. Hourly rates for U.S. companies can range from $25-$100 per hour, with 3-15 hours per month of coding for a small business.
Meanwhile, services in the United States will often have a fixed monthly fee if they're remote. A typical fixed pricing range for U.S. companies is $300-$1,200 per month.
Keep in mind, these prices are only for basic bookkeeping services. That means:
Bookkeeping
Monthly financial statements (sometimes - depending on the service)
Both of these prices will increase if other services are added on, such as:
Annual tax preparation and filing
Payroll processing and add-on features
Business consulting
HR services and employee benefits
Outsourcing With a Monthly Accounting Service: Differences From Bookkeeping
What's the difference between bookkeeping services and monthly accounting services?
In general, the two are very similar. However, the biggest difference is that monthly accounting includes more services - and therefore more value - but at a higher investment. It's basically a bookkeeping, consulting, and tax service all in one.
As an example, let's look at CSI Accounting & Payroll for an idea of what the investment might be.
Currently, our average monthly accounting investment is around $675. A client at this price point would either have a complex accounting situation with roughly 50 monthly business transactions, or they have no complexities and just under 100 monthly business transactions.
However, depending on your activity and complexities, your fee can range from $500 to $1,000+ per month.
Monthly accounting includes the following in that set monthly investment:
Bookkeeping
Monthly financial statements and discussions around them
Unlimited business operations and financial advice
Year-round tax strategy: tax projections, planning, and preparation
Annual tax filing
Monthly accounting services also offer other services that you can add on for an extra cost:
Payroll processing and add-on features
Business consulting (sometimes - depending on how large the project is)
HR services, workers' compensation insurance, and employee benefits
Specialized tax services, such as obtaining the ERC (sometimes - depending on the service)
Is Monthly Bookkeeping or Accounting Better for Small Businesses?
Is bookkeeping or monthly accounting better for you? It all depends on how much money your business makes and how much financial activity you have.
A bookkeeping service (paired with an annual tax service) is a good place for extremely small businesses and startups to begin. After all, it takes time to afford a larger investment, and you need to have more financial activity before you can truly get value from an insightful service like monthly accounting.
Meanwhile, monthly accounting is an ideal solution for established small or medium businesses that can invest in their accounting. It's a complete service with value to match or exceed the price. This allows business owners to stay on top of their finances and make better-informed decisions.
If you're ready for monthly accounting but you still only use bookkeeping, that can put your business at risk. If you have any issues, you won't notice them as quickly with bookkeeping alone - and they can snowball.
Go Beyond Bookkeeping
Bookkeeping isn't the only year-round financial solution for a small business! Monthly accounting is a great option that combines bookkeeping, advice, and taxes in one set monthly investment - and it includes options to add on more services as you see fit.
Now that you know about the differences in costs and benefits, as well as when your business might be ready to upgrade to monthly accounting, are you ready to check out monthly accounting services?
If so, please consider CSI Accounting & Payroll! To see if we can be a good fit for your business, click the button below for a free consultation:
Not ready to talk? That's okay! First, learn more about what it's like to be a client at CSI by clicking the image below:
Bryan joined CSI Accounting in 2019. He joined the team after CSI purchased his accounting firm, AccountSource LLC, which he had owned since 2005. He graduated from St. Cloud State in 2001 with a Bachelor's Degree in Accounting and has been an Enrolled Agent since 2010. Before owning his own accounting practice, Bryan had worked at the State of MN handling financial reporting and had been in private industry as a Controller. His primary responsibilities include overseeing the accounting department and making sure clients are receiving quality service. Fun Fact: Bryan has played soccer since the age of 4. He still plays soccer year round through various adult leagues and is an avid supporter of the Minnesota United MLS soccer team. COYL!!! (Come on, you Loons!!!)