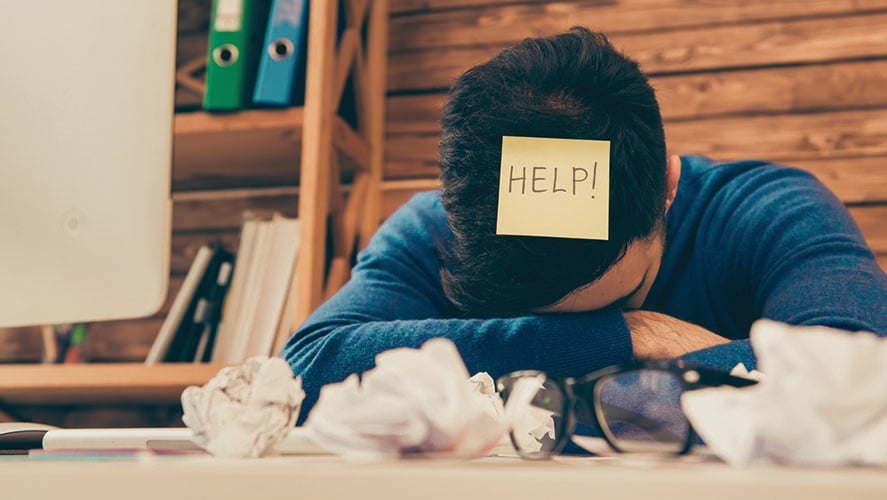 For many small business owners, having a trusted accountant by your side can feel like a great burden has been lifted off your shoulders.
Knowing that you have a trusted professional to help you stay on top of deadlines and provide expert financial advice can give you peace of mind, but when is the best time to bring hire an accountant for your small business?
Many business owners wait to hire an accountant after an issue arises, such as falling behind on taxes, filing for an extension, or becoming swamped with bookkeeping, payroll, and other financial paperwork and obligations.
The key is to recognize early warning signs that indicate your business is ready for professional help.
Signs your small business would benefit from an accountant:
As the owner, you're spending too much time working IN your business rather than ON your business.

You stay late – after-hours – to complete accounting tasks on a regular basis.

You are relying on family members to help you out with increasingly complex accounting and tax issues.

Your business has experienced rapid growth and you're feeling overwhelmed.

You are having trouble keeping up with changes to tax laws.

You're experiencing an audit.
In any of these scenarios, an accountant can be an excellent partner, saving you time and money in the process. Plus, hiring an accountant is easier than you may think.
When should you bring an accountant on board? Whenever you feel the need.
Don't feel obligated to stumble through another year of annual tax preparation on your own before thinking about professional help. Many accountants can provide you with a catch-up service within the current tax season, time allowing.
During this time, your new accountant can start making plans for maximizing your deductions and reducing your tax liability moving forward.
Choosing the Right Accountant for Your Small Business
When looking for an accountant, make sure to shop around and compare the services of each firm you are researching.
Make sure that the potential accountants:
Specialize in your industry.

Your accountant should be familiar with and up-to-date on issues concerning you and your business.

Have a fixed monthly fee.

To ensure year-round help and advice, make sure that your accountant will provide more than an annual service. Monthly accountants will have a fixed monthly fee; however, some will charge for additional services. Find out exactly what the charges will be and if your accountant will provide unlimited communications.

Have an accountant assigned to you.

There's nothing worse than educating a new person every time you have a question or concern regarding the financial aspects of your business. It's nice to build a long-term relationship with a partner who truly cares about the success of your business.

Make you feel comfortable.

If you don't have a good feeling about a particular firm or accountant, trust your gut. Trust should be the number one priority in hiring someone to handle money issues for your business.
Ready to have more time to spend working on your business and with your family after work hours? Maybe our services are the right fit for you. Contact us to schedule a complimentary consultation to see how we can help your Minneapolis-based small business.