Accounting Tips for Engineering Companies
September 21st, 2023 | 5 min. read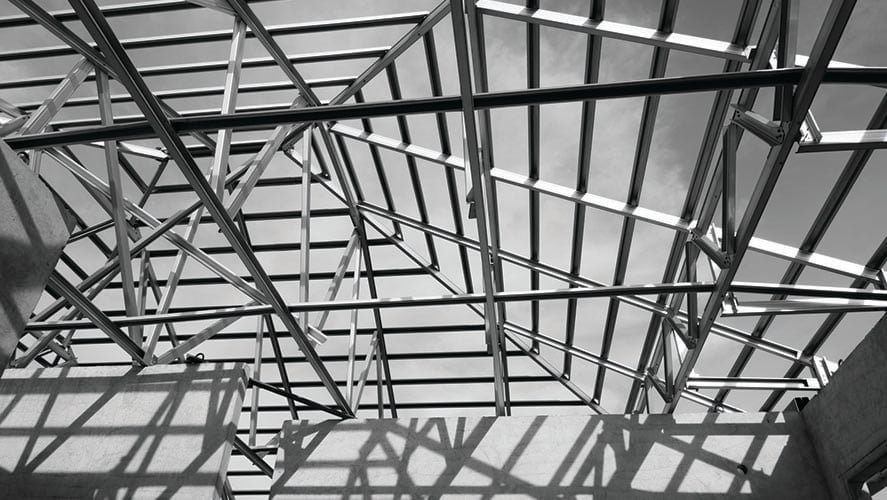 Engineering companies face complex issues for clients, and your accounting can be equally as challenging. Depending on the size of your company, you may have different concerns.
At CSI Accounting & Payroll, we've worked with engineering companies for over 50 years. We know that keeping on top of your accounting is not as straightforward as it is for some other small businesses. Let's dive into some of these accounting challenges and how you can tackle them.
1. Keep an eye on cash flow.
Proper financial planning is crucial for engineering companies to avoid cash flow fluctuations that can occur when you have irregular work cycles. Not only is it common to work on many projects at the same time, but some projects may be priced by the hour, while others are priced per project.
You may have plenty of money left over after some months but struggle to pay your bills during slow months. It's important to keep track of cash flow, as well as to be aware of when projects are due for completion.
If you find yourself struggling with this, you can find help through a monthly accountant who is in your books year-round rather than just at tax time. They can help you plan for fluctuations in income and expenses.
2. Track your cost of goods sold.
Between watching your material purchases and the cost of the labor needed to make them, tracking your COGS is critical to your engineering company. Don't underestimate how powerful this tool is for your industry!
Your COGS can help you (or your accountant):
Analyze your profitability

Ensure you're pricing your services accurately

Create accurate Profit & Loss Statements

Minimize your tax liability

Make better budgets and forecasts
3. Conduct cost analysis for each project.
Make sure to monitor all of the expenses associated with each project, and compare the total expenses against the project's budget.
While most monthly accountants can't put this together for you, they can provide detailed consulting on an analysis you've already prepared. This can help you stay profitable and within your total budget by highlighting the areas in each project where costs may be too high.
Overall, managing project accounting can be complex and often requires specialized knowledge. For this reason, we advise consulting with a monthly accountant.
4. Invest in tax planning.
You don't have to invest money into hiring a tax expert, but at least investing a bit of time now can save you a big headache come tax season. Here are some things you can do yourself or with the help of an accountant.
You have great opportunities to reduce what you owe in taxes by claiming certain tax deductions. A huge one for your industry could be the Research and Development credit (R&D), and a tax professional can help you identify even more tax deduction opportunities based on your specific circumstances.
Learn more about how a complete tax strategy can save you in taxes and prevent surprises here, and keep in mind that an accountant can also help you with other tax strategies like choosing the ideal entity structure and depreciating equipment.
Work With an Experienced Engineering Accountant
While you may be able to handle some bookkeeping at first, a monthly accounting firm can handle your accounting, monthly reconciliation and reporting, payroll support, and more. This allows you to focus on your business while staying ahead of your financial and accounting needs.
Plus, a monthly accountant with engineering industry experience understands your regulations and standards, which can include compliance with safety, environmental, and quality standards. They can help you make informed decisions about cost management, budgeting, forecasting, and financial planning. Don't forget tax strategy to maximize deductions and avoid potential fines!
If you're considering monthly accounting, why not talk with CSI Accounting & Payroll? To see if we can be a good fit for your business, click the button below for a free consultation:
Not ready to talk? That's okay! First, learn more about what it's like to be a CSI client by clicking the image below:
Brian began working at CSI in 1996, and he purchased the business in 2002. As Owner, his primary role is in the management and growth of the firm. Since 2002, the firm has more than quadrupled in size. In 2009, Brian started CSI's payroll service to complement CSI's accounting and tax services. Brian received his Bachelor's degree from the University of North Dakota, with a double major in Accounting and Financial Management. He's a member of both the National Society for Tax Professionals and the National Society for Accountants, and he serves on the board of directors for the Professional Association of Small Business Accountants, where he was once president. Brian also serves on the business advisory council for Opportunity Partners, an organization that helps people with disabilities find employment. He's also contributed to several business books, including Six Steps to Small Business Success and The Lean Mean Business Machine. Fun Fact: To help put himself through college, he used student loans, delivered pizzas, and worked summers in a salmon processing plant in Alaska.