How Much Does Monthly Accounting Cost For Small Businesses?
January 18th, 2022 | 6 min. read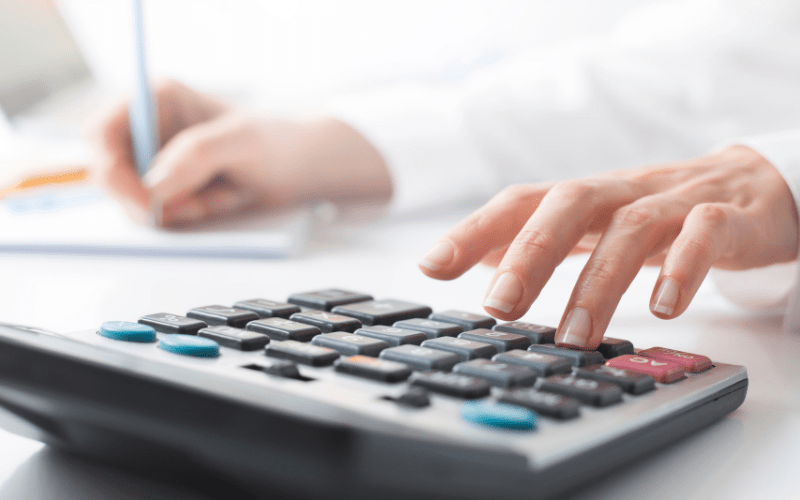 When you own a small business, you're hands-on. You want to play a part in every aspect of operating your business, even if that just means having some oversight on the parts that are a little out of your comfort zone. For many business owners, that means accounting. That's why the next largest concern – if you're already considering outsourcing monthly accounting – is the price tag.
At this point, you know the differences between your current accounting solution and outsourced monthly accounting. You also know what your current solution costs, but does that mean you're paying the average rate?
The answer isn't simple, but we'll break down our pricing structure so you can get a better idea of what our service might cost you. It isn't "one size fits all", so your service level will be based on your company's needs.
The Average Cost of Monthly Accounting Services
When we price our monthly accounting services, we consider both your company's accounting activity and the complexity of your financial statements.
Keep in mind, your fixed monthly investment includes:
Monthly profit and loss statements

Monthly balance sheets

Monthly bank reconciliation

Business tax work

Sales tax filings

Audit representation

Unlimited one-off questions
It is set upon coming on board and is audited every six months, as your accounting activity volume and other variables can change.
What Factors Influence Monthly Accounting Rates?
Number of Monthly Business Transactions
One of the two largest factors in determining your monthly investment is the number of business transactions you make per month. This number influences the amount of activity that our staff performs.
As far as these transactions go, you should expect to pay a certain rate for a set number of transactions. For example, here at CSI, the investment is approximately $35 for every 10 transactions. Our accountants work hard, and the more transactions you have, the more time and effort they spend on your books and statements each month.
Complexities in Accounting Services
Complexities are the other large factor in determining your monthly investment. They represent hurdles in processing your statements each month. Some common complexities to consider include business locations, sales tax, and the number of bank accounts.
Multiple Business Locations


If you have multiple business locations and want each location to have its own monthly profit and loss sheet, then it is twice as much work for our accountants to create those statements each month.
Plus, if an additional location is in

another state

, there is a potential for a required additional tax return. Our team is equipped with software that can file business, personal, and payroll taxes in all of the United States. To stay on top of other states' tax laws, our accounting and payroll departments both attend regular webinars, go through periodic training and continued education, and further their experience by working with our client base.
One final reason why multiple business locations are an added complexity is because

you may want your

expenses separated by location

, which is an additional task for our accountants.

Sales Tax Management


Sales tax needs to be filed with the State on a monthly or quarterly basis.

Most of our clients choose to have us do this for them.

It saves the clients time and effort, but it

increases the complexity of what our accountants do

by having them calculate the tax and work through the filing process.

Number of Bank Accounts


Part of what we ask for when we're making your monthly accounting quote is your last two months of bank statements for all business credit cards and debit cards. This helps us confirm the number of monthly transactions, as well as the number of bank accounts. Having multiple accounts adds to the complexity of what our accountants do by having them

monitor all accounts to reconcile the transactions on those cards.
Keeping Your Fee Lower While Using a Quality Service
When it comes to accounting investments, you get what you pay for. Rather than moving away from a quality service in favor of a lower-priced one, consider what you can do to minimize your fees with the quality service first.
At CSI Accounting & Payroll, businesses with only one bank account and one credit card pay the lowest fees. Debt and loans are fine to have, but it's always best to consolidate them. Essentially, if you keep things simple, then you can keep your investment lower.
Not only that, but clients who bundle both accounting and payroll might be able to get a fee reduction. For instance, those who bundle with CSI get a discount of $105 per month at the time that this article was posted. (Do you know about the benefits of having your accounting and payroll handled under one roof?)
Want a Monthly Accounting Quote From CSI?
If you've done your research thus far, you know the differences between your current accounting solution and outsourced monthly accounting, what the monthly accounting process looks like, and the benefits of having your accounting and payroll handled under one roof.
If you want to have a conversation about if we can be a good match, schedule a free consultation so we can review what we need in order to give you an accounting quote.
Not ready to commit? Be sure you're a good fit! Read up on who CSI is a good fit for here.
This article was composed by a member of our staff who interviewed our experts to get the facts straight. Any uncited information found here came straight from a knowledgeable accountant or payroll specialist.