It's the end of September in Minnesota, which means many landscaping businesses are winding down for the season. Whether your company transitions into snow removal for the winter or simply goes into hibernation mode, the fall is a good time to take stock of your books.
By taking care of some basic accounting now, you'll be better able to plan for the season ahead and have more time to prospect new clients.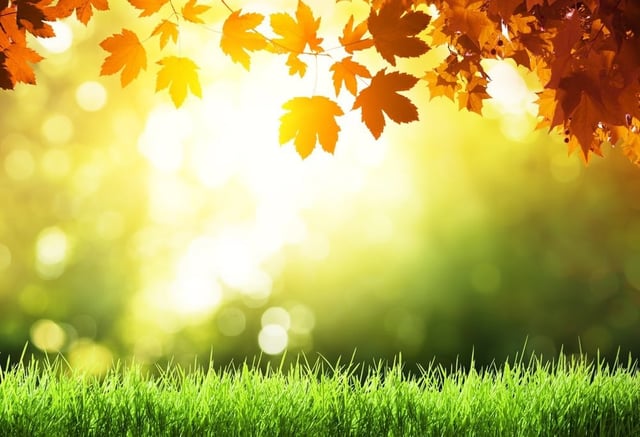 If you're sitting down with your books this month, here are 3 key accounting questions you need to answer:
1. What is your business plan for the off season?
Many landscaping businesses supplement their summer work with services like holiday light stringing, window washing, and other residential and commercial maintenance needs. If you will be switching business gears for the winter, will you be using the same crew? Do you reuse supplies from year to year, or do you need to purchase new winter supplies?
Even if you don't have a separate winter gig, the end of the summer doesn't mean your work is over. Fall and winter are often the best times to prospect new clients and set yourself up for revenue growth come spring.
2. How profitable were you this season?
In order to plan for your future success, it's important to know where your business is at now, and what has worked for you so far. To gauge your financial health, make sure your income statement, balance sheet, and cash flow statement are all up to date.
If you often end up noticing summer trends at the end of your season, you may want to consider how a monthly accountant could help you spot these trends earlier. You'll be able to fix small issues before they become larger problems. Monthly financial statements are also a great way to stay on top of your business, which allows you to focus on growing your profits.
3. How can you maximize your growth for the upcoming season?
Once you've established your business health to date, it's time to start planning for your next season. To stay profitable, most of your time and money should be focused on work that you're skilled in, and work on building your base. Today's competitive business climate warrants your full attention. So if you're spending valuable time on work that's not your specialty, it might be time to consider outsourcing.
In addition to saving you time, outsourcing aspects of your business provides additional value. You are an expert at what you do. Unless you're an accountant, you're not an expert at achieving the best financial results for your business in terms of cash flow, profitability, and tax savings. Plus, who really wants to crunch numbers or conduct payroll at the end of the day?
Don't wait for mistakes to pile up or opportunities to pass you by before deciding it's the right time for professional accounting help. We suggest outsourcing activities that pull you away from growing your business from the start. Even if you've been handling the books from the beginning, however, transitioning from in-house to outsourced bookkeeping and accounting is not as complex as you may think.