Does My Monthly Accounting Fee With CSI Cover the Price of My Accounting Software?
February 10th, 2022 | 4 min. read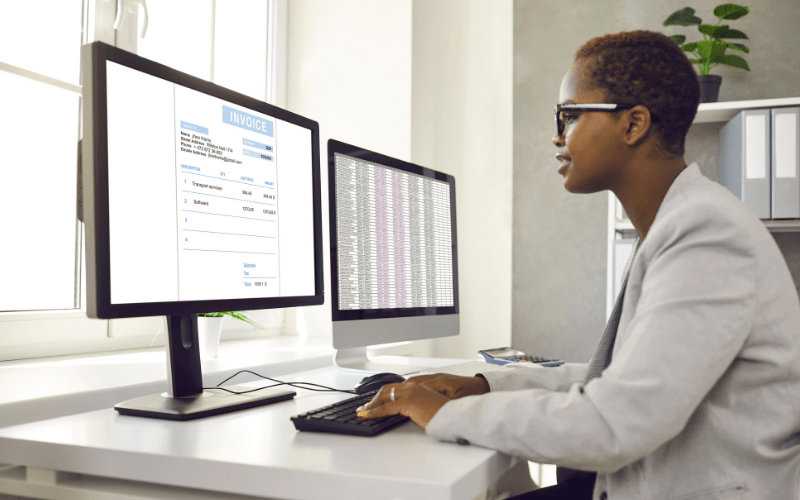 When committing to monthly accounting, you want to understand everything that the fee covers. With subscription fees of different accounting software being billed on a monthly basis, you may be wondering if the monthly accounting service at CSI Accounting & Payroll would eat the cost for you.
It all depends on the software you use! In our more than 50 years of experience, we've curated a few different routes that you can take with your accounting software and fee coverage. There are two main accounting software programs, although we recommend Xero when working with us. Regardless, if you use Xero, QuickBooks, or another software, we have different fee coverage options.
In this article, we'll discuss the differences between two major accounting systems, as well as lay out the different fee coverage and accounting system combinations at CSI.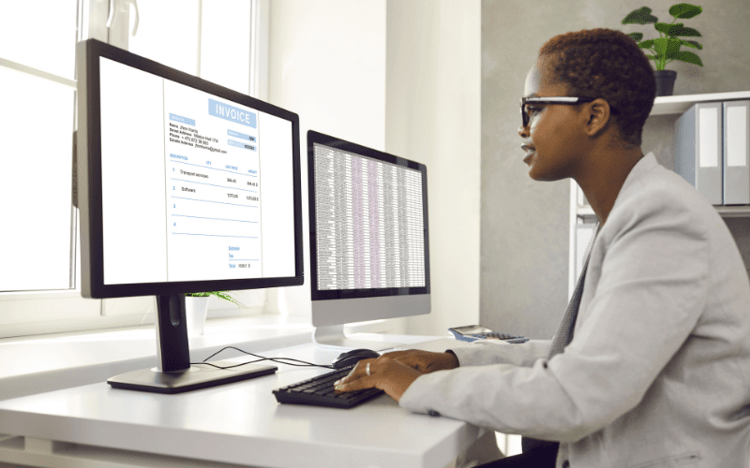 QuickBooks Vs. Xero
QuickBooks and Xero are two major accounting programs, although there are other options as well. Regardless, we'll compare QuickBooks and Xero as the programs that we see prospective clients already using the most often.
What are the differences between these two systems? While no major differences exist, there are some minor ones. Here is a brief explanation of each software.
QuickBooks is essentially a single-vendor platform. It has add-on vendor partners for integrated apps, but the best integrations come from its own solutions. As an example, for customer payments, you have to use its Intuit payments platform for the best integration and payment options on invoices. It also has solutions for time tracking, expenses, and payroll.
Meanwhile, Xero is an open application platform. It uses its vendor partners to provide additional products and allows for deeper integrations. Customer payments, for example, can be provided by multiple vendors (Stripe, PayPal, Authorize.net) and are integrated right into the invoices.
Simple Accounting Software Options
If You Don't Have an Accounting System
When you first come on board with us, you don't need to have an accounting system in place yet - in fact, we prefer it if you don't! A nice, clean slate is the perfect place for us to start.
In our first strategy meeting, we will review how you operate and analyze your accounting activity to determine the best software for you. This includes things like looking at how you bill or collect money and how you pay your bills.
However, we will generally gravitate toward using Xero. There are three main reasons why:
It is a cheaper subscription than QuickBooks.
While the two programs are not entirely the same, Xero is essentially the same functionality for a lower price.
It is the tool we use to produce financials.
The fewer tools we have to use, the more efficient our staff is able to work. Ultimately, that allows us to keep the cost of service lower for our clients!
It also allows you to see your financial information.
This is a great way for you to take your hands off of your accounting while not feeling like you're losing control.
If You Have Been Using Xero
While this scenario isn't very common, some clients come on board already using Xero as their accounting software. In this case, we would continue to use Xero (as our preferred accounting software), but we would take over the subscription cost for you.
If You Have Been Using QuickBooks
Let's say that you already have QuickBooks as your accounting system as you come on board with us, and you want to stay on QuickBooks. Some clients feel more comfortable with QuickBooks because the name is more familiar or their franchise requires it. If you do stay on QuickBooks, you will need to continue to cover its subscription fee on your own, on top of CSI's monthly accounting fee.
If you already have QuickBooks as your accounting system but would like to switch to Xero, that's a possibility as well. We'll help you convert your accounting data to save you the cost of the software subscription.
If You Have Been Using a Different Software
You signed up as a client but already use an accounting software that isn't QuickBooks or Xero? There are more options for this scenario.
If you're willing to switch, we can still convert you to Xero and cover the subscription fee for you.
Otherwise, we can convert you to QuickBooks and have you cover the subscription fee.
If you're not willing to switch your accounting software, there's one solution - but be warned, we don't recommend going this route. We can create a Xero account for you while you continue to work in your accounting program. However, this process can lead to inconsistencies due to us not having direct access to your accounting activity.
Want More Details About Your Software and Fees?
Before reading this article, you were probably wondering if your monthly accounting fee would cover the software you use. Now you know that CSI Accounting & Payroll will cover the Xero subscription fee as our preferred accounting software option. While we work with other software, you will need to continue to cover those fees.
If you have any specific questions about your accounting software and how our accountants would work with it, please take time to schedule a free consultation now!
Not ready to make that leap? Make sure you have a better understanding of our pricing for accounting services first!
This article was composed by a member of our staff who interviewed our experts to get the facts straight. Any uncited information found here came straight from a knowledgeable accountant or payroll specialist.