Will CSI Let Me Handle Some of My Own Accounting and Payroll Work?
May 12th, 2022 | 6 min. read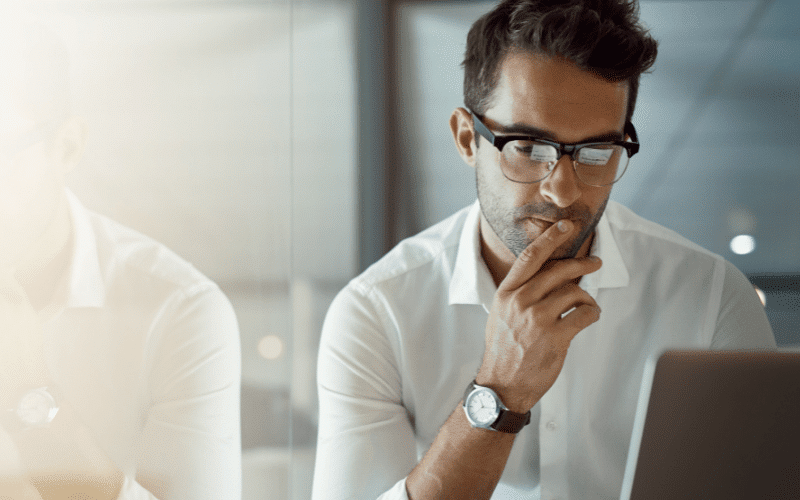 When you've been handling your small business's accounting and payroll internally for a while, there can be some hesitations when it comes to outsourcing. However, after the long hours grueling over complicated financial processes, you know it's time to soften your grip and let a professional take over.
Even after you've decided you want to outsource, you may want to continue to handle some of the work yourself. This can be because you like things done a certain way and aren't ready to give up full control, or maybe you're wondering if there's anything you can continue to do to cut your service fee.
While most of CSI's clients are small enough businesses that they are unable to do certain tasks in-house, there are some exceptions. Out of our hundreds of clients, a few of them choose to do certain parts of the work internally for the reasons listed above: to maintain control and/or to save money.
The beauty of it all is that even if you're able to perform some tasks internally, you're able to decide whether or not you want to do so.
When people bring up the question of whether or not they can do some of the work themselves, they often want to know:
What tasks can I do myself?
Can doing anything internally lower my fee?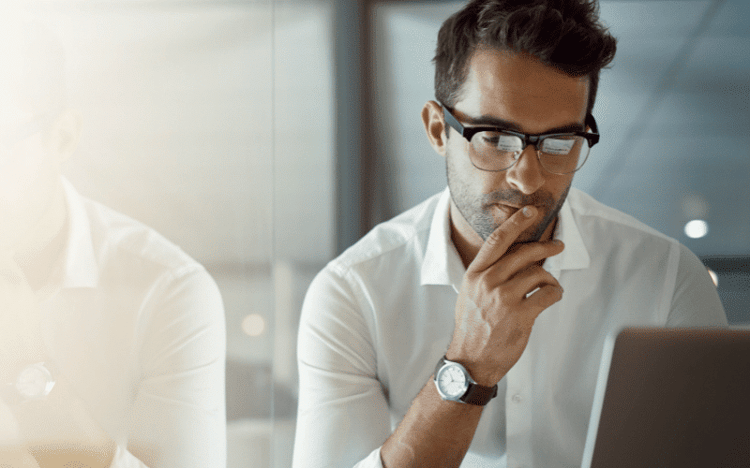 What Accounting and Payroll Tasks Can I Do Internally?
Whether you're an accounting client, a payroll client, or both, the following sections will discuss what you can do to maintain control and/or save money on your fees.
Accounting Tasks
Accounting is largely made up of three parts: bookkeeping, financial statements, and taxes. If you're partnering with an accounting service, you're counting on them to create your financial statements and to handle your taxes. However, some small business owners want to continue to handle the bookkeeping portion internally. CSI allows this, although we don't necessarily encourage it.
At CSI, we have a small number of clients who choose to do their own bookkeeping. Before we even consider this option, we would like you to have a professional bookkeeper on staff. Whether it's writing and coding checks in your accounting software or reconciling bank and credit card accounts, you'll have to pass on the information to your dedicated accountant at CSI so we can create your financial statements each month. This can help you maintain some control of your processes and save some money if done correctly!
However, we want to advise doing this with caution; if your bookkeeper makes any mistakes, it will take more work for us to go back and correct them. If this occurs, we will charge an additional fee for our extra time and effort - which cancels out the benefits of getting a discount or maintaining control of your books.
Long story short: you may be able to do your own bookkeeping under certain circumstances, but this may hinder you more than it helps you if mistakes occur.
Payroll Tasks
There are some tasks related to payroll that you can also perform internally. Doing these yourself will save you money since they are considered add-ons to our standard payroll package. If we do them, it will increase your price. For some, it's not just about saving money, but it's more about maintaining some control or continuing to have a part in the payroll process.
The things you can do yourself can be summarized fairly simply: providing certain amounts/payments, tracking certain items, and printing reports and checks (or simply going paperless). The following section expands on these a bit.
You can minimize your payroll fee by:
Making your own payments. This includes items like tax levies, child support, and other garnishments, as well as managing your own HSA, FSA, and retirement plan contributions.
Doing your own reporting. This includes workers' compensation audits and employment verifications.

Doing your own tracking.

This includes timekeeping and PTO accruals.
Printing your own materials. CSI would like to go paperless, so everything printed costs extra. However, you can choose to print your own checks and reports at no additional fee.
You can also choose to do the following yourself, but these will not minimize your payroll fee:
Reporting hours and other information online.
Maintaining your own employees' information in your account.
Will Doing Anything Myself Lower My Fee?
Minimizing Accounting Fees With a Quality Service
As mentioned above, if you are a large enough business that you're able to have an in-house bookkeeper, we could offer you a discount for the accurate work they do to assist our accountants. However, this can be more of a hindrance than a benefit in many circumstances.
Please also note that working with a monthly accountant but still having your annual accountant file your taxes will not save you any money.
When it comes to accounting fees, you get what you pay for. Rather than moving away from a quality service in favor of a lower-priced one, consider what you can do to lower your fees with the quality monthly accounting service first.
At CSI Accounting & Payroll, businesses with fewer transactions and no complexities have the lowest fees. Not only that, but clients who bundle both accounting and payroll with us get a discount of $105 per month. (Do you know about the benefits of having your accounting and payroll handled under one roof?)
Read more about the cost of accounting services here.
Minimizing Payroll Fees With a Quality Service
When it comes to payroll features, you also get what you pay for. While CSI Accounting & Payroll's prices are usually similar to national payroll providers' fees for many small business payroll situations, we won't always be the lower-priced option in every circumstance. Much of this depends on what features are included in our basic payroll service fee.
Click here to read more about the cost of payroll services and how our payroll clients minimize their fees.
Get Some Flexibility in Your Outsourcing
As you start to outsource accounting and payroll, there are certain things that you may want to keep doing internally to either save money or just maintain control. CSI has a small number of clients who have the time and resources to do this.
However, we take responsibility to ensure things are done correctly on our end. If we need to correct mistakes done by individuals outside of our company, there is no benefit to you.
Not to mention, typically once businesses outsource a service, they never want to go back to doing it themselves. Whether you continue to do some things internally or pass them off to us, a great benefit of working with CSI is having choices.
Now that you know about the tasks you may be able to do internally, as well as what can minimize your accounting and payroll fees, are you ready to have a more in-depth conversation with CSI about the pros and cons of doing specific tasks yourself? If so, get your free consultation by clicking the button below!
Not ready to make the jump? Read more about what kinds of advice a monthly accountant can give you by clicking the button below.
Bryan joined CSI Accounting in 2019. He joined the team after CSI purchased his accounting firm, AccountSource LLC, which he had owned since 2005. He graduated from St. Cloud State in 2001 with a Bachelor's Degree in Accounting and has been an Enrolled Agent since 2010. Before owning his own accounting practice, Bryan had worked at the State of MN handling financial reporting and had been in private industry as a Controller. His primary responsibilities include overseeing the accounting department and making sure clients are receiving quality service. Fun Fact: Bryan has played soccer since the age of 4. He still plays soccer year round through various adult leagues and is an avid supporter of the Minnesota United MLS soccer team. COYL!!! (Come on, you Loons!!!)