Don't Delay Compliance With Sick & Safe Time Requirements
June 24th, 2022 | 6 min. read
Are you aware of the Earned Sick and Safe Time ordinance? If you're a business that's located in or that has employees working in the Minneapolis or St. Paul city limits, this directly applies to you – and there are consequences if you don't comply.

(If you're located elsewhere, there are now many places across the U.S. on a local or state level with similar requirements. Please consult your local or state government's website to see your specific laws.)

CSI Accounting & Payroll has monitored laws that affect small businesses for over 50 years, and we help our clients stay on top of them. We know that you don't need to know the nitty gritty details, but here's what you do need to know about sick and safe time:
What is earned sick and safe time?

Does sick and safe time apply to you, and what do you need to do? How can your employees use it?




Are there still warnings for being out of compliance for sick and safe time?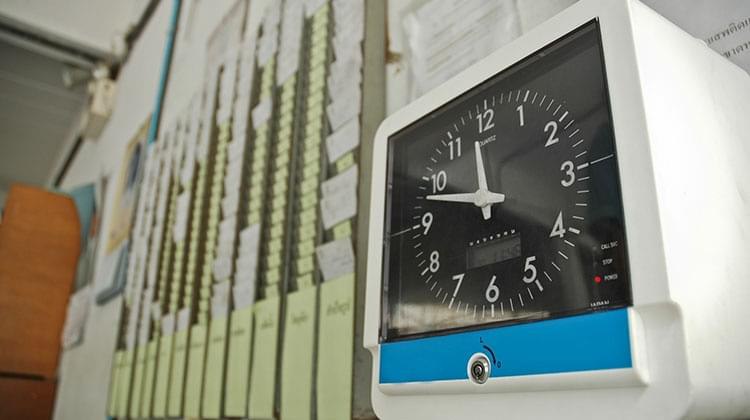 What is Earned Sick and Safe Time?
Earned sick and safe time (ESST) is a progressive move to allow employees (who may otherwise not have time off work) to have time to take care of themselves and family members. It benefits the community as a whole by preventing the spread of disease and allowing individuals to take the personal time they need to get through hard events. Employers must offer ESST to their employees if they fall under certain requirements.
Which Employers Need to Comply With Earned Sick and Safe Time?
This ordinance only applies to businesses that are located in or that have employees working in the Minneapolis or St. Paul city limits. Rules under the ordinances also apply to part-time employees that might not otherwise receive benefits such as vacation or other PTO. "Exempt" salaried employees, usually management, are also included within sick and safe time regulations.
The Minneapolis and St. Paul ESST ordinances have some differences between them. Here are some requirements:
Minneapolis: Six or more employees get paid ESST.

Five or fewer employees get unpaid ESST.

St. Paul: If it's your first six months of operation, you can provide ESST as unpaid. This is only in effect until January 1, 2023.

NOTE: If you already have your own PTO policy that exceeds ESST, you can use that instead - but you need to follow the ESST use rules.
How Much Sick and Safe Time Do I Need to Offer?
You need to provide ESST at a rate of one hour for every 30 hours worked. It must be calculated and recorded at least once per month, but ideally at the same frequency as each of your payroll cycles. An employee starts accruing this time immediately, but you may choose to have them wait 90 days to start using it.
You may cap ESST at 48 hours per year, and you can limit all unused ESST to 80 hours. If you choose, you may offer more ESST. You are not required to pay out unused hours at the end of your working relationship.
How Can My Employees Use Sick and Safe Time?
Generally, we advise using caution if you feel like any requested use of ESST should not be granted. Granting ESST increases employee morale and is much simpler than being found out of compliance.
ESST can be used for:
An illness or injury of the employee or covered family member.
Seeking services for abuse, assault, or stalking suffered by the employee or covered family member.
Care for a family member during emergency closure of school or place of care, including for inclement weather.
Following ESST Tracking and Use Rules
According to an article in the Star Tribune, some businesses in Minneapolis and St. Paul were delaying compliance with ordinances regarding sick and safe time leave that went into effect July 1, 2017.
If you are not in compliance at this time, there are no longer any warnings - just consequences. You may find yourself with legal issues.
Don't wait until the threat of penalties to begin proper compliance measures! While some payroll providers charge extra for tracking earned sick and safe time, CSI's payroll services include ordinance review and recordkeeping at no additional cost.
Not to mention, As of Jan 1, 2020, under the Wage Theft Prevention Ordinance, certain ESST accrual balance information must be provided on employee pay stubs. Ordinary PTO is not mandated though, so ordinary PTO is not mandated to be put on the stub. CSI knows this and helps you stay in compliance - while other payroll providers may not.
If you're struggling with payroll or how to track and review earned sick and safe time for your small business, get a free payroll proposal by clicking the button below.
If you're not ready to get a payroll quote, you can read about the factors that make up payroll fees first!
This article was composed by a member of our staff who interviewed our experts to get the facts straight. Any uncited information found here came straight from a knowledgeable accountant or payroll specialist.