What Happens in Your First Monthly Accounting Meeting
May 26th, 2022 | 6 min. read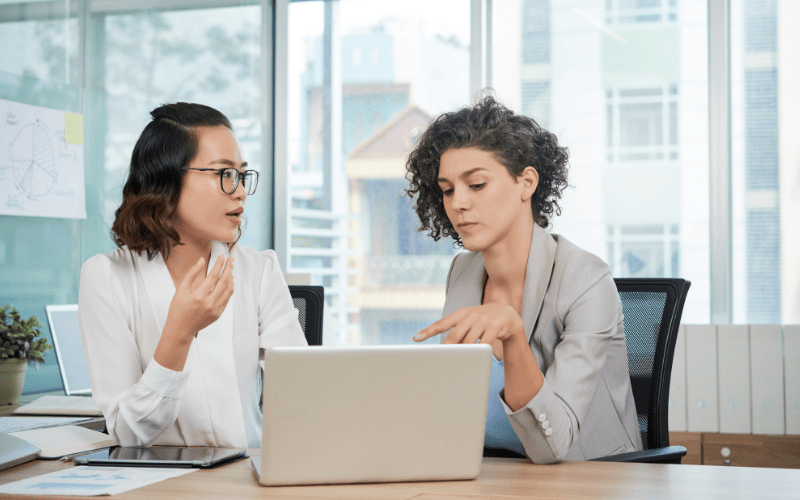 So you've signed up for your first monthly accounting meeting. You have all of your papers in place, and there's a feeling of relief or maybe even excitement that you're finally going to get your books in order and taxes minimized! More than anything, addressing your questions is top of mind.
Depending on which level of service is offered by the provider you choose, your first meetings with an accountant may be very different. Some might lead right into a basic Q&A session, while others take a hands-on consultative approach that focuses more on strategy.
At CSI, we've been having onboarding meetings for over 50 years. Because of the strategy involved, we call them Initial Strategy Sessions (ISS). These meetings are more than just filling out paperwork; they are conversations outlining:
Your situation and goals
The information we need from you
What we can help you achieve
Here's a walkthrough of the tentative agenda for ISS meetings, as well as a detailed look at how we make the list of items we need from you each month moving forward.
Agenda For Onboarding Meetings
When you start as a new client of CSI, you'll go through a series of weekly meetings or communications with your dedicated onboarding manager. These check-ins usually occur for the first two or three months but can vary based on the work we have to do before creating your monthly statements.
The idea is that you will be updated on where we are in processing your information and doing your back taxes. Regardless of where we are on the timeline, you'll always know what the next steps are.
The First Session
This initial session is about fact-finding. The end goal of this conversation is to have your accountant understand how your business operates.
If you're going to get the full value out of monthly accounting, your accountant needs to know your business inside and out. They can then advise on what they would do if they were in your shoes.
Since you've already provided your consultant with your information to get a quote in your contract, there is nothing else that you need to bring to these onboarding meetings.
Your onboarding manager's expertise is to ask for further explanation if something doesn't add up. You can then take this opportunity to get everything back on the right track.
What if you still need your questions addressed? We can tackle them now. Once we have a better understanding of your history and goals (as opposed to just numbers), then we can give you a better answer. As we mentioned, this is more of an in-depth conversation than a quick Q&A session.
Still want to know more? Don't worry; plenty of information is exchanged between these meetings as well. You can always feel free to reach out to your accountant at no additional charge.
The Second Session
We turn the corner here to begin some accounting education. Your onboarding manager will show you a presentation called "Entrepreneur's Bootcamp," which goes over how to do some basic accounting to make your accountant's job easier and to keep your fee minimized.
For example, you'll learn how to properly document your income and expenses, how to pay bills, and how to handle reimbursements. We take the frequently asked questions along these lines and turn them into learning points.
Afterward, you'll receive your own copy of Entrepreneur's Bootcamp in an email from your onboarding manager. You'll also receive a copy of our client accounting manual, which is similar information in a written format. These are useful recaps of some topics that can go by quickly in the presentation.
The Third Session
In this meeting, you and your onboarding manager will usually review a financial statement together. The goal is to have you see exactly what we're seeing. It brings information into the same light and provides you with some more education.
Here is an example of things to look for in financial statements.
Making a Monthly Item List
One of the most important things that we gather during your ISS is a list of all of the items we need from you each month to close your books and create your financial statements.
By granting us access to your POS system and online bank and credit card accounts, we're able to pull most of the information we need on our own. We recommend this method to avoid missed details and delays in getting your accounting done.
What Items Are On the List?
These lists vary greatly by different businesses, but examples can include:
Copies of your bank statements for that prior month
Copies of your credit card statements for that prior month
Your sales reports for that prior month
A journal of the assets you purchased in that prior month
What we need from you can be determined after we obtain a POS report from you, but we're also able to identify some items based on your industry and what kinds of business activities you're doing.
Another detail to keep in mind is that you may want a higher or lower level of detail. Many small business owners are happy with a standard chart of accounts, while some want a deeper breakdown. More detailed accounting means more details are included on your list of items to retrieve each month.
A Clear Accounting Path Paved By Strategy Sessions
Before you start working with a monthly accountant, you're going to have a few questions. What are you doing right? What about wrong? What advice can they give you? These are questions that every business owner has, and they're addressed with a consultative approach in your first meetings.
As your Initial Strategy Sessions approach, you know to expect an agenda built around fact-finding, conversations, and education. Don't forget to give your accountant access to your POS system and online accounts so they can help you get the information to close your books each month!
This is your time of reset. If you're ready to develop a professional relationship and accounting strategy, you can click on the button below to schedule a free consultation.
If you're not ready to speak with an advisor, you can read more about what goes into a monthly accounting fee by clicking the button below:
Bryan joined CSI Accounting in 2019. He joined the team after CSI purchased his accounting firm, AccountSource LLC, which he had owned since 2005. He graduated from St. Cloud State in 2001 with a Bachelor's Degree in Accounting and has been an Enrolled Agent since 2010. Before owning his own accounting practice, Bryan had worked at the State of MN handling financial reporting and had been in private industry as a Controller. His primary responsibilities include overseeing the accounting department and making sure clients are receiving quality service. Fun Fact: Bryan has played soccer since the age of 4. He still plays soccer year round through various adult leagues and is an avid supporter of the Minnesota United MLS soccer team. COYL!!! (Come on, you Loons!!!)