As a small business owner, you may feel like there's just not enough hours in a day. Time is extremely precious – and putting in extra hours after a full work day to run payroll can take its toll, especially if you're still dealing with spreadsheets and cutting checks by hand.
According to Score, the majority of small business owners spend up to five hours doing payroll every month. Some owners spending 10 hours or more. Wouldn't it be great to get some of that time back?
Using automation to streamline payroll means you can focus on actually running your business. An automated system also makes payroll processing more efficient and less prone to errors.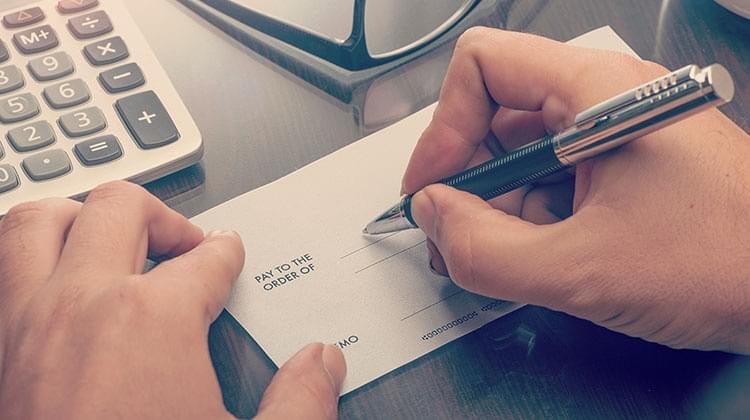 Running payroll manually – using spreadsheets and time card notes – requires significant work and is more susceptible to errors. Plus, it requires more time that can be better spent doing the work you enjoy or spending time with your family.
If you're considering switching to an automated payroll system, there are three main options to choose from that are guaranteed to make your life a little easier. Each comes with some advantages and disadvantages. The key is to choose the right payroll system for you and your small business.
Levels of Payroll Automation & Services
1. Payroll Software
Payroll software, such as QuickBooks, is a popular option for businesses just starting out. There are templates to help you get started tracking and reporting all the necessary information. However, someone at your business still needs to handle all of the data entry, and there comes a point when this work needs to be outsourced to save time and money.
2. National Payroll Providers
Online payroll providers, such as ADP and Paychex, offer a variety of payroll services depending on the size of your business. While these large, online providers can help you automate the payroll process, some small business owners find themselves lost in the shuffle.
Online providers can lack a personal touch. Plus, there tends to be a lack of continuity and direct communication due to multiple points of contact for different services. This can be time consuming for owners as they feel the need to educate new points of contact about their business on a regular basis.
3. Local Payroll Providers
Local payroll services such as CSI Accounting & Payroll focus on small businesses because we understand your challenges at a personal level. Local firms typically assign one point of contact to clients for the long-term and don't experience high employee turnover rates compared to the national firms. With ties to the business community, smaller payroll firms know the local banks and other financial institutions.
Local payroll providers are also able to complete your payroll from start to finish (just like the national firms), use secure, cloud-based portals to complete the process, and provide a personalized approach so you can pick up the phone and connect with someone to address any questions or concerns immediately.
When you find the right payroll automation for your small business, it can help cut stress, save time, and make you and your employees happier. Let's see if CSI Accounting & Payroll is the right fit for your small business.