You're either starting a small business and want to set yourself up for success, or you're ready to take existing accounting and payroll responsibilities off of your plate. Either way, should you hire an accountant for your business, take on an annual tax preparer, or outsource your accounting to a monthly service provider?
To help your business increase profits, cash flow, and growth, select an accounting option that is best suited to meet your business needs and help you achieve your goals.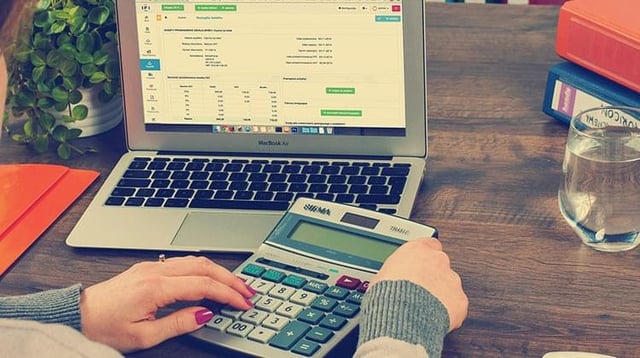 Hiring an Employee
As a small business owner, you may be splitting your time between running a successful business and bookkeeping. It may not be something you want to do yourself, but hiring a new employee isn't a decision that should be taken lightly. Bringing on someone to take over the accounting responsibilities will cost you more than just a salary. Other factors to consider include: recruitment costs, training costs, the cost of benefits (medical, retirement, PTO), and other expenses pertaining to workplace integration such as computer equipment and software.
That being said, should you have the resources to hire an accountant in­-house, make sure the individual is a great cultural fit for your business and has experience in your industry to avoid costly turnover.
Pros of Hiring an Accountant
hands­-on advice
flexibility
immediate reporting
employee invested in success of the business
Hiring Annual Accounting Services
Certain tasks, such as filing taxes, can be very time consuming for individuals without experience. Annual accounting firms step in to provide end-­of­-year services like tax filing and yearly financial snapshots. While important, consider if tax preparation and a one­-time annual business snapshot alone is enough to keep your business profitable throughout the year.
Pros of Hiring an Annual Accounting Service
Hiring a Monthly Accounting Firm
Small business owners should be looking at the big picture. Your accountant needs to be affordable, but they also need to have the expertise, qualifications, and communication skills to provide the highest quality of service for your business.
You need more than an annual service – you need an advisor who will provide consistent suggestions to make your business more profitable, and you need an advocate to have your back when things get tough. Consider the expense as an investment in your long­-term success. Your accountant should offer more than just year-end number crunching – they should be a true financial partner.
Pros of Hiring a Monthly Accounting Firm
expert advice
monthly financial statements
consistent tax preparation and planning
ongoing profitability advice
proactive customer service
no "on-­the­-clock" charging
audit representation
costs are spread out over time
avoid the costs and pressures of hiring and managing another employee
Professional accounting firms develop a fee structure by comparing their pricing to other firms providing similar services. While price should be a consideration, the overall results that a firm can deliver should be the primary decision driver.
To decide on the right firm for your small business, evaluate both performance and price.
Wondering if now is the right time to outsource accounting or payroll services for your small business? Download our Accounting Comparison Chart for Small Businesses.