If you're constantly thinking of ways to improve your profitability, partnering with a service like CSI Accounting & Payroll is a great first step. However, there's still the question of where you can save.
A discount for bundling isn't unheard of, so you may be wondering if CSI offers one for signing up for both our accounting and our payroll services.
We sure do! In this article, we'll cover:
What the discount entails
Why we offer a discount
What our services cost separately
The advantages of bundling accounting and payroll services under the same roof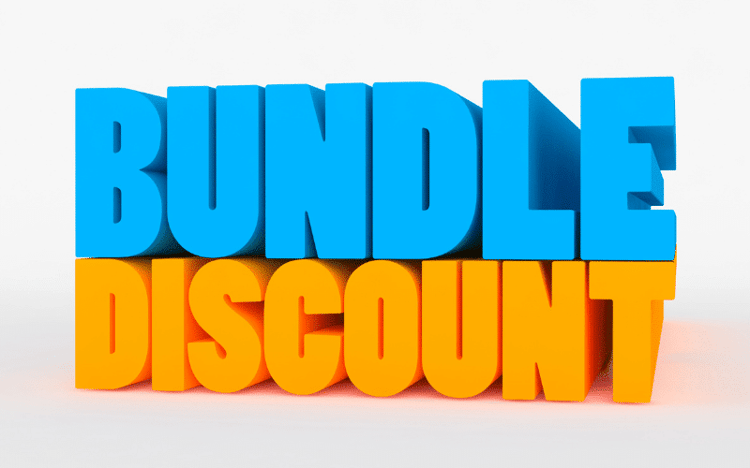 Bundling Discount
CSI offers a discount for bundling our accounting and payroll services! Signing on for both services will save you $105 per month. That's a nice chunk of change.
Why Is There a Discount?
If you become an accounting client with CSI but choose to continue using your current payroll service, then our accountants will have to obtain your payroll reports from them to manually enter into our accounting software. That's a bit of extra work for us on the accounting side of things! By bundling our services, we can streamline that process and pass the savings on to you.
As a fellow small business, we also understand the need to create an incentive for bundling. We know how much our services can help, but we also know about the hesitations of committing to a high-level service like monthly accounting or the more traditional headache of switching payroll providers - even with as much effort as we put in to make transitions easier.
The Cost of Separate Services
Learning how much the discount is for bundling will only get you so far if you don't know what the services cost individually. In this section, we'll quickly break that down and provide links for you to learn more of the details.
What Does an Accounting Service Cost?
At CSI, we consider both your company's accounting activity and the complexity of your financial statements. Let's say you're our average small business client. This means you would either have a complex accounting situation with roughly 50 business transactions each month, or you don't have any complexities and have just under 100 business transactions each month.
Our average accounting fee comes out to approximately $675 per month. However, depending on your activity and complexities, your fee can range from $500 to $1,000+ per month.
Keep in mind, we have a fixed monthly fee. This fee includes:
monthly profit and loss statements
monthly bank reconciliation
It is set upon coming on board and is audited every 6 months, as your accounting activity volume and other variables can change.
We wrote an article about this! For more information, check out the price of monthly accounting here.
What Does a Payroll Service Cost?
Payroll includes a mix of factors that are beyond your control and customizable options that are fully in your control. Out of our current payroll-only client base, an average month of payroll fees can range from a little under $100 to around $500+. The average client sits at a fee of around $225 per month.
When we price our payroll services, we consider common factors, such as the number of states you will pay taxes to, your pay frequency, and the number of employees on payroll, as well as other miscellaneous factors. Plus, there are fees that can fall outside of your pay frequency. An example would be the annual W2 fees at the end of each year.
We also wrote about payroll fees! For more information, check out the price of payroll here.
What Are the Benefits of Having Accounting and Payroll Under One Roof?
There are some unique benefits to bundling accounting and payroll with the same provider, such as having a more accurate payroll each cycle, your accountant having ready access to the payroll information they need each month, and flexibility in payroll changes per your accountant's recommendations. You're opening up direct communication between the two departments and won't have to worry about dealing with a large provider's poor customer service.
This article lists more of the traditional reasons for having accounting and payroll handled under one roof, as well as how it helped through COVID wages and relief funds.
Does a Discount Sound Good to You?
If we helped address your questions about bundling accounting and payroll, you know the price of monthly accounting, the price of payroll, and the benefits of having your accounting and payroll handled under one roof. Not to mention, you should be familiar with our bundling discount of $105 per month!
If you want to have a conversation about if we can be a good match, it's time to schedule a free consultation.